Once you've been backpacking for a while, you start to get a sense of what your personal preferences are. You figure out what features you like and dislike; you discover which brands tend to have the features that you prefer and which ones don't quite cut it.
And if you're lucky, after enough research and testing, you find a pack that checks all of your boxes. Such is the case with my review of the Six Moon Designs Swift X backpack. It has all the features I like in a lightweight backpack: it's made from high-quality materials; it has several pockets; it feels nice on your back; it has sturdy zippers, and so on.
In this review, I discuss why I think the Swift X is an excellent choice for anyone looking for a lightweight pack that balances functionality with good looks. Does it have what it takes to meet your needs? Let's find out.
Weight
Let's face it; backpacking is hard on the body. Even if you're a seasoned hiker, carrying a heavy pack for miles can be taxing and uncomfortable. That's why I'm such a big fan of Six Moon Designs Swift X Hiking Backpack.
At its absolute heaviest, meaning you choose the most robust configuration, the pack still weighs a paltry 37 ounces (2.31 lbs.)  At 37 ounces, the configuration includes a stay and hip belt and even a vest harness for added support and stability.
The vest harness wears like a running vest, but if you don't need it, the pack's weight drops down to 36 ounces. And if you don't need the stay and hip belt configuration, the Swift X weighs just 26 ounces. That's incredible.
The freedom and versatility you feel with this pack is unmatched. You can adjust the torso length and hip belt to fit your body perfectly, ensuring a comfortable hike every time. The pack also has ample storage, including side pockets and roll-top closure for easy access to essential items (more on these things in a moment).
My point is that if you want a lightweight pack that doesn't sacrifice comfort or storage, then the Swift X is for you. It's for the adventurer who wants to go off the beaten path but still wants to do so in comfort and style.
Capacity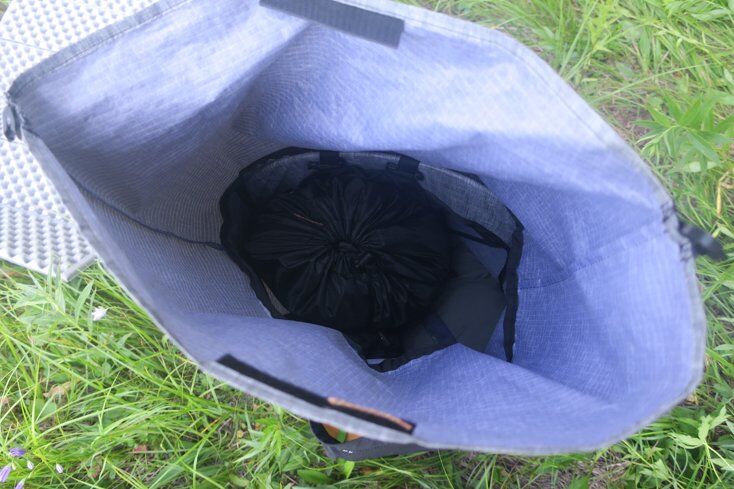 Exceptional comfort aside, the Swift X brings a lot to the trail. For starters, there's the ample storage I talked about a second ago. In total, Six Moon Designs gives you 38L of backpack real estate to work with. Hoping for more? You can add an optional extension collar that provides another 6L of storage.
Then there's the super-convenient roll-top closure, which makes it easy to access the main compartment without having to dig through your entire pack. The two side pockets and bungee system also make it easy to grab essential items on the go, like a water bottle or trail mix.
Inside the pack is a zippered mesh pocket that's perfect for keeping smaller items organized. It's perfectly positioned so that you can grab what's inside without having to remove everything first (I like keeping my wallet in the inner pocket).
I should point out that you have the option to buy the Swift X with an added Delrin hoop stay frame. Normally, the Swift X can carry up to 25 pounds. But with the frame configuration, the pack can handle up to 35 pounds. What's more, your weight load is transferred to the hip belt, thus taking pressure off of your back. Brilliant.
How's It Feel?
The comfort levels of this pack are off the charts. It's comfortable and adjustable, so you get the best of both worlds. The shoulder straps gently hug your body, and the hip belt distributes weight evenly, making it easy to carry heavy loads on long hikes.
The best part? It never feels like you're carrying a heavy pack. The Swift X is just that comfortable and well-designed. And it should be.
The "X" in Swift X refers to this being the 10-year anniversary of the Swift backpack, and it really shows in all the upgrades and improvements present in this version. The original Swift was a fantastic pack, and the Swift X is even better in virtually every way.
Six Moon Designs lets you choose from multiple configurations to ensure you get the most suitable backpack according to your personal needs. I really appreciate the options we're afforded by the company, and I suspect that most other backpackers will, too.
It's just further evidence why Six Moon Designs is among the most trusted and respected names in the ultralight backpacking community.
When to Use It?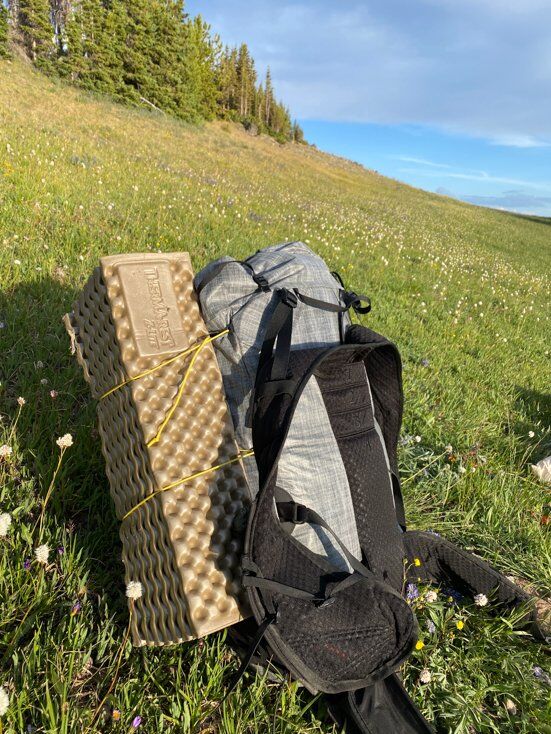 It's true that this is an incredibly lightweight pack. The Swift namesake is aptly fitting. And thanks to its versatility and adjustability, it's perfect for a range of activities from backpacking to day hikes or even summit bagging.
But personally, I prefer using the Swift X for extended backpacking trips. The added Delrin hoop stay frame really is worth it for those longer hikes where I may be carrying more weight. Plus, the added storage capacity is fantastic for those longer excursions.
Whether you're a seasoned backpacker or a casual hiker, the Swift X truly shines as a go-to pack for any outdoor adventure. Its super lightweight design and exceptional comfort make it a top choice for any outdoor enthusiast. Trust me, you won't regret adding this to your pack collection.
Overall Impression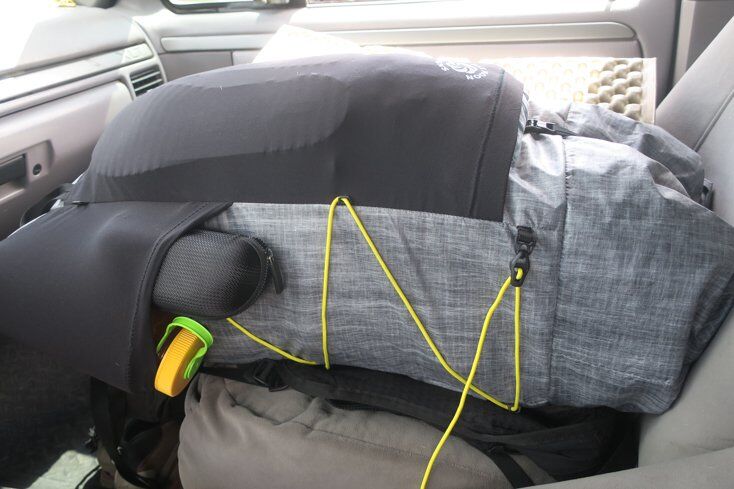 Bottom line, the Six Moon Designs Swift X ($270.00) is a fantastic option for anyone in search of an ultralight and comfortable backpack. Its ample storage capabilities make it a great choice for camping and hiking trips. And with its durable construction and water-resistant materials, you can trust that your belongings will stay safe no matter the conditions.
You can confidently add the Swift X to the top 10 best ultralight backpacks of all time. It's that good. All that's left now is to grab one pf these Six Moon Designs backpacks yourself and hit the great outdoors.
Related Articles: