Investing in a high quality pair of sunglasses, like the Smith Wildcats, is a necessary move for anyone who finds themselves outdoors recreationally or with the intention of training for competition. I didn't know I needed these sunglasses until I was running uphill on a technical trail desperately fighting the sun as it was setting over the Sierra Nevadas.
After squinting my way up three miles to my car, it dawned on me that having fun outside starts with being able to focus on the activity, not the intensity of the weather, which is a staple concept of Smith Optics.
Smith ChromaPop Lenses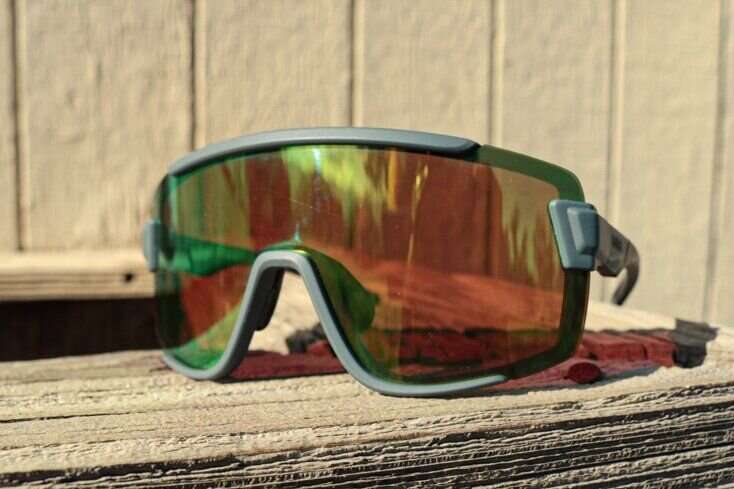 Putting the Smith Wildcat Sunglasses on for the first time allowed me to look through clear, well defined, and color-popping lenses. Regardless if I'm splitboarding to earn Spring laps, trail running in a low-lit forest, or racing cars on the road with my bike, my vision has not been obscured by light, sweat, or fogging. These sunglasses feature Smith's ChromaPop Lenses, which help you see in greater detail no matter your speed, and protect your eyes from 100% harmful UV rays. They have an array of lens colors which come with varying visible light transmission options so you can pick the lens that best suits your lifestyle.
Another prime feature is the hydrophobic lens coating Smith adds to help keep water or smudge from affecting your sight. The Wildcat comes with two lenses, in which both are resilient against most knicks and scratches. When you first change the lens, it's okay to be rough with it. Changing the lens is quick and easy with the AutoLock hinges, which holds the frame open. I'm thrilled with how secure the lens sits once it's popped back into place, and I haven't had any issues with the lens fit after excessively changing them.
Frame
Smith nailed this minimalistic frame in all areas from comfort, adjustability, and lens size. The lens width is 140mm, lens height is 62, and temple length is 125mm, and the coverage is up to par with winter goggle coverage. The Wildcats are made with Smiths hybrid TR90 and TPU frame which is soft and bendy, yet upholds in durability and stability. As someone who wears contacts and is often concerned with dust and wind blowing debrief in-between the sunglasses lens, I have been pleasantly surprised that these have kept my eyes safe on fast downhills, allowing me to stay focused on what's ahead.
Fit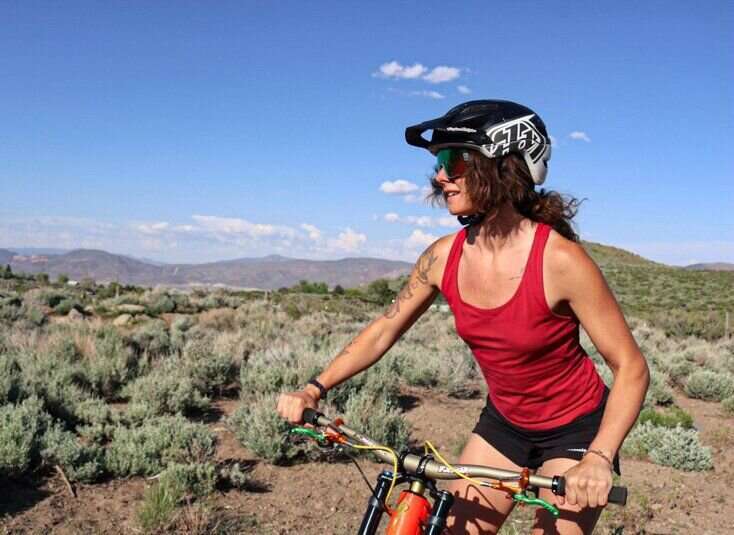 After wearing the Wildcats on multiple long outdoor days, I realized that I had forgotten they were on each time. The only contact point to your face is the nose-piece, leaving you distraction free when wearing these sunglasses for long periods of time. Another great part about the nose piece is its two-position vertical adjustability. With a little pressure you can press each piece inward or outward for your desired fit.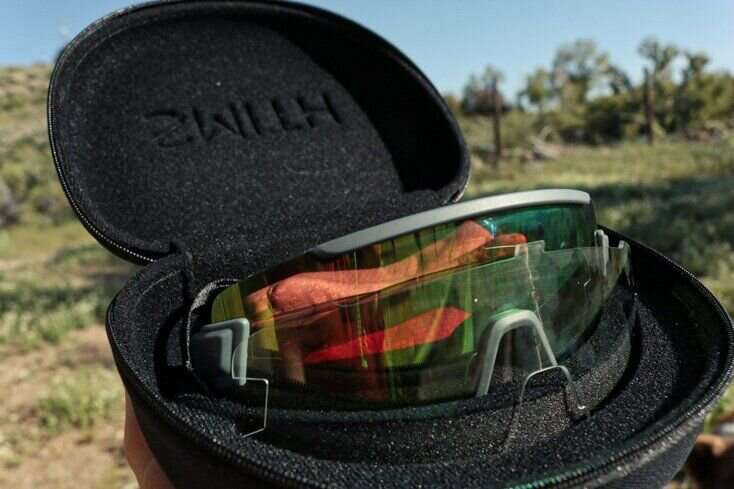 The temples and nose piece are made from Megol rubber, keeping the glasses secure and slip free no matter how much sweat they encounter. There's no bouncing or movement once you have them in place, and the temples are bendy enough to form fit to most medium to large head and face sizes. If you're rough on gear and often forget to put sunglasses back in the microfiber bag or hard case, the Megol material is key in durability.
Overall Impression
The Smith Wildcat Sunglasses($229.99) are my new go to training and competition sunglasses. Their study and durable frame, goggle-like lens, and featherlight weight makes this a hard sunglass to beat for anyone out there looking for one that can do it all.
Related Articles: