As an insulated poncho that can be converted into a blanket, the Therm-a-Rest Honcho Poncho falls on the more utilitarian end of that spectrum; offering more versatility than a simple quilted blanket, but with more practicality than the more gimmicky offerings from Poler or Slek'bag. In short- it's a piece of gear that may not seem essential, but still has the ability to completely change an outdoor experience in less than ideal weather.
The spectrum of non-traditional insulation ranges from classics like the Poler Napsack, offering a touch of utility with a lot of whimsy, to the Selk'bag's cozy comfort and campground versatility, to something more mundane-looking like a Rumpl blanket.
Obvious Utility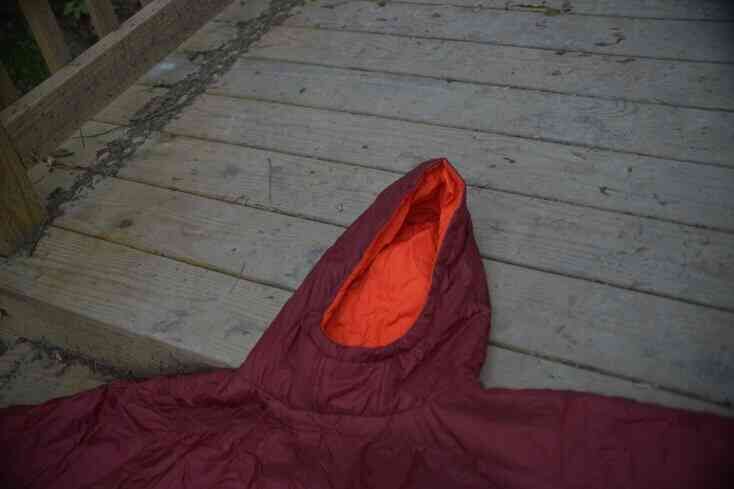 Maybe the most obvious use for the Therm-a-Rest Honcho Poncho is getting cozy by the fire. Whether it's a backwoods campsite or just your fire pit back home, the Honcho Poncho is an easy way to add a touch of warmth to your outside time. The simple pull-over design makes it less of a procedure to get into, or out of once the fire gets going, while still providing excellent coverage. And if you're looking to share the warmth simply unbutton the sides and the Honcho Poncho becomes a serviceable blanket with plenty of coverage. Assuming you are fine with the hood in the middle of course.
The eraLoft insulation uses hollow synthetic fibers, allowing for increased insulation with less weight, making it easy to pack this along for autumnal summit sunsets, and the water-resistant materials allow it to shrug off damp benches or misty conditions. The hoodie-like kangaroo pocket is a convenient place to warm your hands, or store snacks. The upper zip pocket is also quite capacious, but considering the loose fitting nature of the poncho it's hard to imagine a situation where secure storage would be essential.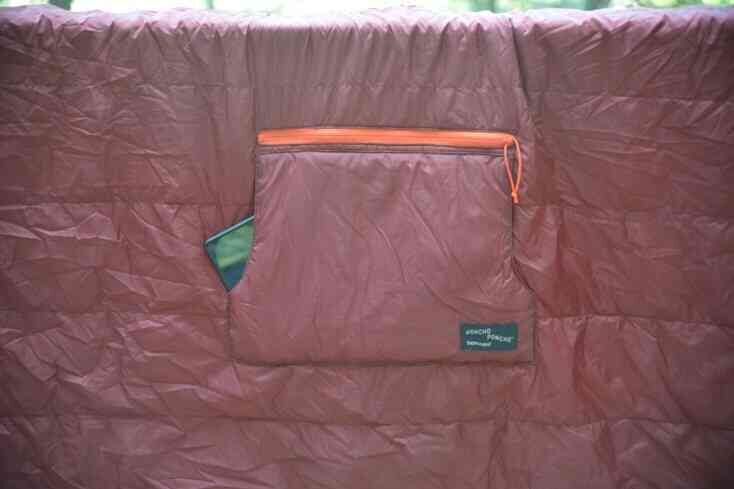 Of course that zip pocket's real purpose is as a built-in stuff sack, so it's a more than welcome addition to the Honcho Poncho. Not only does it make storing and transportation simple, but it also adds a surprise alternate use: packed into it's own pocket the Honcho Poncho makes a quite comfortable pillow, great for quick naps or even a full night's rest in a pinch.
Unexpected Possibility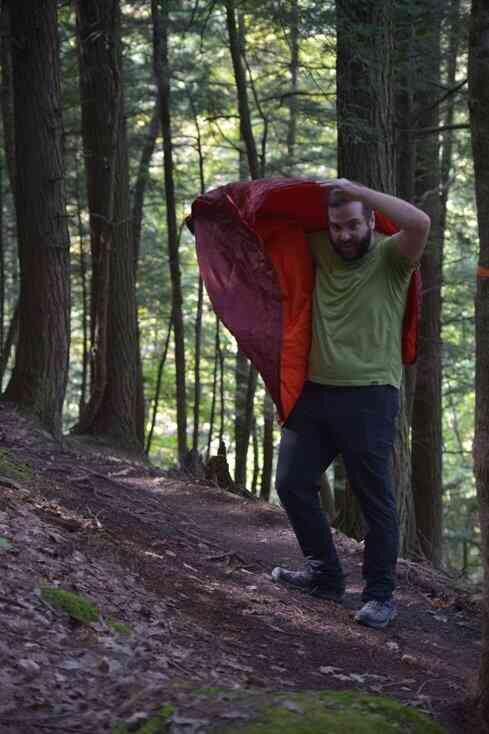 Of course that cozy image is great, and who doesn't like kicking back in comfort? But unlike the competition, Therm-a-Rest lets you do so much more than just sit around. The easy pull-on design makes it perfect for situations where you need quick warmth, but only for a time. Examples of this sort of application would be booting up in a cold parking lot before going snowboarding. Changing into your wetsuit before a coldwater surf. Taking a break on a crash pad while working through a boulder problem during shoulder session.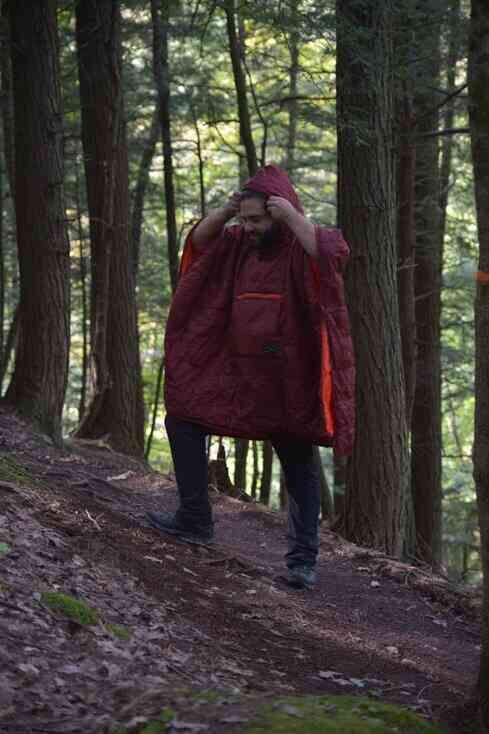 There's obviously more examples, but the concept should be clear at this point; whether you're taking a break or getting ready to go the Therm-a-Rest Honcho Poncho is a great addition to your routine as it provides welcome warmth and is nearly effortless to put on or take off. No sleeves to get stuck in, no fussing with zippers. Just pull it on and feel good. Then when you're ready to go, pull it off. It may sound trivial but the simplicity really does make a difference.
Overall Impression
Ultimately, the Therm-a-Rest Honcho Poncho ($134.95) is a nice thing to have. Not an essential, not a game changer. But a small touch that could elevate your experience by taking the edge off a cold morning, or adding a layer of comfort as the sun is setting. Which makes it a great choice if you've got an REI gift card burning a hole in your pocket, or if you're gift shopping for the outdoor enthusiast in your life.
Related Articles: