These boots are the tits! I was pumped to see the B4BC partnership on this season's ThirtyTwo Lashed Double BOA. The Lashed Double BOA makes a great option for any style of  rider looking for a performance boot. ThirtyTwo is a trusted brand and their Lashed boot line has a loyal following. Why? It's all in the details.
Flex
The Lashed boot has been one of ThirtyTwo's longest performance lines. Each season ThirtyTwo keeps the Lashed updated with their latest technology without compromising the fit and feel that has kept riders returning to it. The Lashed boots rock the Team fit and a medium flex ideal for most snowboarders. ThirtyTwo's Team fit is made with an intuition foam liner for medium support that you can customize with their Heel Hold Kit (!) and heat molding by taking them into a local DC dealer or any ski shop that offers heat molding.
A snowboard boot's flex is responsible for communicating your movements to the board. A soft flex is forgiving and a stiff flex is ultra responsive. The Lashed's medium flex is both comfortable and reactive. Go ahead and ride these boots as aggressive or as chill as you'd like.
Double BOA or Laces
The Lashed boot line comes in standard lacing system and the Double BOA. The Dual BOA Closure System featuring BOA's new TX3 lace,  is easy to adjust for the support you need at the moment. I used to get frustrated re-tying my laces with cold hands on a windy summit.
The Double BOA, is quick and concise. For resort riding, I prefer to have the lower foot BOA looser and crank on the top BOA for ankle support. While touring, I have both BOA's fairly loose for comfort.
Grippy Rubber
ThirtyTwo updated to their Performance Rubber Outsole on the Lashed boot. While not ThirtyTwo's most aggressive outsole option (see their TM-2 boot), this grippy rubber works for icy parking lots and boot packs. I easily booted up 1,300 vertical feet of Glory without any friction issues. The Lashed has the updated Evolution Foam Cushioning that is a molded footbed with heel cradle and arch support.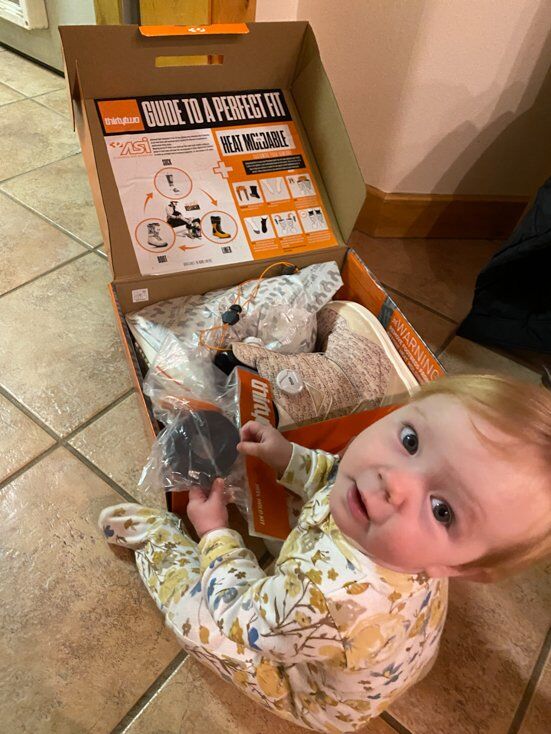 The footbed is part of this ThirtyTwo's right out of the box comfort that most of their boots offer.  The Heel Hold Kit is an excellent addition to the fit of these boots. I did a boot pack up Glory before and after adding a Heel Hold and appreciated the hold. While you can (and I did) enjoy these boots right out of the box,  it's worth taking the time to customize the fit.
Overall Impression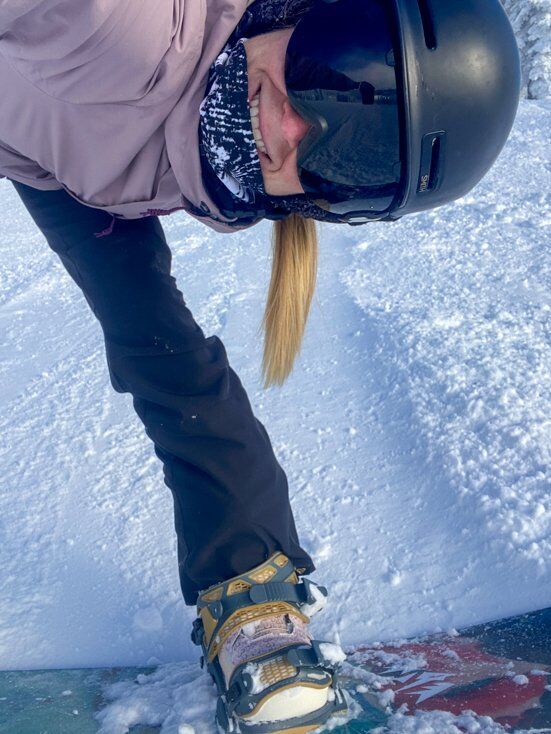 I have been really impressed with how the Thirtytwo Lashed Double Boa B4BC Boots ($349.99) perform. The Lashed boot's medium flex makes for a fun ride being both comfortable and responsive. I recommend taking the time to customize these boots to your feet by heat molding the liner and using the provided heel hold kit.
ThirtyTwo's Lashed boot line has a long history and will continue to be a favorite for any intermediate or advanced rider that enjoys high flexibility and heel hold while riding at ski resort or hiking in the backcountry.
Related Articles: