I think I have a hunting addiction…
I write this as I'm taking a day off from hunting elk in the middle of elk hunting season.
I'm tired and my hunting boots are wet having hunted 8 of the past 10 days.
I already have half a bull elk in the freezer from earlier this season. Along with a nice size mule deer ground up.
And yet I'm still out there in pursuit of animals.
I like that word, pursuit maybe even more than hunting. The definition of pursuit being the action of following or pursuing someone or something. "the cat crouched in the grass in pursuit of a bird"
Maybe not everyone feels this natural prey drive and instinct?
But I was good at hide and seek as a kid, like really good so perhaps we are trained to hunt from an early age without really evening knowing it.
It's 11:23am and as I sit at the office I feel serious F.O.M.O. (fear or missing out) taking over.
It didn't help to get a text message first thing this from a friend, a hunter who just filled his tag that he saw a half dozen elk running across the road to the area I was hunting. Followed by "go getem"
But I have laundry to do.
I haven't shaved in weeks.
I need a haircut,
and groceries too.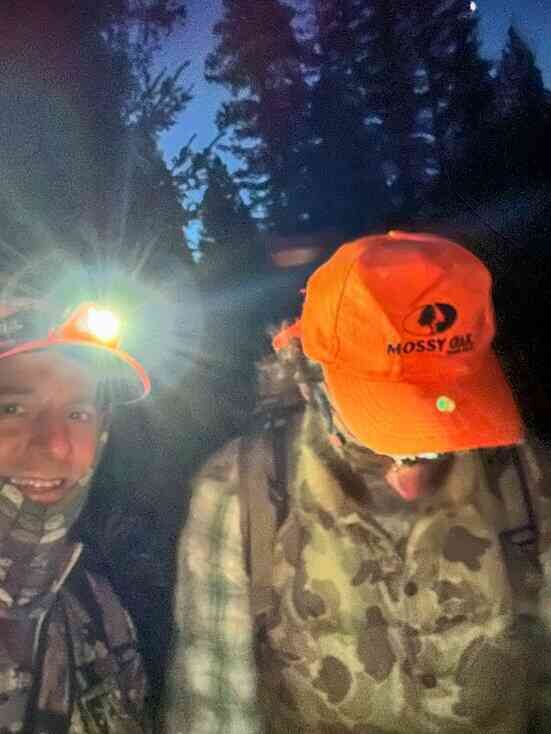 Should I gear up and get in the truck and go glass the hills?
Or do I need to go be a normal human being and run errands.
In 20 years will I remember my running errands or that day I was tired, didn't want to get out of bed and stumbled, pursued or hunted my way into herd?
So after typing this I have decided, I'm going to go gear up put my hunting clothes on and give it another shot, well hopefully the shot part…
Ahh to be a hunter in the Fall when everything else seems to be forgotten about accept hunting. What day is it anyway?
Related Articles: