When it comes to high-performance and durable tires for cross-country mountain bike and gravel road uses, there are many choices available. For the serious rider, slight nuances like tread pattern and rubber compound can separate the winning choice from a stable of excellent candidates when it comes to mountain bike tires. Typical trail riding conditions and tire position (front or rear) are also determining factors. What works best for you may not work best for everyone, but luckily the marketplace is full of top-shelf choice when it comes to mtb tires – one of which will likely suit your individual tastes.

With that in mind, let's look at the 10 Best Trail/Gravel tires for 2022.
Best Mountain Bike Tires
Perhaps it's influenced by all the espresso they drink, but Italians like to do things fast, and the Vittoria Syerra Tire for MTB use reflects the nature of its manufacturer's national origins. The 29 x 2.4 inch tire is at home on hardpack and fire roads, and the knobs are quiet and well-tuned for rolling along at speed.
The Syerra also climbs well when the going gets slower and steeper, a virtue no doubt influenced by its light weight of 850g. Vittoria has marketed the Syerra for the emerging downcountry market segment, and that means it's a great choice for cyclists looking for both high performance and reliability (read puncture resistance) in a lightweight tire. At home on challenging trails, steep climbs, and technical descents, the Syerra handles it all with characteristic Italian flair, and at a price that won't stop you in your tracks.
Price: $80.99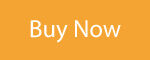 The Dissector is Maxxis' answer to consumers' desire for an all-around mountain bike tire, and given the fact that Aussie downhill pro Troy Brosnan was influential in its development, its versatility was baked in from the start. For fast hardpack punctuated by loose, dry sections, the Dissector has few equals.
The Maxxis Dissector Tire has an aggressive center and cornering tread that is common to many Maxxis models, and it offers an ideal combination of speed and grip in loose conditions where it is needed most. It can be run as a front or rear tire, and given some Maxxis design similarities carried throughout its product lineup, using it in combination with other Maxxis models can perfectly tweak the ride characteristics for your particular desires.
Troy Brosnan wanted to create a "unicorn" of mountain bike tires that would be good going downhill and coming back up too, and he appears to have succeeded. The Dissector comes in both 29 and 27.5 inch wheel sizes, in 2.4 and 2.6 widths.
Price: $75.00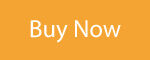 For loose over hardpack conditions, the Bontrager XR2 particularly shines. The sense of control these tires impart also doesn't come at the expense of weight – the 29 x 2.2 inch model weighs in at a flyweight 647g.
The XR2s are the choice of the Trek Factory XC racing team, and it's easy to see why: Their low weight and low rolling resistance mean that they tear up trails going both uphill and downhill. If you race or particularly value high performance tires, the XR2 is an excellent choice.
The only drawback for the XR2 is a lack of confidence-inspiring grip in wet and muddy conditions, but that's hardly a concern in our neck of the woods. If you fancy tearing up the local singletrack and dropping your riding partners, the XR2 should be your weapon of choice. They come with a 120 tpi casing and in three wheel sizes, 26, 27.5 and 29 inches, with a single width of 2.2 inches.
Price: $39.99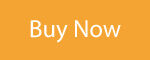 The Vigilante is a veritable standard of mountain biking, and a long-time stalwart of WTB's line-up. This is due in large part to the fact that there are so many varieties of the Vigilante: They come in both 27.5 and 29 inch wheel sizes, with widths of 2.5, 2.6 and 2.8 inches. Across this panoply of combinations, there are a number of different rubber compounds and casings used, so the prices also vary appropriately.
What all the Vigilante permutations share is a predictable ride. They particularly shine in corners. They also grip well in both dry conditions, loose conditions as well as in mud – a combination that is difficult to achieve. The only drawback is a fairly hefty weight of 1295g for the 29 x 2.5 size tire. Pricier options shed some weight, but even the "featherweight" versions still come in at over 1100g, which is heavier than many other tires in its class.

Price: $68.95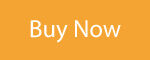 The Trigger Pro 2Bliss represents the apex of Specialized's gravel tire lineup, and it's easy to see why: The Trigger Pro does everything well, with a light weight of 490g (700 x 38c) and a reasonable price for a tire this versatile.
The tire features the GRIPTON compound which provides a fast-rolling ride for pavement and hardpack, but the necessary suppleness for cyclocross racing. This responsive ride is paired with Specialized's Endurant casing and BlackBelt technology for increased puncture protection on the tread and sidewalls. The Trigger Pro can also be run tubeless, which allows for lower pressure and greater traction.
You can get the TriggerPro 2Bliss MTB Tire in any color and size you want – as long as it's black and 700x38c. Lack of choices aside, the tire is so versatile and reasonably priced that it makes an excellent pick for anyone looking to hit the back roads and paths without thinking twice about the tires they are running.
Price: $54.99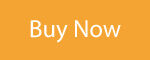 German brand Continental is known for its durable and grippy mountain bike tires, and the Der Kaiser reflects these brand virtues. The Continental Der Kaiser is a rear enduro tire that's meant to be paired with a Der Baron on the front. The shared royalty offers the perfect balance of performance – massive grip on the front tire and reduced rolling resistance on the rear, courtesy of knobs moved closer together.
The faster ride doesn't come at the cost of reduced traction, however. Continental's Black Chilli rubber compound combines with the large knobs to stick to the trail, and it doesn't want to slide out on steep descents under heavy braking load.
With mid-level weight and ample puncture resistance offered by Continental's Apex system, the Der Kaiser is a great rear tire choice for enduro racing and it comes in 29 x 2.4, 27.5 x 2.4 or 2.6, and 26 x 2.4 sizes. Easily one of the best mtb tires out there, the Der Kaiser from Continental has made this list for the second year in a row.
Price: $82.95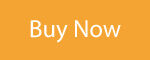 The Continental Terra Trail Tire is the latest gravel road offering from the German brand with the iconic brown sidewalls. Showing that they are not afraid to change old patterns, Continental offers the Terra Trail with an optional tan sidewall.

With its constellation of nubs serving as tread, you might imagine that the Terra Trail would be noisy on pavement. While there is a noticeable hum, it's not overly annoying, and the tire's performance makes up for it. The Terra Trail sticks to any surface – pavement, gravel, fire roads – but its sure-footed traction doesn't come at the price of speed. Add in its light weight of 478g (700 x 40c), and you've got a versatile tool for tackling backcountry roads.
Surprisingly, given its northern European provenance, the Terra Trail doesn't perform well in mud or in wet conditions, but for riders in the American West that's an occasional concern at best outside the PNW. It comes in both 700c and 650b wheel sizes, with 35c and 40c widths.
Price: $49.95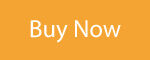 As its name implies, the Terreno Mix is Italian brand Vittoria's answer to the varying road and trail conditions that most gravel rides and events include: everything from stretches of smooth pavement to sojourns over rocky fire roads and creek crossings. The Terreno Mix is offered as a solution for the rider who wants to race gravel events during the summer and dabble in cyclocross during the winter. To enable this versatility, the Terreno Mix includes a traditional tread profile on the apex of the tread, and open shoulder lugs on the sides for increased grip on off-camber and unexpected turns. Also as with the Specialized, the Terreno Mix can be run as a tubeless tire, for all the handling and comfort advantages that offers to the rider.
The Vittoria Terreno Mix offers a nice variety of width profiles for 700c wheels: 31, 33, and 38c sizes, and it comes in tubeless, folding, and rigid bead options. The price varies with the bead selection; the cost for the less expensive rigid bead is a hefty weight of 640g, but the tubeless version at over two times the retail price as the rigid bead is a flyweight 380g. As the saying goes, you get what you pay for, but overall the Terreno Mix will give most gravel riders the solution they need at a reasonable price.
Price: $39.99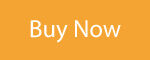 A stalwart of Kenda's lineup for over a decade, the Nevegal is a fast-rolling, durable and puncture-resistant tire. For 2022, Kenda has updated the tread pattern for less rolling resistance, and they've improved puncture resistance on the Nevegal 2. The new ATC casing uses Kenda's proprietary K-Armor belt to increase puncture resistance by 174% over traditional aramid breakers.
The EN-DTC dual tread rubber strikes a winning balance between wear and grip, perfect for both Enduro racing and general trail riding. The Kenda Nevegal Pro 2 Tire comes in 29 x 2.6 and 2.4 inch options, and 27.5 x 2.6, 2.4 and 2.2.

Price: $84.95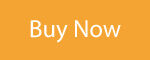 No discussion of the top mountain bike and gravel road tires would be complete without the inclusion of the Bruce Gordon Rock n Road tires, which handle road and trail riding at the top of the class in either category. Combined, perhaps no tire is its match.
The tire's namesake is the late Bruce Gordon, a custom framebuilder from Petaluma, California who specialized in touring bicycles and custom racks, and who also had an irreverent sense of humor (every year he would award imitation gold foil covered toilet seats – Golden Toidy awards – at the Interbike trade show). Gordon was also a visionary who developed all-road bicycles about twenty years before the rest of the industry. He needed a tire to match the go-anywhere nature of his bikes, and the result was the Rock n' Road tire – developed by Gordon but manufactured in Japan by Panaracer.
The Rock n Road tires use a unique "step-pyramid" tread pattern that utilizes a raised center ridge on the road that grips the pavement as the rest of the tire floats just above the tarmac. When the rider turns off the road for trails and conditions like gravel, dirt, sand and mud, the tire conforms to the changing terrain and offers a grippy and supple – but still fast – ride.
Rock n Roads come in 700c and 650b wheel sizes with 43mm (1.72 inch) width, and you can get them with black or retro-looking gum rubber sidewalls.
Price: $59.00