The Arbor Satori Splitboard is perfect for the all-mountain rider who's looking to have some fun in the pow with stability at high speeds and solid engaging turns. It was designed by snowboarding legend Bryan Iguchi, and I was stoked to test it out.
The Satori Splitboard is made with a real bamboo Powerply topsheet which not only helps with performance and durability, but the woodgrain style reminded me of my old logging days in Colorado.
Touring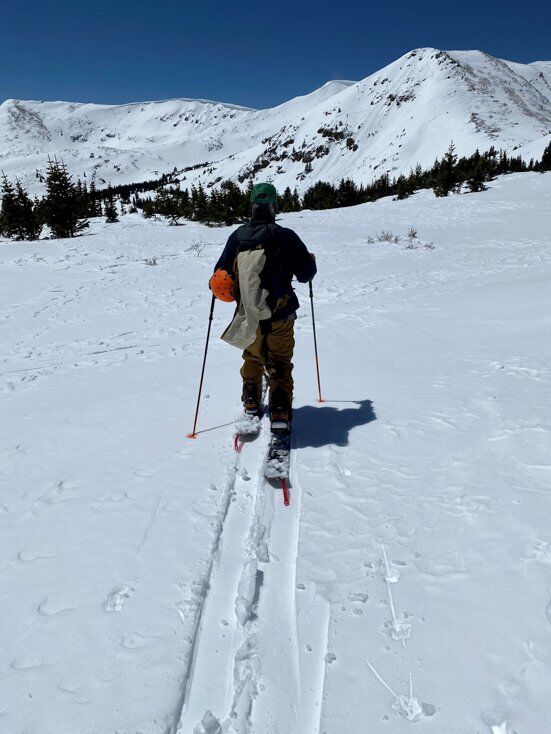 I've been riding Arbor splitboards for several years, and the Satori board is definitely a serious upgrade from prior models. It charged up the track with ease, and the edges engaged in the skin track with zero slipping. Also, for the size of this board (I rode a 157), it was very easy to skin up.
The transition of the Arbor Satori Camber Splitboard is one of the easiest I've ever worked with. The Karakoram UltraClips are a nice upgrade and hold the board in place very well.
The Burton x G3 skins held up perfectly with multiple transitions We didn't get skins from Arbor for this test so we paired them with a pair of Burton's more on that at the end of this article.
Riding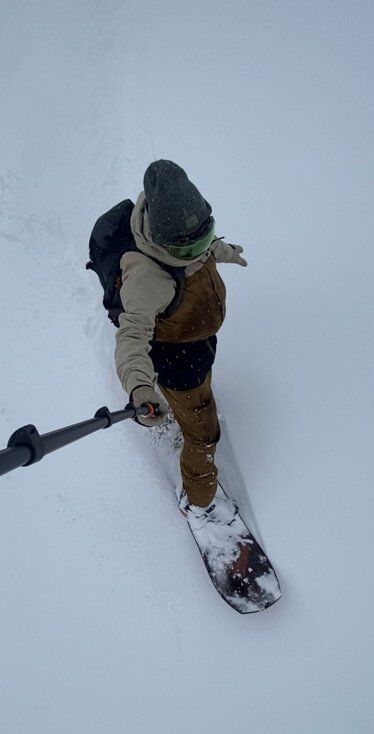 The Arbor Satori shreds in every condition. The parabolic camber profile helps this board ride ultra-smooth with minimal edge catch. I had an epic day at Brighton Resort in Utah cruising around on groomers and floating through powder in the trees.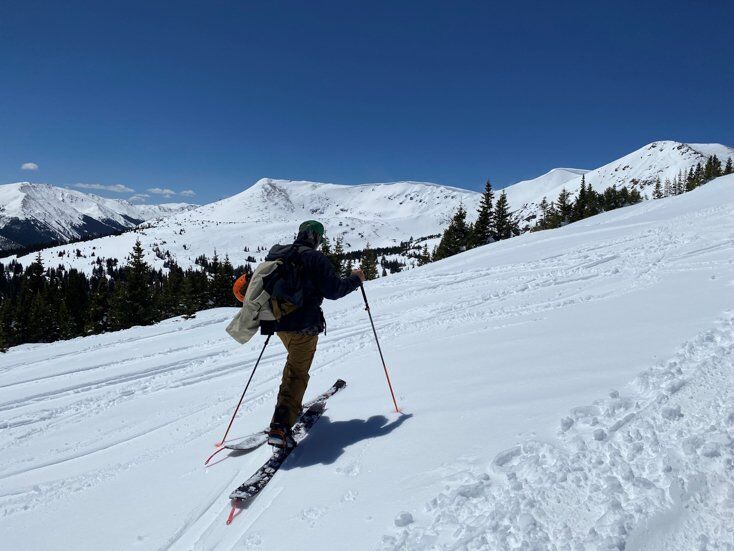 I also did over a dozen backcountry tours on this board in varying conditions – from deep pow to corn snow – and it was a high performer all around.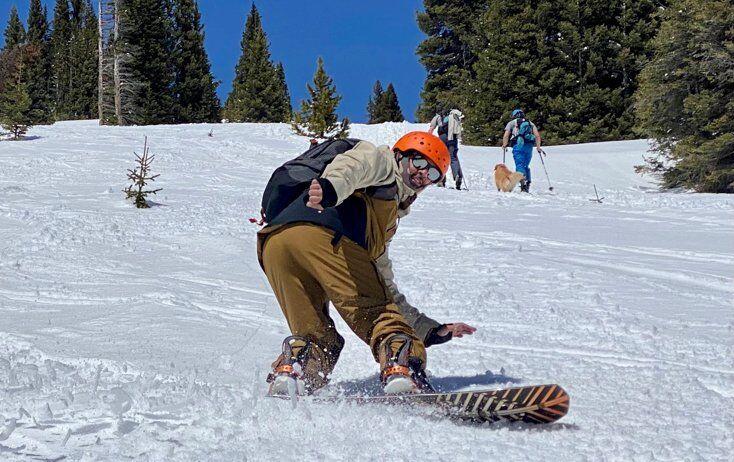 This board has incredibly responsive turn initiation where you feel like it's on autopilot. The Arbor Grip Tech really kills it for edge control, and a medium flex allows for amazing float in low angle deep pow and crushes big mountain lines. While the waist of the board is wider and it's directional, I had no issues riding switch.
Sizes
The directional Satori Split from Arbor is available in sizes 151cm, 154cm, and 157cm. I would recommend a bigger board for big mountain riding and would size down if you plan to ride mainly low angle terrain.
Overall Impression
The Arbor Satori Splitboard ($849.95) is a versatile all-mountain board perfect for intermediate to advanced snowboarders who want to take their backcountry riding to the next level. It's also designed by snowboarding icon Bryan Iguchi, who I've looked up to since the early 90s. It's awesome to be able to support Bryan and the Arbor brand as they continue efforts towards a more sustainable future.
I also really liked the cool graphics on this board and the fact that it's manufactured with 100% solar energy. Win win for another green Arbor Collective board.
Burton x G3 High Traction Skins
For the tour, I paired this board with Burton x G3 High Traction Skins ($229.95). They stick to the board really well without leaving any glue residue. They're also easy to put on and take off, which is helpful when transitioning. I've used heavy glued skins in the past that were hard to pull off, so these were really nice.
The clips on these skins were perfect for this board. They kept the skins in place, and I had no issues with them coming loose.
Related Articles: