Salomon sure does seem to be making a mark on the splitboard world as of late. From insane splitboards designed to ride deep snow, to splitboard boots, and even a foldable splitboard the brand has pulse on the sport of splitboarding. I had the pleasure of testing out the Salomon Taka Splitboard last season, a board that was created with my style of riding in mind, perhaps yours too for surfing powder.
Salomon Taka Splitboard
Why is the Salomon Taka Splitboard a stand out? To start it was designed by Wolle Nyvelt and Takaharu Nakai. Wolle is the dude the snow surfs, rips harder than you without bindings and was the designer of an all time shape the Salomon Sickstick Snowboard. Takaharu Nakai is from Hokiado, has competed in the Olympics snowboarding and loves shredding powder.
The Taka shape takes inspiration from some of the best snowboards in the Salomon line. These dudes teamed up before to make a ripping powder snowboard the Salomon HPS Taka x Wolle. Now they have a splitboard too.
This Salomon Splitboard is to the point, a directional cambered profile with a taper.
Paulownia Core
By using Paulownia wood in the core, Salomon has been able to reduce the weight of this splitboard. It's noticeably lighter on the way up and floats with that much more ease on the way down. A bunch of brands are figuring out how rad this natural wood is included Arbor, Weston, Kemper, Lib Tech and more.
We can talk about how this board rips going down but what's more important is how does the Salomon Taka Splitboard tour? Epic I will say, with a huge part of that being the integrated POMOCA splitboard skins that are custom cut for each sized board.
Salomon also teamed up with Plum, a French ski and splitboard manufacture for their clips. The design is unique to Plum.
What's cool about these POMOCA skins is there's a notch in the tip of the board that the skins actually hook into with a metal hook.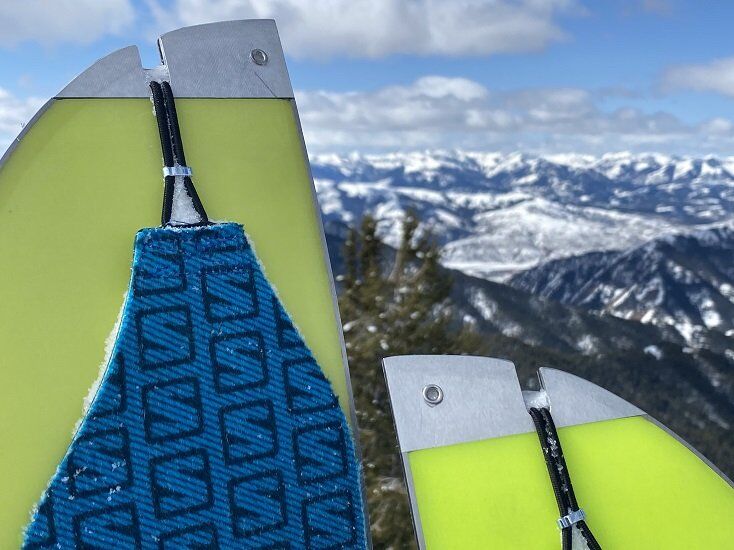 And on the tail there's a notch cutout for the tail tensioner to tighten down the skins. This keeps everything snugly in place.
Combine all this with camber from tail to about 3/4 the way up the board and you get a splitboard that can tour well, seems to always be in contact with the snow and doesn't have a weird rocker underfoot. Rocker tends to make you slip backwards, it's where skins like to fail too. I truly feel all splitboards need some camber for touring.
Once you use this system, you'll be wondering why all the manufactures are not working directly with POMOCA?? Cutting skins is no fun, it's the best way to get skins to fail vs having them factory cut to the exact dimensions of your board. Maybe you think you're as good as the factory cutting skins, I doubt it though. I won't mess with cutting skins anymore, too many pairs have failed especially when cutting skins in the past with wavy edges, think Mervin, Arbor and Jones.
It's rare these days to find a splitboard manufacture not selling skins cut for their boards, it says a lot about the brand if they don't. Aka they're selling product they don't actually use. Too lazy to work with another company in the industry or just lack of knowledge.
Salomon has people around the world testing their snowboards and splitboards and it shows in the quality of their gear.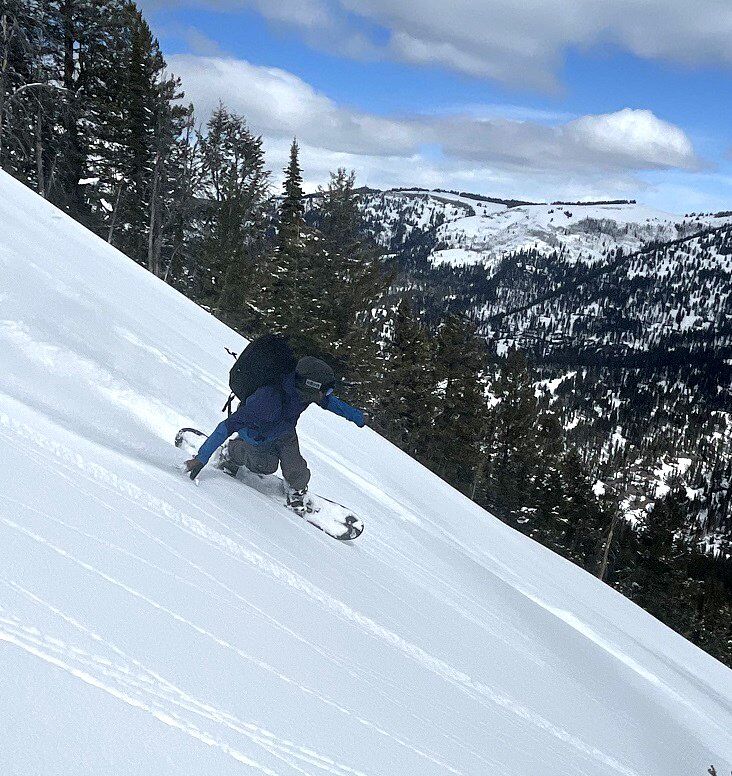 The Taka Splitboard from Salomon is available in 3 sizes; 155cm, 158cm, 161cm. I ended up on the 158cm where I normally would opt for the 161cm. I had zero problems riding this board in deep backcountry powder in the Tetons.
I always mount my boards, especially splits in the backseat toward the rear hole patterns. This combined with a directional tapered shape and 2 designers that live for eating, sleeping and slaying powder equals a board that well should be ridden in powder. I found the board always floated me to the surface and rides incredibly fast down the mountain, almost like the Rossignol XV Splitboard. This is a splitboard you can ride hard with confidence.
Overall Impression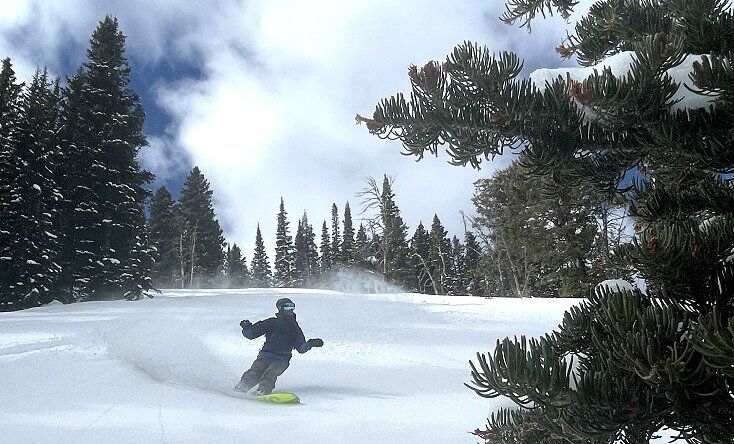 Honestly, if your splitboarding riding powder is the ONLY thing you should be after. Sure touring up the resort and riding groomers down is great exercise. But compared to the feeling of surfing down a powder run nothing can compare. Salomon gets this, as does Wolle Nyvelt and Takaharu Nakai. Cheers to them!
The Salomon Taka Splitboard ($799.99) is easily in the running for one of the best splitboards of 2022, which should not be surprising.
Related Articles: