The Arc'teryx Rush Jacket  combines two different GORE-TEX Pro fabrics into a very user-friendly backcountry touring piece.
Arc'teryx Rush Pit Zips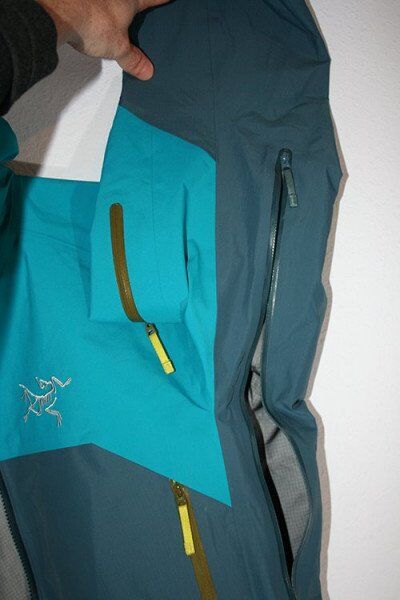 The Arc'teryx Rush Jacket has large pit zips under each arm that are 16″ in length (41cm), that work really well for dumping heat. The pit zips are fully tapped making them watertight and are easy to pull from almost any position you may find yourself in. Thanks to a little bit of extra length in the pit zips you can easily access the zippers even while wearing a backpack.
GORE-TEX Pro Waterproofness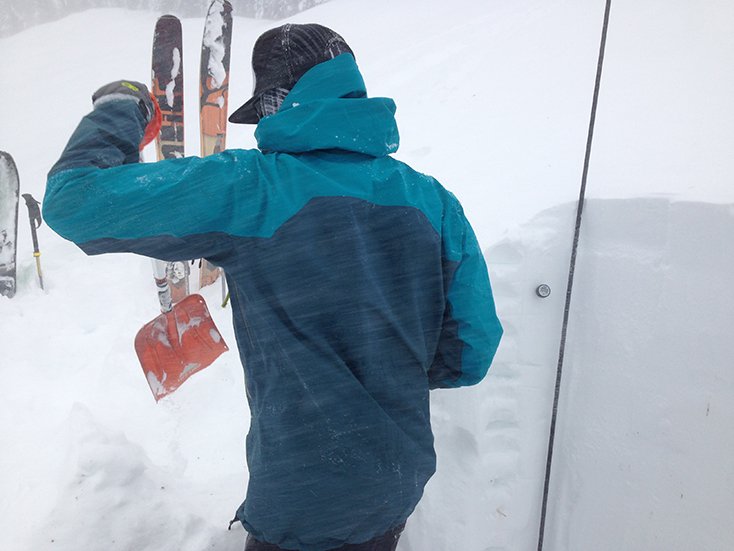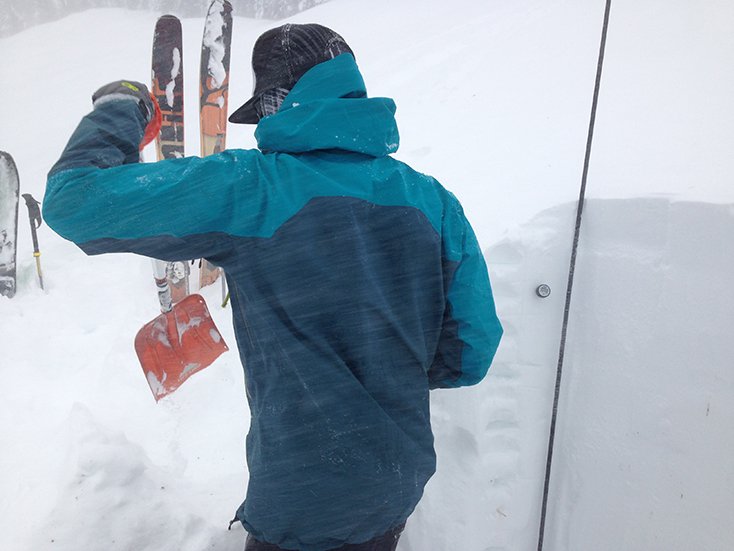 GORE-TEX , unlike other membrane companies, doesn't publicly mention a waterproof rating for their gear, and honestly, they don't need to as it's the most waterproof gear on the market and they know it and stand behind it with the following. "If you are not completely satisfied with the waterproofness, windproofness or breathability of your GORE-TEX product then we will repair it, replace it, or refund your purchase price."
One of my favorite features of the Arc'teryx Rush GORE-TEX Pro Jacket was watching water literally bead off the jacket. Moisture does not stand a chance. While working in the field or just freeriding I was in awe at how well this jacket blocks snow, especially the wet stuff that sticks to everything. I even took it a step further and put my arm under a sink with running water and watched the same process happening over and over again. You will not be wet while wearing this jacket.
Jacket Features
Last year when I reviewed a similar coat from Arc'teryx it was missing one thing, a powder skirt. Thankfully the Rush jacket which is a "backcountry ski and snowboard jacket designed for big mountain adventures, skiing, and riding" comes with a powder skirt!!
If you wear a helmet snowboarding (everyone should be) you'll like the fact that the hood on this jacket is huge and can easily fit over a helmet. To adjust simply pull the drawcord on the top the hood with one hand to synch it into place.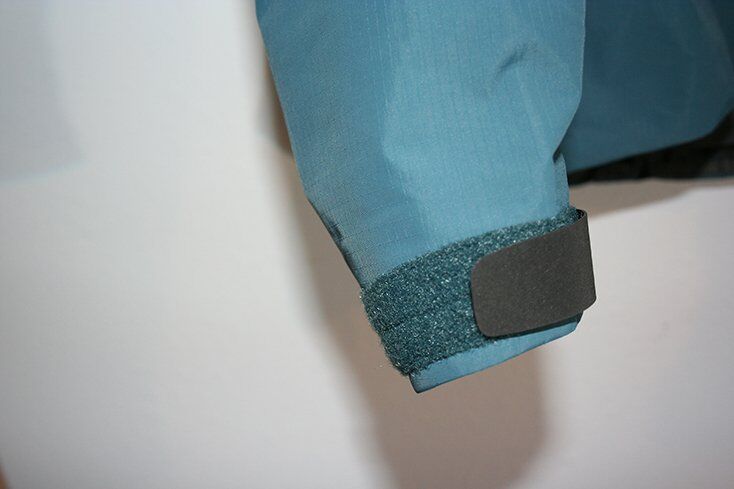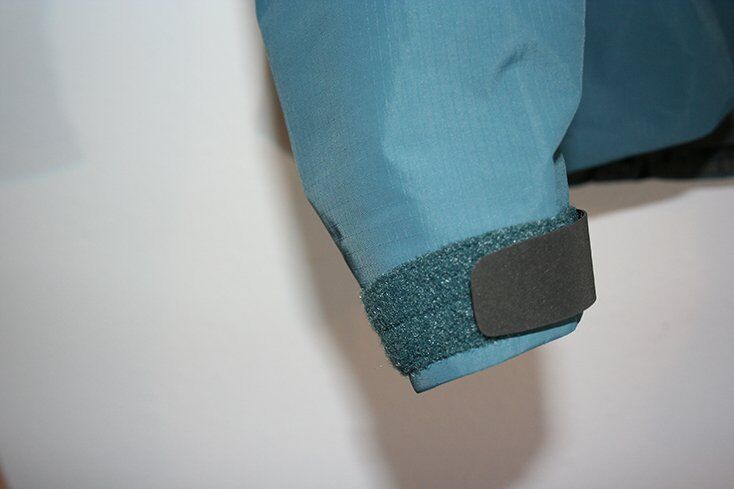 The velcro cuffs on this jacket are tough, these things stay in place and won't hook up on your snowboard gloves or layering pieces. Sometimes this is an overlooked feature on a ski or snowboard jacket. The only thing that could be improved with the cuffs would be to add the little hand sleeves that keep snow from going down your gloves.
Some people like to carry their climbing skins against their body on the descent. With the Arc'teryx Rush Jacket, you have a few options. The inside of the jacket features a large mesh pocket that can store skins (depending on thickness) and then on the outside of the jacket are "Two hand pockets" whatever the heck that means, each pocket can hold 1 skin for the decent. There is also a small pocket atop the left arm that would be great for storing a ski pass and then another small internal chest pocket.
Overall Impression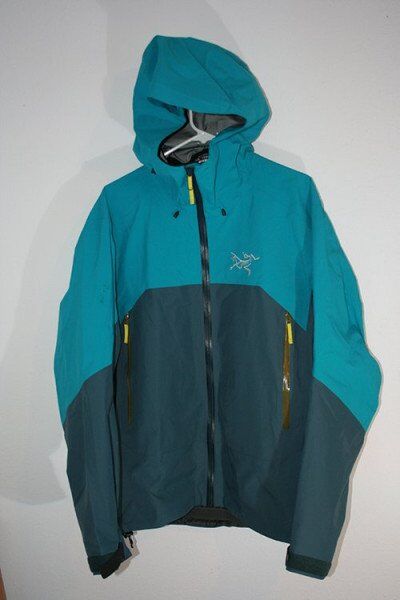 The Arc'teryx Rush Jacket offers a very natural and true fit. At 5'11 155 lbs. (70kg) this jacket fits perfectly and what I loved the most is it actually moved with me and not against me as sometimes found in crinkly GORE-TEX jackets. The mix of GORE-TEX Pro materials, incredible durability, and the best waterproofness we have tested to date makes the Rush jacket from Arc'teryx a must have for anyone that spends hours playing in wet conditions.
This jacket would also work really well in colder climates with dryer snow, just remember to layer correctly. At the end of the day the Arc'teryx Rush Jacket ($749.95) is 99.9% perfect and I can guarantee you will feel the same way too!
Related Articles: