Wondering what are the best gloves for snowboarding? We put together a list of the best snowboard gloves for men. Some of the gloves offer great dexterity, while others are warmer and some lighter and more breathable depending on what conditions are throwing at you.
Here's our picks for best gloves for snowboarding:
Best Snowboard Gloves
Gosh darn, these are some of the best gloves ever invented. Black Diamond hit an absolute home run with the Black Diamond Spark Glove. What makes the Black Diamond Spark Gloves stand out is what they don't have, a lot of bulk. These are one of the most natural feeling gloves on the market, with incredible dexterity.
If you find yourself messing around in a snow pit, or trying to adjust your binding screws these are the gloves you can keep on for just about any use you can think of. With goat leather wrapped around the entire glove and Primaloft insulation, the Black Diamond Spark Gloves are not only super comfortable, but they will also keep your hands warm too. If you ever spent time surfing in a wetsuit, you'll surely appreciate the neoprene cuffs that make sliding this glove on and off a breeze. These gloves come with me on all my adventures either on my hands or in my pack.
Price: $79.95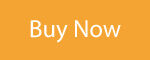 This style of Dakine glove has been my go-to glove for years. One of the best snowboard gloves on the market the Dakine Excursion Glove comes with GORE-TEX, Primaloft insulation, a leather palm and wool liner. These are the gloves you will want to have when temps start dropping below freezing.
The length of the Excursion Glove is a little bit longer than most of the others on this list, however, Dakine uses a neoprene style cuff that when sealed shut via the Velcro it really helps to keep the snow and cold. You can wear this Dakine Snowboard Glove under your jacket or over, whatever floats your boat. Toss in a 2-year warranty and this is a tough glove to beat.
Price: $99.00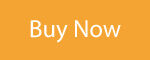 Clearly, you have heard of The North Face and were willing to be you're familiar with ski patrol. Well, when the two combine you get The North Face Patrol Glove. This insulated GORE-TEX glove is made with cowhide leather in the palm (if it sounds fancy, it's because it is!) the cowhide leather is super soft and works great for when the inventive snot starts running down your nose. This leather snowboard glove is more on the low profile side, meant to slide under your jacket cuff with ease.
One of the best features and hopefully all gloves will have this is the Pull-On Loops, you might be thinking why are pull-on loops important? Have you ever taken your gloves off and then had a hard time putting them back on? With the loops, you can always get your hand inside the gloves where they need to be. These gloves are rated to be used in extreme cold. Hence why they have become one of the best ski patrol gloves on the market.
Price: $140.00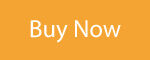 Burton Snowboards has been making snowboard gloves for a long time. Snowboarders drag their knuckles in the snow right? All kidding aside what makes the Burton Gondy Leather GORE-TEX Glove stand out? Well, this glove works wonders in wet cold temperatures for starters thanks to Burton's use of Thermacore insulation on the inside and GORE-TEX membrane on the outside.
As the name implies this glove is best used for a day riding at your local ski resort. For touring uphill it's a little on the bulky side. Another great glove for dog walking shredding and more. The Burton Gondy Leather Glove is a great pair of snowboard gloves that work for skiing too.
Price: $69.95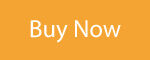 The Black Diamond Patrol Ski Gloves are the sort of glove you won't want to take off at the end of the day.
On the inside of the glove, Black Diamond used Thermolite insulation which works perfectly for keeping your fingers from seizing up on cold mornings and late afternoons. If you find yourself wearing a headlamp for touring or just like to bang out resort laps from bell to bell the Black Diamond Patrol Glove is a solid bet. One of the best ski gloves for cold hands on this list.
Price: $129.95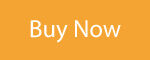 What would a snowboard list be without having Burton Snowboards included? 🙂 What's cool about the Burton GORE-TEX under glove is it's really 2 gloves in one as it comes with a removable thin liner. The removable four-way stretch fleece liner works great for those times when you need to take your gloves off but doesn't want to expose your hands to the elements and an added bonus they are really great for driving on cold mornings
As for the actual glove, the Under Glove from Burton comes with a zippered pouch pocket at the top for putting heat packs in. Along with a leather palm, GORE-TEX reliability and Thermacore insulation, all of these features combined make this Burton Snowboard Glove a great option for every day riding or for a backup pair to toss inside your backpack.
Price: $69.00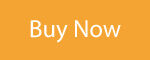 The first pair of zippered gloves on this list comes from Oakley. The Oakley Silverado Gloves looks as rad as it functions. This fully leather glove has Thinsulate™ lining making it really nice to wear on cold days. The Silverado gloves offer a natural fit without a lot of bulk which we like!
Great waterproofness, breathability and Oakley craftsmanship come together nicely in the Oakley Silverado Glove. Plus it comes with a fancy nose wipe!
Price: $130.00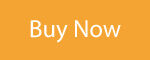 The POW Snowboard Gloves brand was first dreamt about in 1997 on a road trip to a Washington State ski resort, Steven's Pass. Years later, 2002, founder Dustin Goss began the branding and company development for POW that has emerged into a rapidly developing brand focused on quality hand-wear.
By the 2008 season POW had achieved distribution in over 30 countries and began to drive a global brand culture that resonates to this day worldwide with a single product line.
And in 2010 POW was extended a GORE-TEX license that allowed them to feature the durable and waterproof material in their products; meanwhile validating the "Built to Last" and "All Day, Everyday" mantras the company is known for.
The Pow Stealth Gloves are the real deal! In cold weather, I reach for the Stealths, and on warm sunny days, I must have my Bear Claws.
Price: $119.00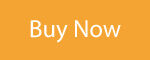 One of the easiest gloves to slide on and off comes from Gordini who's celebrating 6 decades of making ski gloves… The Gordini Camber Glove works bets in cold, like really cold temperatures. For ski touring the glove is a little bit bulky so I like to use it to walk my dog or for skiing and riding at the local ski hill.
On the inside, Gordini uses Megaloft® Insulation along with Aquabloc® a proprietary technology that allows moisture to escape from the gloves while still providing a ton of warmth and breathability. Toss in DWR & goatskin trim, and you have a well-rounded men's ski glove guaranteed to protect your hands.
Price: $79.95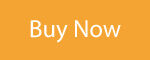 Gloves vs Mittens
Are gloves or mittens better for snowboarding? It really is a personal choice and a lot of times comes down to how warm your hands are. If you tend to have cold hands, snowboard mittens are the best option. For more dexterity try out a pair of snowboard gloves like the ones we listed above.
Related Articles: