Backpacking adventures starts with the right backpack. When you are preparing for a hiking adventure and need a backpack, what to look for in a backpack ranges from what are their design-specific features, to carry comfort, weight, padding, adjustability, and size.
No matter what other gear you may choose, having a comfortable way to carry all of it begins with the backpack. Backpacking backpacks are specifically designed for hauling and storing food, water, shelter, clothing, and sleeping systems in a way that doesn't break your back or your spirit.
Let's take a look at these 10 backpacking backpacks for 2022 and get ready for some adventure.
Best Backpacking Backpacks
REI Flash 55 is made for getting out there. Everything on this pack is about keeping the load stable and the backpacker comfortable. The Flash 55's sturdy steel frame along with a 3D contoured hip belt and ventilated back panel gives you both of those features while carrying loads up to 30lbs.
The REI Flash 55 Backpack weighs in at 2 lbs 11 oz (L Mens) making it a lightweight choice for extended outings. Nine pockets and front-facing hipbelt water pockets along with multiple attaching loops give this sleek-looking backpack added carrying capabilities and accessibility at a price that won't bust your bank.
Price: $190.00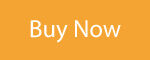 Exped Lightning 60 comes with a fully adjustable suspension system. An aluminum stay and easy torso adjustment make comfort adjustments an easy process. The Lightning 60 is a lightweight backpack that has a big load capability maxing out at 52.9 pounds. Minimal back contact points make for a cooler haul.
Multiple compression straps, spandex pockets, and hydration reservoir compatibility make the Exped Lightning 60 a versatile and functional pack for trekking and long-distance hiking.
Exped values sustainability, functionality, and environmental impact when sourcing materials for their backpacks. The lightweight materials used in making the Exped Lightning 60 Pack are water-repellant and PFC-free.
Price: $239.95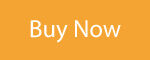 The Outdoor Vitals Shadow 60 weighs in at just under two pounds. 1lb 15.5 oz to be exact. Totally earning that ultralight badge. The 60L comes in three torso sizes. The short, as well as the tall, and everyone in between, can find the right fit with this backpack.
Outdoor Vitals have their own fabric called Spectra/Robic , making it possible to give you a durable and sturdy ultralight backpack without the extra weight.
The advantage the Shadow has over the other ultralight backpacks is that it still has storage room. There are two large mesh pockets giving you a lot more room to deal with wet tents or dirty socks, while a full-length zipper gives you easy access without having to blow out your whole pack to get to what you need. Add in a roll top and the possibilities are expansive with this lightweight hauler.
Price $199.97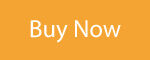 Kelty Coyote is what Kelty refers to as the " intersection of comfort and bigger cargo." At 85L of room, you can pack an entire adventure inside this backpack. Weighing in at 4lbs and 14 oz it leaves plenty of room for packing all the essentials and a few comfort items.
The Coyote 85 has a pack of bells and whistles enough to make you howl. The Fit-Pro adjustment system gives you adjustability, while the center stay and perimeter frame give you stability when hauling heavier weights.
Zippered pockets and separated compartments, round out this heavy hitter with features to keep you organized and hopefully fumble-free.
Price: $204.95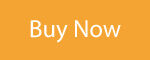 It doesn't matter if you're trekking or traveling, the Kelty Redwing 50 Backpack is a go to backpack. With its zippered side and stash pockets and large front organizer getting to what's inside isn't a major chore. For the trek or the commute this is a good choice.
Comfort and stability are included in the Redwing. Dynamic AirFlow back panel, AirMesh waist belt, shoulder straps, and lumbar to keep it cool. A single aluminum stay along with hip stabilizer and load and shoulder stabilizer straps assure that stability won't be an issue.
51L and weighing 3 lbs 11 oz , the Kelty Redwing 50 USA is "Built For Play".
Price: $529.95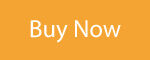 It is not a mystery why the Mystery Ranch Bridger 55 backpack is on the list, it has the "thing".
The thing that makes a backpack stand out and to set itself apart, is the details. And this 55 L adventure hauler has those details and then some.
Some of the outstanding features are the Endurance Yoke with the easy adjust slide to dial in the torso fit. And the runner vest style mesh water bottle pockets for easily reaching your hydration. Throw in direct airflow ventilation with specialized foam and moisture-wicking mesh that creates an incredible amount of space between your back and the pack and you can see why this backpack is called a "game changer".
Price: $329.00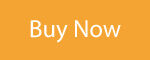 The Granite Gear Crown3 60 backpack is a multi-tasker. A comfortable and durable multi-day adventure backpack, ultralight and adjustable. The Crown3 has a removable frame sheet giving you options for ultralight loads with a pack weight of 2 lbs.
The top lid can convert to a chest pack or lumbar pack if the need arises to distribute some weight. Hydration won't be an issue, the Crown3 has an internal hydration sleeve and hydration port, and elastic shoulder sleeves for bottles.
Price: $219.95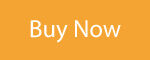 Gregory Katmai 60 combines comfort, adjustability, accessibility, and being environmentally friendly. Using a mixture of recycled fabrics the life cycle was on Gregory's mind when they made the Katmai 60.
Comfort comes from the Free Float 360 suspension system with its Comfort Cradle, auto-canting, and adjustable. The customizable hip belt fit reduces hot spots and adds comfort.
Side pockets make it possible to get into the main compartment with ease. Floating top lid and zippered front pocket accessibility, SideWinder side water bottle holsters, and oversized mesh front pocket put the necessities in reach.
Price: $299.95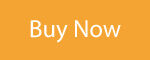 Osprey Exos 58 backpack has comfort built-in with the Air Speed adjustable suspension with 4 inches of adjustment to get the right fit. 40 lb max load and ample storage make this a good choice for a thru-hike.
Integrated flap jacket to keep the rain out when the top lid is off, stretch mesh pockets on the front and side for storage, and handy Stow-on-the-Go trekking pole attachments, all on a 2.65 lb with stripable features make the Exos 58 very hiker-friendly.
Made with 100% recycled material.
Price: $260.00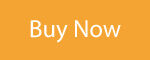 The award-winning ULA Circuit 65L backpack tips the scales at a mere 37.3 oz. The Circuit integrates a hooped suspension, dense internal foam,and single stay all of which contribute to its stability, comfort, and rigidity. The load max is 35lbs but the sweet spot, if you can cut weight, is closer to 30lbs.
100% Robic Nylon Fabric makes the Circuit water resistant and with it comes durability and tear resistance. The front shock cord and large front mesh pocket are perfect for stuffing in a wet tent.
Adjustable side water pockets and dual hip pockets keep what you need close and in reach, and compression straps and roll top keep it all tucked in nice and stable, when scrambling or bushwhacking.
Comfort, weight, stability, cargo space, and durability make the ULA Circuit 65 L a solid choice season after season.
Price: $279