Keeping yourself dry and comfortable are two of the most important priorities a hunter can have outside of bagging the game animal they're after. Aside from your weapon, a quality pair of hunting boots is the most important kind of gear you can have on your trip. If your feet get wet in cold temperatures or just can't bear to go another mile because of blisters, your hunt may as well be over!
For the ambush whitetail hunter, you need to keep your feet warm, and be able to walk through a creek if you need to in the winter. Although those same boots may make you burn up in the early season. For the western spot and stalk hunter, you need some boots that are going to handle many miles of abuse without skipping a beat.
Today we have some boots in mind that will definitely be up to the task, and whatever kind of hunting you are doing, there is a boot for you on this list! This is our first roundup of hunting boots with many others to follow, so if you like this one, make sure to come back for the next one!
Best Hunting Boots
The top spot among our list of the best hunting boots for 2023 is the Kenetrek Mountain Extreme 400. This boot is arguably the toughest on the market today and offers a range of high-quality features that come together for a great product. These boots offer the rare combination of comfort and extreme rugged durability like no other hunting boot you'll find today.
Kenetrek is a company based in Montana and founded by Jim Winjum, an avid outdoorsman with plenty of experience hunting the rugged mountains of Montana and Alaska for a wide variety of big game animals. Winjum's company repairs more than 10,000 boots per year–something that helps their designers understand exactly where and how most hunting boots wear out and what can possibly be done to alleviate some of the most common problems caused by heavy use.
The Kenetrek Men's Mountain Extreme 400 features a Wintex waterproof and breathable flexible membrane along the boot's ankle collar that helps keep your feet dry on long days in the field, even in hot weather. These upper collars are padded with extra soft leather that flexes with your foot and ankle movement so that the boot maintains its position and firm fit, even when you're kneeling down or climbing up steep terrain.
One of the main reasons the Kenetrek Mountain 400 Boots keeps your feet dry is because of its one-piece construction. The Kenetrek Mountain Extreme 400 also features rubber sole guards and heavy-duty midsoles that maintain their tread over the course of multiple years of heavy use. The Kenetrek Mountain Extreme 400 is a favorite choice of many hunters and is also the favorite for famous outdoorsman Randy Newberg, host of On Your Own Adventures and Fresh Tracks television show series. One of the best elk hunting boots on the market, hands down!
Price: $514.99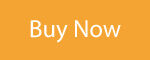 The Danner Recurve 7 boots is another model worthy of being named among the top hunting boots for this year. The Danner Recurve Boots are highly versatile and one of the lightest hunting boots on the market that pack in a number of high-quality features. Each pair weighs an average of just 3 pounds, making them ideal for hunters who have to traverse over a lot of serious terrain during their hunt.
Danner is a longstanding name in the outdoor industry and the company has earned a reputation as one of the best bootmakers in the world. The Danner brand was established in 1897 and is based in Portland, Oregon. The company makes a wide variety of hunting and hiking boots, as well as casual footwear, but their Danner Recurve 7 is among the most cutting-edge products to be released in recent years.
These boots can be purchased in an insulated or non-insulated version for hunters who prefer a lighter boot for longer treks into the wilderness. The Recurve 7 features the brand's patented Danner Dry waterproof, breathable membrane that helps keep your feet dry and decreases the potential for developing blisters when worn for long periods across rugged landscape. The Danner Recurve 7 lacks the durability you might find in a more heavy-duty boot, but for hunters looking to traverse over many miles during their hunts, this boot is the perfect match making it one of the best hunting hiking boots.
Price: $240.00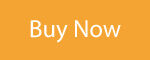 The Irish Setter Elk Tracker hunting boot series is among the best overall for 2023 and brings a load of features to the table when compared to other hunting boot brands and models. Irish Setter has released its Elk Tracker XD model, but we will be specifically focusing on the Elk Tracker model that features the 200g Thinsulate material in this review as this is the best option for the average deer hunter.
Irish Setter has been around since 1950 and the company is part of the Red Wing boots brand. Many of their boots are manufactured in the United States, but the company does have some of their product lines made in Asia, primarily in China, Korea and Vietnam. There's no denying the quality of the Irish Setter Elk Tracker Boots and one can feel the difference in this pair as it is made of super premium work-grade leather.
Irish Setter has gone to great lengths to ensure that hunters' feet stay dry with the Elk Tracker boots. This is because they are fitted with GORE-TEX membrane waterproof material that effectively seals outside water and moisture and keeps your feet from getting swampy, even on those hot, humid days in the field. The Irish Setter Elk Tracker 200 Gram Boots also feature a Bulls-Eye Air Bob sole that helps you keep traction in muddy, rough terrain without collecting significant amounts of mud on the sole as you walk.
Price: $254.95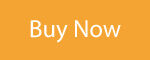 Some of the best heavy-duty cold weather hunting boots on the market are the AKU Riserva NBK GTX. We selected these boots as our top choice among winter boots for 2022 and they remain one of our overall best hunting boots for 2023. This boot is widely-acclaimed in the outdoor industry and was also named among the "best winter hikers" for 2022 by Backpacker Magazine.
The AKU company is based in Italy and their products are usually manufactured in Italy, Serbia and Romania. The AKU Riserva NBK GTX boots are particularly adept when it comes to hunting in snowy conditions. The leather is made with heavy-duty insulated leather that maintains warmth while still allowing some breathability.
Many users have compared the waterproofing ability of the AKU Riserva NBK GTX to be on-par with many other top brands thanks to its GORE-TEX material. The boots' soft leather is specially made so you can expect maximum comfort right out of the box. If you're looking for a solid hunting boot for cold, wet conditions and excellent ankle support, the AKU Riserva NBK GTX is a great option making it one of the best men's hunting boots for when the weather gets nasty.
Price: $359.95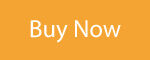 Our list of the best hunting boots for 2023 would not be complete without mentioning the AKU Dogma GTX. These boots are another one of AKU's headline series that is loaded with quality and heavy-duty features. According to AKU's website, the AKU Dogma GTX is specially designed to function as a high-performance boot that can be worn in mountainous terrain for maximum comfort.
Some hunters may shy away from a boot that costs upwards of $300, but the benefits of owning incredibly comfortable and functional footwear far outweigh any potential cons that can be associated with cost. The AKU Dogma GTX boots feature waterproof GORE-TEX Performance Comfort membrane to keep your feet dry in wet or cold conditions.
This boot is also designed with a The VIBRAM Curcuma Mountain Sole that it's comfortable when walking along level ground, but also functions when you need to gain every inch of traction on mountainous treks. What really sets the AKU Dogma GTX apart from most other hunting boots on the market is the Elica Natural Stride System that's specifically designed to disperse your body weight evenly and reduce pressure points to enhance better walking form.
Price: $449.95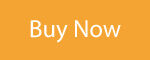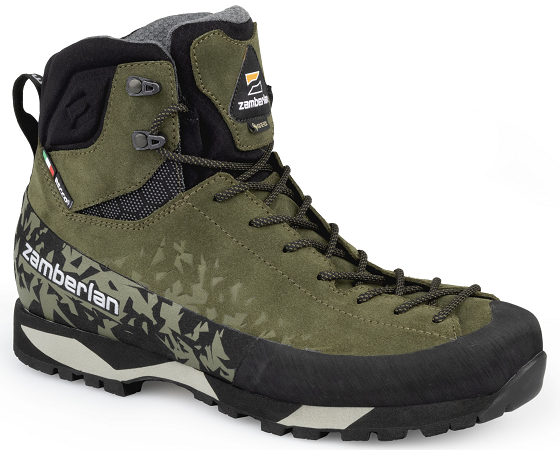 Zamberlan is another Italian-made hunting boot manufacturer that rivals the quality and performance of AKU in many ways. The Zamberlan 226 Salathe Trek GTX RR are among the best hunting boots you'll find this season and it's clear that the brand went to great lengths to research and develop what many deem to be the perfect all-purpose hunting boot. This boot is a mid-cut evolution of Zamberlan's popular 215 Salathe and is an all-around improvement of the former version in many ways.
The Zamberlan Salathe GTX RR offers some one-of-a-kind features that some hunters may value over other brands and products. The 6-inch height helps protect your ankle, but also features hydrobloc suede leather uppers that are soft and lightweight for extra flexibility and comfort. The boot's new bi-density EVA midsoles are specifically designed to reduce weight and provide additional cushioning under the foot without decreasing overall durability. You'll also feel the same level of comfort on rock as you should on the trail thanks to Zamberlan's Vibram Pepe system with Megagrip outsoles.
These boots offer the Gore-Tex Performance Comfort membranes that are designed to provide waterproof protection and breathability in all conditions. This membrane material is guaranteed by the Gore-Tex brand for the life of the boot. The Zamberlan 226 Salathe Trek GTX RR boots are made with the brand's patented Zamberlan Flex System, which increases the boot's comfort without sacrificing any of its lateral support and protection.
Price: $329.95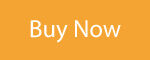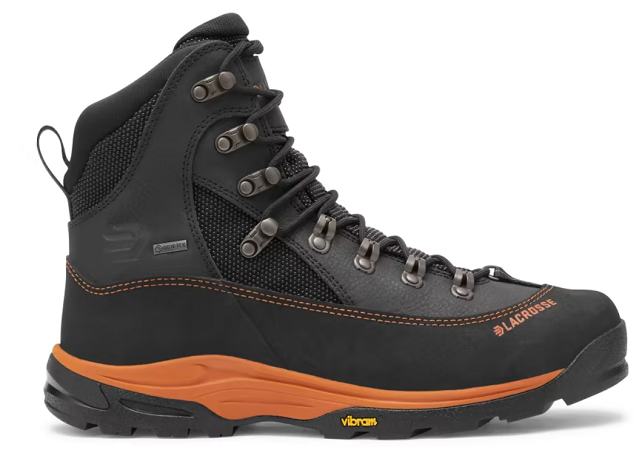 The LaCrosse URSA MS GORE-TEX Boots is another hunting boot that earns its position among our top picks for this year. LaCrosse has been a mainstay among hunting boot brands in the outdoor industry for decades and their recent products have been among their most impressive work when it comes to creating functional, high-performance hunting boots.
The LaCrosse brand has been in business since it was established in 1897. The company is based in Portland, Oregon and its products are made in company-owned factories across the United States. As we've mentioned in one of our recent product reviews on the LaCrosse URSA MS GORE-TEX Boots, users can expect a very lightweight feel with much of the same performance you might find in a heavy-duty hunting boot.
These LaCrosse Ursa MS Boots are a popular choice among serious hunters who usually traverse many miles during the season, but it's also common for hikers and backpackers to opt for the URSA MS boots as well. They are manufactured with a fully breathable and waterproof GORE-TEX liner, as well as an exterior that features SuperFabric textile and TecTuff polyurethane-infused leather.
What really stands out about the LaCrosse URSA MS GORE-TEX Boots is the Bi-Fit Board that combines the boot's shank, midsole and lasting board to give it an incredible stiffness you typically find in heavier boots. The average pair of URSA MS boots weigh just 3.1 pounds and are as comfortable off-trail as they are on-trail.
Price: $299.95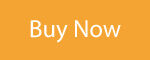 Lowa Boots is celebrating a century of bootmaking in 2023 and the company's Tibet GTX is a product that earns its place among our list of the best hunting boots for the 2023 season. The Lowa Tibet GTX functions quite well as a hiking boot, but it offers exceptional support that makes it ideal as a hunting boot, too. This boot is especially made for hiking with heavy loads of gear over long distances and is unique from its competitors in ways that some hunters should find appealing.
The Lowa brand is based in Germany and has been crafting quality boots since it was founded 100 years ago by Lorenz Wagner, a cobbler with a passion for making high-quality boots. Today, the Tibet GTX is one of Lowa's premier products and is highly-reviewed among hikers and hunters alike. This boot is perfect for hunters who like to venture into those remote wilderness areas that are not for the faint-of-heart.
The Lowa Tibet GTX features a GORE-TEX lining for optimal waterproofing and an upper that's made with Heinen terracare Nubuck leather. One of the most talked-about features is the I-Lock lacing cam which allows users to easily to separate the lace tension between the ankle and the top of the foot, making it easy to tighten or loosen the fit with just a few turns instead of forcing users to unlace and lace the boots again.
The Lowa Tibet GTX is a great option for hunters looking for a lightweight boot that offers outstanding quality. These boots weigh just 4 pounds on average and require no break-in before you can truly experience full comfort. Many consider the Lowa Tibet GTX to be a workhorse of a hunting and hiking boot and this is one that users should be able to rely on for many years.
Price: $415.00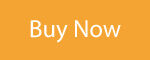 The Asolo TPS 520s are a notable hiking boot that should garner the attention of hunters as well. This boot is among the best you'll find in 2023 as it offers incredible durability in a fairly lightweight feel compared to other boots of similar cost. The "TPS" stands for Triple Power Structure and Asolo's designer experts truly hit the mark with the TPS 520 as it offers ideal levels of traction and stiffness while not compromising on toughness.
Asolo is a brand that's been around since 1975 and the company is based in Romania. The boot's TPS system is made with three separate shock absorbing dual density points on the midsole. This special shock absorbing design is crafted so that users won't have to worry about their boots wearing out in the usual places within the first few years of use.
Asolo makes the TPS in a 520 and 535, with the main difference being that the 520 offers waterproof and breathable GORE-TEX lining while the 535 does not. The boot's outsole offers a durable Vibram material that is more hardened while the inner sole features a softer material. Each boot weighs an average of about 4 pounds and Asolo offers a 2-year warranty on each pair.
Price: $360.00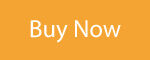 For hunters that are looking for a high-quality pair of boots that are a bit more cost-friendly, the LaCrosse Atlas Boots are superior to almost every other hunting boot within the same price range. This boot features a high-ankle design that combines a lightweight feel with solid, durable sole for an all-around workhorse of a hunting boot. The Atlas series offers four different models that each offer varying levels of insulation ranging from non-insulated to 1,200g lining.
The LaCrosse Atlas has been around for a few years and has stood the test of time in many ways when compared to its competitors. This boot is great for hunting in nearly every type of terrain and for hunters who rarely venture into the rocky upper reaches of mountainous areas, it's a great choice. The Lacrosse Atlas features molded heel and toe sections that protect the boot's design in areas where continual impact usually causes the toe or heel to wear thin.
The boot features Dry-Core waterproof lining that helps keep your feet dry while also offering the brand's patented Atlas outsole material that is designed to provide users with optimal traction. The rubberized EVA midsole provides plenty of cushioning and shock absorption on hard and soft footing. Hunters looking for a budget-friendly option need look no further than the Lacrosse Atlas.
Price: $399.95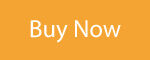 Related Articles: