Obviously when winter weather hits you're going to grab an insulated jacket. But the question is which one? Depending on what you're trying to do, and the exact conditions you're trying to face, the answer may be different. So we've collected ten of our favorite insulated jackets to give you an idea of what to look for when you're heading out this season.
Best Insulated Jackets for Winter
We're going to set a standard here by putting the Black Diamond Approach Down Hoody up first. This is a classic interpretation of what most people mean when they say "down jacket", in that it is light weight and packable with a medium amount of warmth. The 800-fill down makes it a great way to cut the cold by wearing it alone on early-morning Alpine starts, while keeping the bulk down so you're comfortable wearing it under a shell as part of a technical layering system.
Setting the Black Diamond apart from the other jackets of this style is the "chevroned" baffling at the lower part of the jacket. They still serve to keep the down in place, keeping you warm no matter what you're up to, but they also help the jacket have a trimmer fit. Which is great news if you're looking to layer on top of the Black Diamond Approach Down Hoody, but keep it in mind if you're planning on wearing this jacket OVER other warm clothes.
Price: $360.00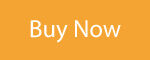 A weak spot for a lot of down jackets is moisture, as it doesn't take much water for the down clusters to lose their loft and their warmth along with it. Which is why the Aether Torino Jacket is built with GORE-TEX, shielding you and your down from wintry wetness to make this jacket one of the most powerfully protective options on the market.
But the Aether Torino does more than keep you warm and dry. It's a fully-featured ski jacket, with multiple pockets, built in powder skirt and wrist gaiters, as well as a sleek helmet-compatible hood. It won't leave you stuck on the mountain though, as the minimalist design and colorblocked styling allow it to easily move down into town for après or just running errands when you live in a cold climate.
Price: $825.00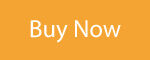 The other "standard" jacket on our list is the Eddie Bauer Downclime Alpine Parka. If the Black Diamond is designed to do a lot of things, this Eddie Bauer is designed to do one- keep you warm. Think of it as an "expedition" style parka, offering uncompromised warmth. And we do mean uncompromised- the puffiness looks right at home in the mountains, but some may find it to be a bit too bulky. So maybe look elsewhere if you need something for active pursuits or to serve as part of a layering system.
However you're wearing it the 800-fill insulation meets the Responsible Down Standard (RDS) meaning you know it was ethically sourced, and two hand pockets and a chest pocket will keep essentials close at hand. Just remember that the bulky look outside is mirrored on the inside, so maybe size up if you need to leave room for layers.
Price: $478.95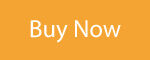 Another jacket pulling the puffy coat into the 21st century is the Helly Hansen Odin Infinity Insulated Jacket. It looks an awful lot like a few other jackets on this list, like the Aether and Eddie Bauer this is an "expedition style" coat meant to be warn as your final, or only layer.
But unlike those two this one uses synthetic LifaLoft insulation. Helly Hansen's own creation, LifaLoft is lighter and warmer than standard insulation, which means you get the big coat warmth without the big coat bulk.
Price: $400.00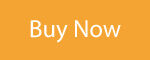 Falling somewhere in between the Black Diamond and the Eddie Bauer is the Mountain Hardware Nilas Jacket. It's still down insulated, and can function as part of a technical layering system like the Black Diamond. But like the Eddie Bauer this jacket is warm enough on it's own, featuring a hefty portion of 800-fill down.
Despite packing all that warmth, this jacket still packs down into it's own pocket for easy storage and transportation. And the built in wrist gaiters allow you to seal out snow and cold, a big assist whether you're wearing this under a shell or on it's own.
Price: $550.00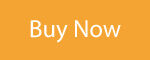 Just as focused in it's purpose, but with a different purpose in mind, is the Kühl Ükon Fleece Lined Hoody. It's loaded up on umlauts, but at the same time it's toned down on it's styling. The faux fur hood and classic work coat styling say classic winter wear, as does the waxed cotton construction that gives each hoody a unique look as you break it in.
Instead of a quilted design, this jacket uses a fleece lining bonded to the inside. Great news for anyone who's allergic to down, or who needs something a bit easier to care for than ultralight ripstop filled with bird bits. It makes this jacket a great pick around town, as it'll comfortably fit over whatever else you're wearing and looks pulled together while providing reliable warmth.
Price: $825.00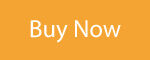 On the other hand the Outdoor Vitals NovaPro Men's Jacket protects it's down in a different way. By blending a high-fill down with a synthetic structure, Outdoor Vital's DownLT provides all the warmth and packability, in a way that's more durable and less likely to be compromised by moisture. On top of that the Nova Zero Stitch construction bonds the baffles together without thread, resulting in a garment that's not only more durable but more protective too, with a DWR coating on the outside that is capable of shrugging off mist and spray that would soak through a standard insulator.
It may not have the name recognition of some of the larger more traditional outdoor brands, but that also means it doesn't have the price tag. Coming in significantly less expensive than comparable offerings from big-name players it might be worth giving these upstarts a chance.
Price: $249.95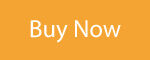 Speaking of alternative insulation, the Icebreaker MerinoLoft Collingwood II jacket side steps the whole moisture problem by using an insulation that actually works fine whatever the weather. That's right, the same sheep-grown fiber that makes your favorite socks and baselayers so comfy can also be spun into puffy clusters that aren't entirely different from goose down. Which is great news for anyone suffering from a down allergy and looking for puffy coat styling, or if you live somewhere so wet that down just doesn't really make sense.
Price: $375.00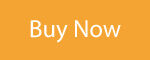 Sometimes the old ways are best. And even thought the brand is relatively new the Dope Akin Snowboard Jacket is a classic construction for mountain wear. 15k waterproof/breathable protection and synthetic Comfortemp insulation combine to provide the warm dry environment you expect on the mountain whatever kind of rider you are and wherever you ride.
But even if the construction is a classic the design is not. The pull-over anorak style of this jacket gives you plenty of room on the front for pockets, including the large hoodie-style kangaroo pocket. Entry and exit is still simple thanks to the side zipper, where an inner placket works with the built-in powder skirt and wrist gaiters to seal out cold and snow.
Price: $259.00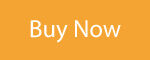 If you're more concerned with staying warm while waiting for your train than hitting a high peak, the Helly Hansen RWB Down Parka is exactly what you're looking for. It brings HH's outdoor experience into the city with Helly Tech waterproof/breathable protection, and a blend of synthetic and down insulation for maximum comfort in cold conditions.
What really sets this jacket apart though is the length. Coming down to the thighs on most people, it provides extra warmth especially when you're not fully kitted out for winter weather. Of course it also restricts movement a little bit, but if you're looking for something designed for active wear there's nine other options on this list that can have you covered no problem.
Price: $450.00