These 10 bike bells are designed specifically for mountain bikes while others are constructed in such a way that they won't be clanging through your entire ride when you don't want them to.
Here are our picks for best bike bell of the year:
Best Bicycle Bells
If you're looking for a more traditional bicycle bell, there may be no better choice than the Spurcycle Compact Bell. This bell is renowned for its clear, loud tone that persists for several seconds after you ring it. And with a bit of finesse on the hammer, you can make it as quiet or as loud as you'd like.
The compact version is easier to fit on a crowded handlebar and is less likely to get in your way. Note, however, that it's only compatible with 22.2mm handlebars (the non-compact version fits a wider variety).
Price: $39.00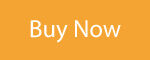 The Timber Mountain Bike Bell clapper (the small metal part that hits the bell and makes a sound) can be secured by a thumb lever. When it's secured, it's silent. When you let it loose, the motion of the bike moves the clapper so it strikes the bell. It's an ingenious design that can be silenced when you're moving at low speeds, but will let people know you're coming when it's time to open up the throttle. This is a super cool mountain bike, unlike most others on the market.
The Timber bell comes in a quick-release (pictured above) and a bolt-on version, and neither requires that you remove your grips.
Price: $24.95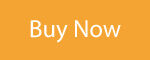 The original King of Ding was built to make noise on rough trails — but the new design and horizontal striker keep things quiet when you aren't using it. The brass construction gives it a distinctive sound that you won't get with other material. It's a great looking mtb bell.
Some people find the Portland Design Works King of Ding II to be difficult to position correctly, but many praise its clear sound. If you're on a featherweight XC bike, you might not like the large, solidly built mountain hardware. But if you're looking for a well-built bike bell that will put up with the rigors of mountain biking, this is a good choice.
Price: $22.00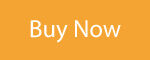 The original Oi was a beautiful bell, but had some problems — mostly that it was quiet. The Luxe version brings a new design with a stronger striker, as well as more metal in the construction. It'll last longer, should work more effectively to let people know you're coming down the trail, and still looks amazingly good.
The biggest benefit of the KONG Oi Luxe bike bell is that it's a very low-profile bell. Its a really cool bike bell. It doesn't stick up off of your bars very much, and there's almost no risk of getting it caught on a tree or in a bush. You pay for that with less volume, but if you often ride in quiet forests, it might be enough.
Price: $39.00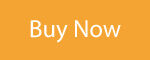 Yes, I realize the Orp Smart Horn technically isn't a bicycle bell. It's an electronic, digital horn. But it serves the same purpose. The biggest benefit of this horn is that it has two modes: a 75-decibel "friendly" mode and a 96-decibel aggressive mode. The friendly mode sounds like a bell, while the more aggressive mode is buzzer-like. The horn also includes a light and an anti-bear mode.
Both modes are quite attention-grabbing, if somewhat annoying (though I suppose that's the idea of the louder option). Even on a loud path or in traffic, you'll get people's attention. Whether it's worth listening to this thing yourself is up to you!
Price: $50.00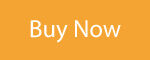 Related Articles:
Compare Prices:
Spurcycle Compact Bell