If you're an adventure junkie looking to power through trails without breaking a sweat, you're in the right place. We know how frustrating riding a bike that can't keep up with your adrenaline-packed excursions is.
That's why we've sifted through the best trail bikes to bring you a collection of the most reliable, durable, and high-performance machines to take on any terrain.
Whether you're a beginner or a seasoned rider, our roundup of trail bikes has got you covered. Sit back, relax, and discover your next trail-crushing companion.
Best Mountain Bikes
The Stumpjumper EVO LTD boasts a FACT 11m carbon frame that's super light and incredibly strong. It's like the perfect balance between agility and toughness. So when cruising through those gnarly terrains, this frame will have your back, keeping you steady and in control.
Now, let's get into the nitty-gritty of the suspension. Specialized went all out on this one. They've equipped the Stumpjumper EVO LTD with the RockShox Super Deluxe Ultimate shock and the RockShox Lyrik Ultimate suspension fork. What does that mean for you? It means buttery smooth rides and insane traction. Those bumps and vibrations? Yeah, they're going to be history with this setup.
Shifting gears is a breeze with the SRAM GX Eagle AXS 12-speed drivetrain. It's like magic – smooth, precise, and effortless. And guess what? No more messy cables cluttering up your ride.
Specialized has ditched the old-school stuff and opted for a sleek, cable-free setup. Let's not forget about the OneUp V2 dropper seat post. With a quick lever flick, you can adjust your saddle height on the fly.
Safety is key when ripping down those trails; the Stumpjumper EVO LTD has your back. The SRAM Code RS 4-piston disc brakes are like having an emergency brake on steroids. They're super responsive and offer precise control, so you can confidently take any turn or descent.
Price: $6,300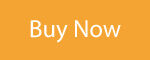 The Ibis Ripmo AF, crafted from sturdy yet lightweight aluminum, offers strength and durability without tacking on unwanted heft. It can effortlessly navigate through the most challenging terrains due to its tough build. And what's impressive? The bike frame weighs 8.25 lbs for size M with Marzocchi Air, rendering it one of the lightest trail bikes available.
Moreover, the Ibis Ripmo AF rolls on 29″ wheels, enabling it to conquer all kinds of terrain with relative ease. You can even fit it with up to 2.6″ tires for those who are adventurous enough to explore loose or rocky paths. Rest assured, these tires provide excellent traction and prevent you from getting stuck mid-ride.
Regarding suspension travel, this Ibis MTB features 160mm at the front and 147mm at the back, perfect for handling technical descents. Whether you face bumps, jumps, or drops on your journey, this level of suspension travel can manage it all. Plus, the shock specs stand at 210 x 55mm, meaning you can take on various challenges without compromising your comfort or the bike's integrity.
The Ripmo AF also shines when tackling steep ascents. Its forward-leaning geometry is designed to keep you steady and balanced while climbing. This feature enhances stability and ease for riders traversing hilly, rugged terrains.
You'll also love its agility. This bike is a dream for riders who enjoy speeding through trails, thanks to its ease of maneuverability. You can swiftly change direction and make tight turns, offering enhanced control over your ride. Moreover, the Ripmo AF's top-notch suspension system ensures optimal damping and control even when rumbling over rough terrain.
Price: $3,599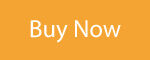 The Trek Fuel EX 8 Gen 6 is an incredible bike choice that combines durability and lightweight performance. Its aluminum frame provides a sturdy yet lightweight foundation, perfect for tackling off-road adventures. With its full suspension capabilities, this bike is designed to easily handle even the toughest terrain.
One of the standout features of the Trek Fuel EX 8 Gen 6 is its Fox Rhythm Float 36 fork. This fork is equipped with a GRIP damper, allowing you to fine-tune the compression and rebound settings to suit your riding preferences. Its impressive sensitivity ensures a smooth and controlled ride, enabling you to confidently navigate through technical trails.
The drivetrain of the Trek Fuel EX 8 Gen 6 is equally impressive. With a 1×12 setup that combines Deore and XT components, you can expect seamless and responsive shifting, even when faced with muddy or challenging conditions. This ensures a reliable and efficient biking experience on all types of terrain.
When it comes to wheels, you can choose between 27.5-inch or 29-inch aluminum wheels for the Trek Fuel EX 8 Gen 6. Both options provide excellent traction and stability, especially when traversing rocky paths. Additionally, these wheels are tubeless-compatible, reducing the risk of punctures and making the inflation process much more convenient.
The Dropper seat post is another important feature of this bike. This allows you to effortlessly adjust the seat height without the need to dismount from the bike. Whether tackling steep descents or technical climbs, this feature is incredibly useful in maintaining control and comfort throughout your ride.
Price: $4,299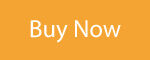 The Giant Trance X 29 1 boasts full suspension with 135mm of rear travel and 150mm of front travel. This bike will keep you stable and comfortable whether flying down rocky terrain or climbing steep climbs. The suspension is also adjustable, allowing you to fine-tune your ride to your preferences.
Made from lightweight aluminum, the Giant Trance X 29 1 is durable and nimble. It's designed to handle the rigors of intense trail riding without bogging you down with unnecessary weight. The frame includes advanced tech such as an adjustable geometry system, allowing riders to alter the bike's headtube angle and bottom bracket height.
One of the standout features of this trail bike is the Fox Performance Float 36 fork. This highly responsive fork offers incredible balance, ideal for riders tackling tough terrain and technical sections. The fork also features a unique GRIP2 damper system that provides superior damping control and a reliable lockout mechanism.
The Giant Trance X 29 1 is powered by a 1×12 drivetrain, using Shimano SLX and Deore components that offer smooth shifting and reliable performance. Also, this trail bike's hydraulic disc brakes provide unmatched stopping power and control.
The Giant Trance X 29 1 has impressive components, such as a dropper seatpost and 29″ aluminum wheels. The dropper seatpost allows you to adjust your saddle height on-the-fly, so you can quickly adapt to changing terrain. The wheels are lightweight and roll easily, giving you maximum control and power transfer as you shred down the trails.
Price: $3,599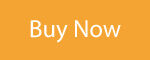 The Santa Cruz Hightower 3 boasts many standout features, one of the most noteworthy being its VPP suspension system. This high-performance system is designed to deliver excellent grip and control, even when tackling highly technical trails. Its superior comfort level also makes the Hightower 3 ideal for lengthy rides or spending the entire day adventuring on the mountainside.
Front derailleur compatibility is intentionally left out of the Hightower 3's design. Santa Cruz chose to simplify the bike's layout by not including a front derailleur, resulting in a sleeker, more streamlined design. This decision affords greater clearance and improved maneuverability when on the trails, creating a more enjoyable ride.
The Hightower 3 incorporates an integrated headset (IS41/52) and a specially designed headtube to ensure stability and security, even at high speeds. Moreover, the design of the headtube provides a comfortable and relaxed riding position, an essential feature for those long rides or when navigating challenging trails.
The seat post and clamp in the Hightower 3 are notable features too. Sporting a 31.6mm seat post and a 36.4mm seat clamp, these additions boost the bike's stability and comfort. The adjustable height of the seat post accommodates riders of varying sizes with ease.
Hightower 3 features a 55mm stroke and compatibility with 150-160mm suspension forks, further enhancing its prowess on technical terrain.
Price: $4,799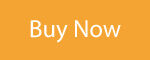 The Canyon Spectral 125 bike is a marvel in its own right, and one of its most captivating features is the FOX 36 Factory GRIP2 140mm fork. This component enhances the bike's performance and ensures unmatched control when navigating rough terrains and challenging trail sections.
Next, the FOX FLOAT X Factory 125mm rear shock further elevates the riding experience on the Canyon Spectral 125. As a high-end shock absorber, it significantly boosts the bike's traction and handling on rugged terrain. This feature lets you tackle any trail obstacles with unwavering confidence, safe in knowing that your bike is more than equipped for the task.
Moreover, the Canyon Spectral 125 boasts an SRAM GX AXS Eagle 1×12 drivetrain that provides flawless and accurate gear shifting. This is handy, especially when ascending steep hills or dealing with unexpected trail hitches.
Furthermore, the Canyon Spectral 125 is fitted with SRAM CODE RSC 200/180mm brakes, a feature that gives the bike impressive stopping power. This is crucial when navigating steep downhills or the more demanding trail sections.
Price: $4,199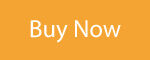 The Yeti SB130 is a tried and true force to be reckoned with. Crafted from C Series carbon fiber, it boasts a robust, long-lasting, and lightweight frame, offering perfect equilibrium, effortless handling, and safety. This bike's frame masterfully dampens undesirable vibrations while its nimbleness allows precise navigation through challenging corners.
Sporting a 29″ wheel size, the Yeti SB130 ensures superior rolling efficiency and grip. Its uniquely tapered head tube, with a diameter of 1.125″ at the top and 1.5″ at the bottom, significantly boosts steering accuracy. The bike is outfitted with a FOX FLOAT 36 performance fork that yields 150mm of travel. However, you can upgrade to the FOX FLOAT 36 Factory if you crave a more polished performance.
The rear travel of the Yeti SB130 measures 130mm, utilizing a custom-tuned FOX FLOAT DPX2 Performance shock with dimensions of 210mm x 52.5mm. For those seeking a softer ride and superior impact absorption on rough terrains, an upgrade to the FOX FLOAT DPX2 Factory is available. These features make the Yeti SB130 well-suited for any trail you may encounter, be it rocky, root-ridden, or technical.
The stopping power of the Yeti SB130 is simply remarkable, thanks to its SRAM G2 R brakes paired with SRAM CenterLine rotors measuring 200mm at the front and 180mm at the rear. This provides dependable braking even during steep descents or abrupt stops.
The 780mm wide Race Face Aeffect R handlebar and 50mm long Race Face Ride stem with a 35mm clamp diameter provide excellent control and stability during high-speed downhill rides.
Price: $6,200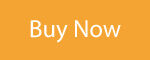 The Kona Process 134 is a marvel of engineering, featuring a lightweight and durable 6061 butted aluminum frame. This rugged frame is built to tackle the toughest trails yet remains light enough for a comfortable ride. One of its standout features is the 134mm travel suspension, a design aspect that effortlessly absorbs obstacles and bumps, ensuring a smooth journey.
Equipped with a carefully designed geometry, the Kona Process 134 offers a comfortable riding position, making it a pleasure to ride regardless of the distance. A RockShox Pike Select fork is at the forefront of its suspension system, delivering up to 140mm of travel. This is perfectly paired with a RockShox Deluxe Ultimate rear shock, resulting in a supremely smooth ride that'll leave you craving more.
Moving on to its drivetrain and brakes – the Kona Process 134 sports an SRAM NX Eagle drivetrain. This feature offers various gear ratios, empowering riders to overcome any terrain, whether a steep ascent or a challenging descent. The bike is equipped with SRAM G2 RS brakes to ensure safety at all speeds. These high-quality brakes, in combination with the 200/180mm rotors, ensure optimal stopping power and control, even at high speeds.
The Kona Process 134 is outfitted with a 780mm Kona XC/BC handlebar for superior handling and control. Its 35mm clamp size enhances the bike's rigidity, leading to a responsive ride. The Kona Key Grip, the bike's grips, provide exceptional traction even when your hands get sweaty – a thoughtful detail for comfort and control.
Finally, the Kona Process 134 wheels and tires are just as impressive. It showcases lightweight WTB KOM Light i30 rims perfectly complemented by the Maxxis Minion DHF/DHR II tires. These tires ensure excellent traction and control, even on loose terrain. Moreover, these tires are tubeless-ready, allowing riders to achieve a perfect seal and maintain lower tire pressures for enhanced grip.
Price: $4,199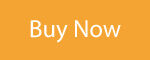 Imagine you're biking on a steep, tricky trail – the bike's geometry can be adjusted to its slackest angle and longest wheelbase to enhance stability and control. Conversely, the bike's geometry can be adjusted to a sharper angle and shorter wheelbase for better cornering and agility when the trail has multiple switchbacks and narrow curves. This high degree of adaptability makes the Instinct Alloy 10 a perfect choice for a biker who enjoys diverse terrains.
Secondly, the Shimano Deore 11-speed drivetrain on the Rocky Mountain Instinct Alloy 10 ensures a seamless and efficient gear-shifting experience. The Deore set is known for its durability, affordability, and performance, making it an excellent choice for budget-conscious bikers. With its broad range of gears, the Instinct Alloy 10 tackles climb brilliantly and manage steep slopes effortlessly. What's more, maintaining the drivetrain is a breeze, demanding only infrequent tweaks and cleaning now and then.
As for safety, the Instinct Alloy 10 protects you well with its Tektro HD-M275 hydraulic disc brakes. These brakes promise dependable and steady stopping power, even on the steepest of descents. The 180mm brake rotors ensure a quick and smooth halt, mitigating possible accidents. The brake system is also highly responsive, enabling the rider to adjust the stopping power based on the trail conditions.
Rocky Mountain TR30 Tubeless Rims and the WTB Ranger Comp tires offer excellent traction and stability on any terrain. The TR30 rims, while lightweight, are incredibly sturdy and can easily endure rugged rocky terrains. They make for an unbeatable pair, coupled with tires that feature a tread pattern designed for superior grip on loose gravel, muddy terrains, and hard-packed dirt. The tires also come in multiple sizes, enabling riders to select the perfect width for their riding style and preferences.
Rocky Mountain Toonie Dropper Post is another feature that makes Instinct Alloy 10 stand out. This feature enables on-the-go saddle height adjustments simply with the push of a lever.
Price: $2,899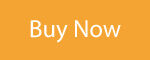 The REI Co-op Cycles DRT 3.3 flaunts a 6061 aluminum frame that's light as a feather yet resilient, ideal for enduring the demands of trail riding. Its design has been meticulously crafted to not just provide comfort, but also to enhance riding efficiency.
It's noteworthy for accommodating large tires, ensuring excellent ground clearance and additional stability when tackling challenging terrains. This bike is a dream come true for riders seeking the thrill of smooth downhill rides and the power for efficient climbing.
Talking about the suspension, the REI DRT 3.3 changes the game with its full suspension setup. It features a RockShox Revelation Motion Control RC fork with 130mm travel, skillfully designed to cushion shocks and minimize fatigue during extensive rides. At the rear, the RockShox Deluxe Select+ suspension offers 120mm of travel, making it perfectly tailored for managing technical descents and rough trail portions.
The drivetrain of the Co-op Cycles DRT 3.3 is another highlight. Armed with a Shimano SLX 12-speed drivetrain, it provides riders with a versatile gear range to conquer steep inclines and rapid descents. A 32T crankset and 10-51T rear cogs ensure smooth gear changes and let riders find their optimal pedaling rhythm. Shimano also provides hydraulic disc brakes, guaranteeing reliable and sharp braking performance, regardless of the weather.
The bike comes fitted with 29-inch Maxxis Minion DHR II tires, renowned for their superior traction and cornering ability. In harmony with the full suspension system, these tires guarantee a smooth and controlled ride, even on the roughest terrains.
The Co-op Cycles DRT 3.3 showcases a balanced geometry that enables riders to handle technical terrains with control and stability while retaining comfort for long-day rides. The slack head tube angle, a 435mm chainstay length, and a shorter stem establish this bike as a genuine all-arounder.
Price: $3,299