We've picked out the best mountain bike shoes that will keep you solidly connected to your bike through thick and thin. These mtb shoes are some of the best out there. And with the variety of terrain types, prices, and styles, you're sure to find a shoe that fits your budget and riding style whether you run flat peddles to clipless mountain bike shoes.
Best Mountain Bike Shoes
If there's a perfect flat-pedal shoe out there, it might be this one. It checks all the boxes: grippy, strong, affordable, and tough enough to put up with several seasons of riding.
Suede and mesh keep the upper breathable, though this will still be a hotter shoe than something like the Terraduro or Trail Cross SL. But if you're riding downhill, enduro, or freeride, that's probably not much of a concern.
The Five Ten Freerider Shoes are like the entry-level hardtail of the MTB shoe world. It's solid, affordable, and will do anything you ask of it  One of the best mtb shoes for flat pedals.
Price: $100.00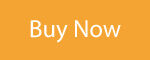 This shoe is almost always on "best mountain bike shoe" lists, and for good reason. Giro calls it an all-mountain/enduro shoe, but it works for everything from spin class to cross-country epics to bikepacking to downhill.
Why are the Giro Terraduro MTB Shoes so versatile? Because these Giro mountain biking shoes draws from so many disciplines. It has a cross-country-like stiff sole with a decent amount of arch support. It has toe protection ready for descending. It has enough grippy tread for hiking your bike up whatever you come across.
If you take part in every mountain bike discipline—or at least want shoes that will let you—the Terraduros are one of the best clipless mountain bike shoes of all time.
Price: $110.00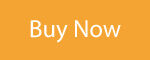 A mountain bike shoe from adidas? Better get used to it. Since adidas bought Five Ten, they've gotten into the MTB game and they're not messing around.
The adidas Terrex Trail Cross Mountain Bike Shoes are a flat-pedal shoe with a full Stealth rubber sole (if that sounds familiar, it's because Five Ten has been using Stealth rubber for years). It laces up like a running shoe but has enough protection to keep your feet safe when you're shredding trails. It even has a lace bungee to keep those laces from getting stuck in your gears.
And don't forget that they adidas Terres Trail Shoes are really, really good looking.
Price: $130.00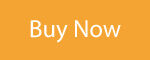 Specialized has all kinds of trademarked technology in this shoe. "Landing Strip cleat pocket." "Stiff Lollipop composite plate." "SlipNot rubber sole." What does it all mean?
In the end, it means one thing: a bomber all-around MTB shoe. There's nothing here that stands out as super special. But everything is done well. The dual-Boa closure keeps your foot super secure, the sole is good for both clipped-in riding and clipped-out walking. The extra-long cleat interface gives you more setup options, too.
There's a whole lot of jargon in the Specialized 2fo Cliplite MTB Shoes. But underneath all of it, you have a shoe that'll work well for cross-country, trail, enduro, downhill, cruising . . . anything you can do with your mountain bike.
Price: $180.00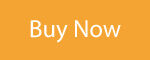 Not many mountain bike shoe manufacturers give a ton of thought to how well the tread works when their shoes are used to hike. But ION is different. You may not have heard of them, but they're absolutely on their way up.
Built for heavy trail and enduro riding, the Ion Rascal Shoes have a serious tread pattern that'll keep you stable whether you're on the pedals or off. And it has some really cool technology on top of that tread. For example, ION has minimized longitudinal flex while maximizing lateral flex to make pedaling as efficient and comfortable as possible.
Everything on this shoe is made to put up with some serious abuse (and help you put up with it, too).
Price: $150.00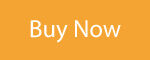 If ION kept hiking in mind when they built the Rascal, Sidi went another step with the SD15. They built it to excel on the ground. It seems a little weird for a bike shoe, but it works.
Obviously the big draw to the SD15 is the sole. It's massive. It has huge lugs for mega traction. The upper is stiff enough to keep your foot in place when you're slogging up a muddy hill or getting your bike ready in the morning.
If you want a shoe that's as useful off the bike as it is on, the SD15 Shoes can't be beat.
Price: $200.00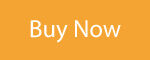 Greg Minaar is one of the biggest names in downhill mountain bike racing. So when he works with a company like FiveTen to design a shoe, you know it's going to be awesome. Five Ten Mountain Bike Shoes are the shoes pros and just about everyone else turns too these days.
If you're familiar with Five Ten's Kestrel, this shoe will look familiar. It has the same lace-up closure combined with a hook-and-loop strap to keep things tight around your ankle. The Five Ten Hellcat Pro Mtb Shoes offer the same Stealth rubber sole with room for SPD cleats. So what's different?
Protection. This is a burly shoe made for downhill and enduro riding. The impact-resistant toe box keeps your toes safe, and the three-quarter-length TPU shank dampens vibrations. If you ride hard, this shoe will be right there with you.
Price: $180.00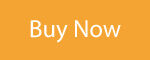 Bont Vaypor XC
Yes, you read that right. This is a $340 mountain bike shoe. You could buy a bike for that price. What do you get for $340? Speed.
This is a cross-country race shoe and doesn't pretend to be anything else. It's ultra-light, ultra-stiff, and has a 4.4mm stack height (so you're basically putting your foot directly on the pedal). It even has a thermo-moldable chassis for a custom fit. All of that in 385 grams.
So yeah, the Bont Vaypor XC Shoes are essentially pro-level racing shoes. And if you're racing cross-country, you'll be hard-pressed to find a better option.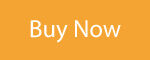 Compare Prices:
Best MTB Shoes