There are few pieces of cycling equipment more crucial to the total ride experience than shoes. This is because shoes transfer the power input of the rider to the forward motion of the bike in equal measure to the cranks or the chain. And, more importantly, if your feet hurt from improperly fitted shoes you can't pedal the bike, and so your ride will stop prematurely.
Spending time getting the right shoes is therefore really important. You should consider the unique shape of your feet, and how they match the design nuances of the shoes, the discipline focus of the shoes (downhill, XC or gravel/cyclocross), the functionality and durability of the shoes, and finally that most subjective of criteria, style.
Keeping in mind these factors, here are our picks for the top MTB shoes of 2023.
Best Mountain Bike Shoes
Giro started out as a helmet manufacturer, but they've addressed the other extremities of the rider's body by producing some really stylish and innovative footwear. The Ventana shoes are made for all-day epic trail rides, and with a one-piece Synchwire upper with rubber-reinforced toe cap and heel, an injected nylon outsole plate for efficient power transfer and a molded rubber high-traction lugged outsole, they have the chops for miles of singletrack and the inevitable hike-a-bike sections that come about.
A Boa micro adjust system allows the rider to fine tune her fit as the trail conditions dictate and the two-bolt cleat compatibility allows the shoes to be used with nearly all off-road clipless pedals in the market. Finally, the understated colors and upper design will keep you looking good at the brewery or coffee shop.
Price: $180.00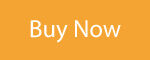 The Freerider Pros are great all-around shoes for flat-pedal riding, and they feature durable synthetic uppers and a thick and grippy Stealth S1 rubber sole for maximum power transfer. The Freerider Pros are remarkable for their versatility, and they will suit riders ranging from enduro riders to pump track warriors.
The traditional lace closures make the shoes an excellent choice for those with wider feet, and keeping them looking cool both on and off the bike. Finally, their mid-range price of $160 MSRP make them an excellent value for such a versatile shoe.
Price: $160.00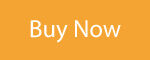 The Etnies Camber Cranks have one of the coolest product names out there and the stylish looks to back it up. Another shoe built for flat-pedal uses, the Camber Cranks feature grippy Michelin rubber soles with toe and heel lugged grip patterns. A Pro foam 1 insole and STI Evolution Foam midsole make the Camber Cranks comfy for all-day pedal adventures without taking away from efficient power transfer, and durable nubuck leather uppers keep the shoes impervious to all sorts of trailside obstacles.
The Camber Cranks are available in a wide range of sizes from 5 to 14, and include a number of well-considered details, like tongue gussets and a pocket to shroud the exposed tied laces.
Price: $140.00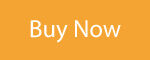 Endura is a British brand, and so one would assume the MT500s are impervious to all kinds of wet and muddy trail conditions such as those found in its home nation. That's a fair assumption, and it's borne out by the MT500s durable and lightweight uppers, made from PU (polyurethane) synthetic leather, with perforated panels to improve ventilation.The hydrophobic material is easy to wipe clean, so muddy and wet rides won't end in waterlogged misery.
The soles are both grippy and durable, composed of Endura's proprietary StickyFoot material, whose origin is vaguely described as a "combination of many different materials." Whatever the soles' provenance, their stiffness allows for efficient power transfer without being uncomfortable. For a shoe that otherwise expertly tackles a lot of adverse weather or trail conditions though, we'd like to see a cover for the lace closures to more completely keep out water.
Price: $149.99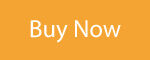 The Chrome Southside 3.0s are cost-effective multi-purpose shoes. They feature durable, hydrophobic uppers, lace closures and the ability to mount recessed cleats for clipless pedals. The Southside 3.0s do everything competently, while maybe not being a standout in any one area. Perhaps their biggest asset is hidden in their name: the Southside 3.0 Sneakers look like something you'd wear to the basketball court or to the classroom rather than on a bike ride.
For this reason, their stealth quality makes them an excellent choice for commuters or messengers who will wear the shoes for longer than the daily ride's duration.
Price: $80.00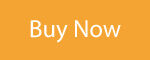 Sole thickness trends wax and wane. The minimalist soles popular in running circles a few years ago have been replaced by the chunky, almost overbuilt soles now popular for trail running shoes. The Tallac shoes from Ride Concepts follow the current trend, and with their rugged soles, it looks like you could reach the trail summit either with or without your bike. It's an appropriate application for these shoes built for all-day backroad adventures, described by Nevada-based Ride Concepts as "a trail flat shoe that's designed to outlast the biggest epics."
In addition to their thicker soles, the Tallacs feature durable and stitch free Cordura nylon uppers and a hexagonal tread pattern on the soles. This high-performance and durable package is complemented by Ride Concepts' foam insoles, created from their D3O High Impact Zone Technology material, touted to reduce fatigue and increase comfort.
Price: $160.00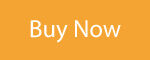 The Kestrel Boas from Five Ten are XC performance shoes, built to slay the trails as quickly as possible. That's a bit surprising, given Five Ten's DNA in the gravity and enduro arenas, but Strava-addicted riders who measure rides in hours and seconds will appreciate the Kestrel Boa's focus on power transfer to the pedals. Among the most lightweight and well-ventilated shoes on the market, the 400g Kestrel Boas feature the dial-based Boa fit system that allows micro adjustments on the fly.
The closures also include hook-and-loop straps that support the shoe's durable synthetic uppers with seamless overlays. But despite their high-performance ethos, the Five Ten Kestrel Boas also feature sustainable fabrication: the Stealth Marathon rubber outsoles contain a minimum of 50% recycled content.
Price: $230.00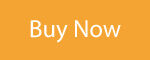 Chances are, if you come from a road cycling background you'll really dig the Giro Sector shoes. Their lightweight, minimalist design makes them a good choice for those off-road pursuits most closely aligned with road cycling, namely gravel and cyclocross. The unique one-piece synchwire uppers have a thermo-bonded exo structure, reinforced toe and heel sections, and reflective heel tabs.
They really need to be seen to be believed, but they are some of the toughest shoes out there, and they dry out quickly without retaining moisture, which makes them a good choice for cyclocross. Their road cycling DNA extends to their infinitely adjustable boa closures, and their eye-catching color scheme options: not exactly earth tones, but important safety considerations if you're sometimes mixing with car traffic.
Price: $240.00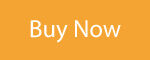 Japanese-American company Pearl iZUMi makes the list with their X-Alp Summit shoes, which look, as their name implies, capable of making the mountaintop either on pedals or on foot. The X-Alp Summits feature a Vibram sole with an aggressive tread pattern that will tenaciously grip either flat pedals or the trail itself.
Their grippiness doesn't come at the expense of comfort, however, and their versatile soles are stiff enough to efficiently transfer power, but also flexible enough to be comfortable while walking. This happy medium between performance and comfort makes the X-Alp Summits excellent shoes for adventure racing or bikepacking,
Price: $150.00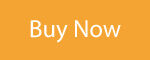 German company Adidas makes our list with their gravel-specific model named, appropriately enough, The Gravel Shoe. Adidas has a long history in the USA selling shoes for basketball, soccer, tennis and running uses, but their cycling shoes are perhaps better known and regarded in Europe. With The Gravel Shoe, Adidas has embraced this American cycling discipline whose fever has spread across the globe. Stylishly designed with extended uppers (Adidas calls them internal socks) that shroud the ankles and protect contamination from dust and other elements.
The Gravel Shoes also have grippy treads where they are needed on the perimeter of the soles. Stiff and durable soles allow for efficient power transfer and fit cleats for a variety of clipless pedals. Best of all, The Gravel shoes feature Adidas' traditional three-stripe accents and come in a stately black upper and white stripe, or light gray upper and black stripe color patterns.
Price: $180.00