Burton's GORE-TEX Mittens were made with one scientific equation in mind: wet hands equal cold hands. Cold hands are dangerous because you can't feel your fingers and your fingers are pretty important. But while these mittens are brilliant thanks to their GORE-TEX shell, they're also stylish and super warm and soft. While your hands are highly important at all times, they get exposed to the elements much more when out crushing the high peaks. And you'll find few mitts that better protect your fingers when there are fewer digits in the temp than on your hands.
Burton Mitten Specs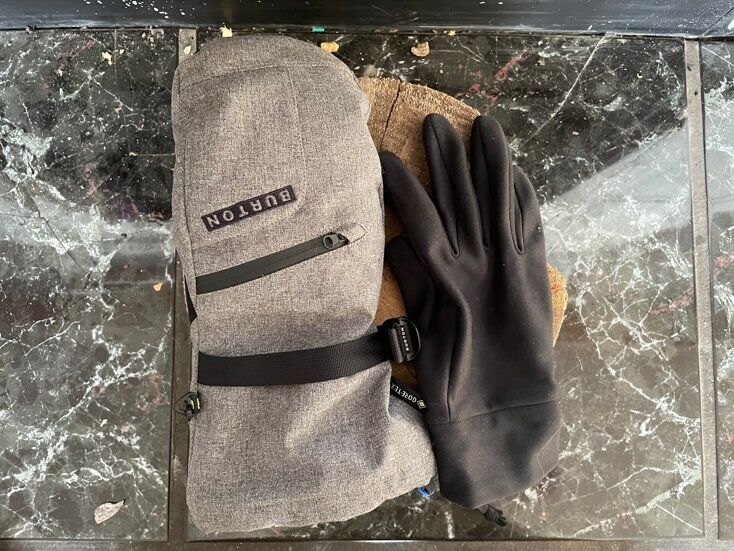 To start with, Burton's GORE-TEX mitts are covered in, well, GORE-TEX. The DRYRIDE 2-layer fabric is highly breathable while GORE Plus Warm tech ensures it's waterproof, windproof and breathable. The Screen Grab Touchgrip PU synthetic palm promises touchscreen control. But if you can't control your iPhone or Android with your glove on, you need to take it off and depend on your Screen Grab liner. It's a great liner glove that comes with the mitt and easily allows for playing with your smartphone.
The adjustable gauntlet with wrist cinch locks around your wrist on these Burton Snowboard Mittens and keeps your hands protected and warm up to your forearm. And there's an ergonomic pre-curved fit with the D-ring and hook. Though the real comfort comes from the brushed microfiber fixed lining and Thermacore insulation, making them super soft on the inside but still warm. Though how warm?
Testing in Cold Temperatures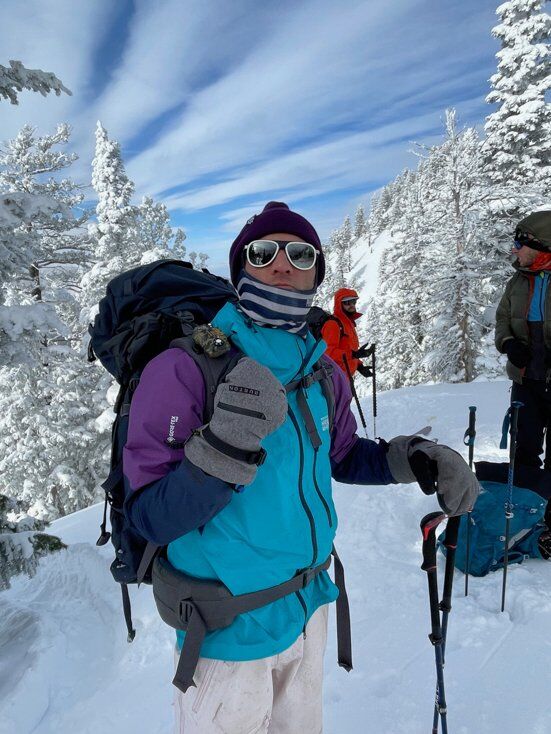 I picked up the Burton GORE-TEX Mittens just before heading up to the Centennials for a hut trip on a couple days of adventures with temps hovering between a few degrees above zero and more than a few below. Normally I'd rock out massive oven-mitt-looking hand coverings around those temps. And I'll admit, these mitts were at about the border of too cold for me. But when I threw a hand warmer into the zip pockets on top, I was able to keep it goin'. They handled slipping through the snow, past trees, over rocks.
Then I took them for some in-bounds laps. It was the same thing – warmer than any gloves, extra locked in on the chairs up but not over-heating for the shreds back down. Again, the GORE-TEX handled the warm, sticky snow, and the frozen fog, and the fierce mountaintop winds. While maybe the temps at times made my hands cold, the wind and wet never did so.
The liner is also rad. Durable enough to barehand it when putting skins and bindings on and off, when grabbing trees while nature calls, or drinking beers in the snow. Also, given how important my pics are to reviewing gear, I need the liners to keep my hands warm while I'm taking pics without the mitt but I need them to also be able to actually take the pics, which is why these smartphone-compatible liners are so epic.
Overall Impression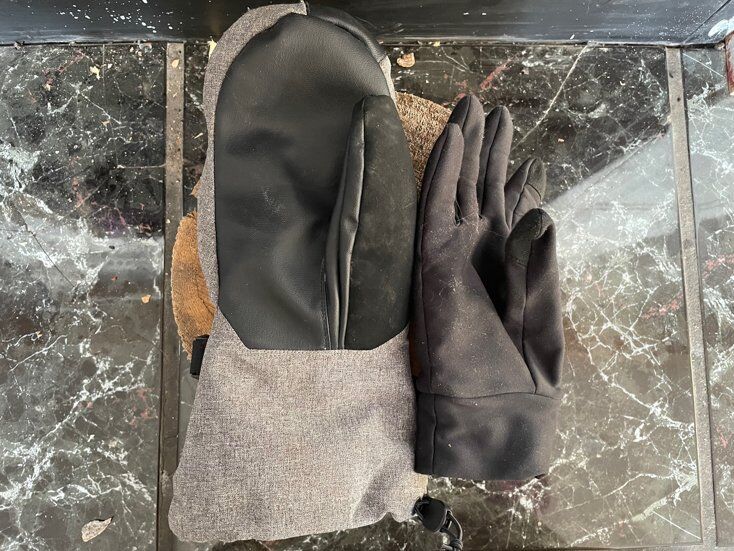 Burton GORE-TEX Mittens: Wind and wet protection with legacy looks. Burton's GORE-TEX Mittens ($79.95) are an epic blend of waterproofness and warmth, with that inimitable clean Burton style. You get two gloves in 1, with sleek liners when you need to be able to use your fingers for all the technicality and a bombproof outer for everything else.
These Burton Snowboarding Mittens have some inner material for warmth and comfort, a little pocket for handwarmers or maybe contraband, and the gauntlet that cinches down to keep in any and all warmth. It's that perfect heavy-duty mitt when a big insulated oven mitt will overheat your hand – a medium for when it's too cold, but just barely.
Related Articles: