Blue skies and glassy water; what SUP dreams are made of. The Itiwit X500 Inflatable Stand Up Paddle Board, SUP for short, was my board of choice for the day. The Itiwit first caught my attention with it's sleek design and elegant color pallet.
Now not all riders are concerned with matching their swimsuit to their paddle board, but it's fair to say Itiwit nailed the aesthetic.
Strengths and Shortcomings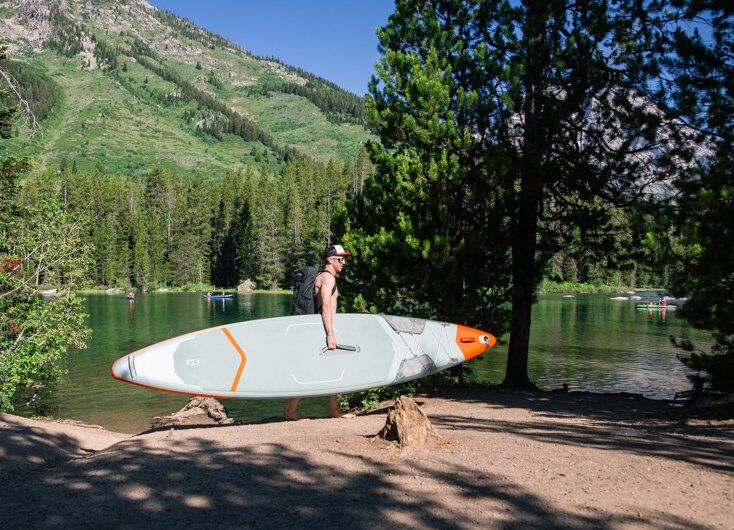 Okay, okay, now to the things that matter. The Itiwit X500 Inflatable Touring SUP measures 13' long, 31" wide, 6" thick and rides almost like it looks. The Itiwit is built to cruise. With the pintail design this thing got up to speed quicker than any of the other SUPs and required much less effort to do so. The Itiwit also felt very sturdy as it gained speed allowing for easy paddling.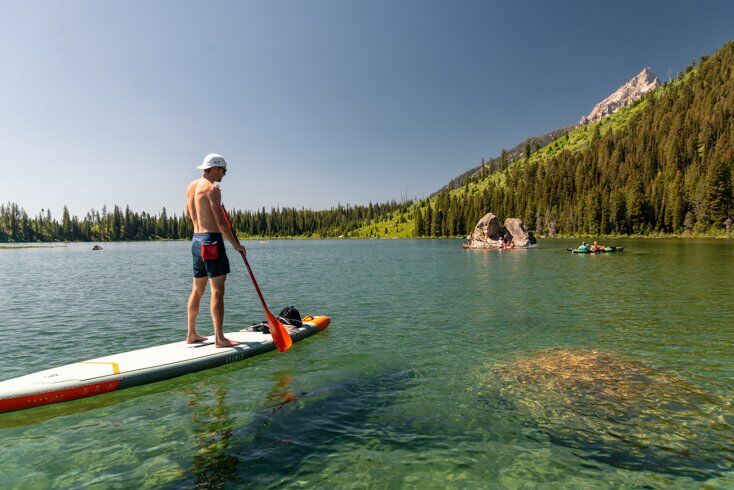 This superpower does come with a slight downside, however. When idling, the Itiwit was not quite as stable as the other boards. Additionally, I noticed the extra couple feet of length – this board was the longest board we tested out – did sacrifice some maneuverability in tight places.
Features
From set up to take down it was obvious that Itiwit paid attention to detail and made sure each feature was taken care of. The X500 comes with a bag that doubles as a backpack making transport a breeze. With the dual action handpump (sold separately) – the Itiwit filled up relatively quick and felt quite firm in the water. The pump was small but powerful making it perfect for someone with limited space.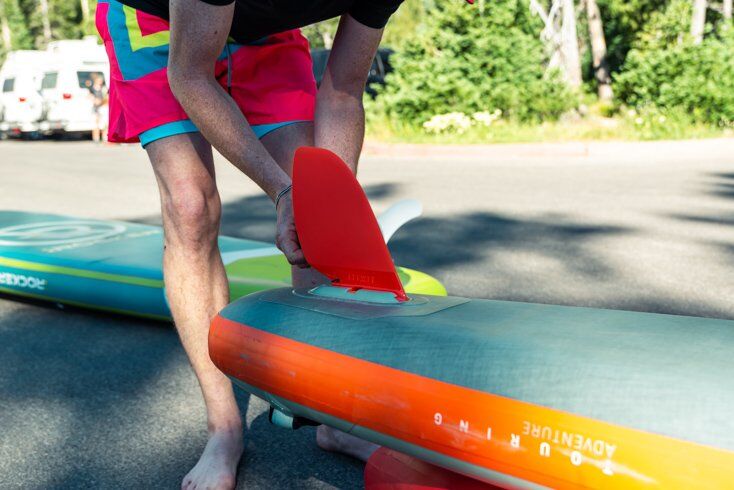 After inflating the board, clipping on the single fin was easy and intuitive. The SUP also has 3 handles; one on either end and one in the middle. This made carrying and loading quite easy.
Once on the water it was time to test out the paddle. The paddle breaks down into 3 pieces for easy transport and is adjustable for a wide range of riders. While I did not notice much difference in functionality amongst the paddles I tested, the Itiwit paddle (sold separately), unsurprisingly, looked the sleekest.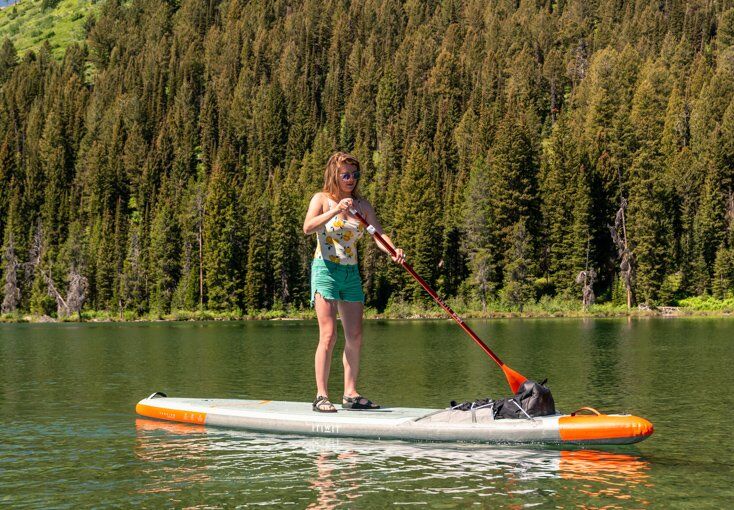 Got stuff? The Itiwit X500 SUP has you covered. While almost all paddle boards nowadays have some sort of bungie system, Itiwit went above and beyond. The front bungie system had wings on either side that were perfect for securing the smaller items that would fall out in traditional systems.
Who's This Board For?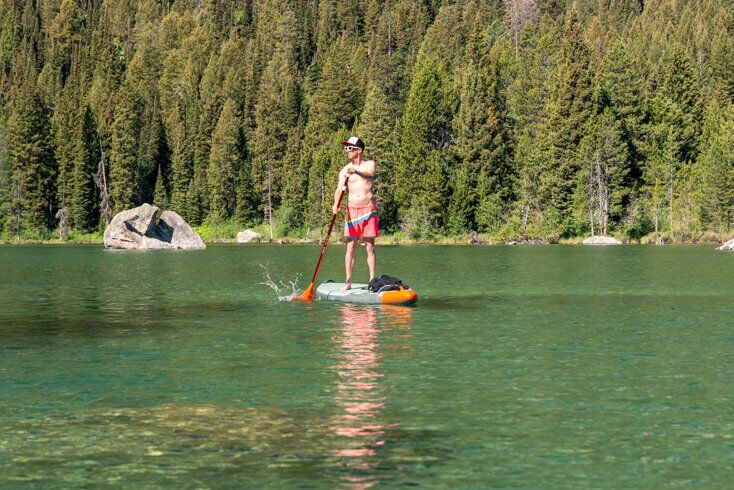 The Itiwit X500 Inflatable Touring SUP 13' is perfect for users that want to go the distance. This board makes paddling feel effortless and is designed with touring in mind. Due to the board's speed capabilities, intermediate and advanced experienced paddlers would benefit most from its sleek and efficient design.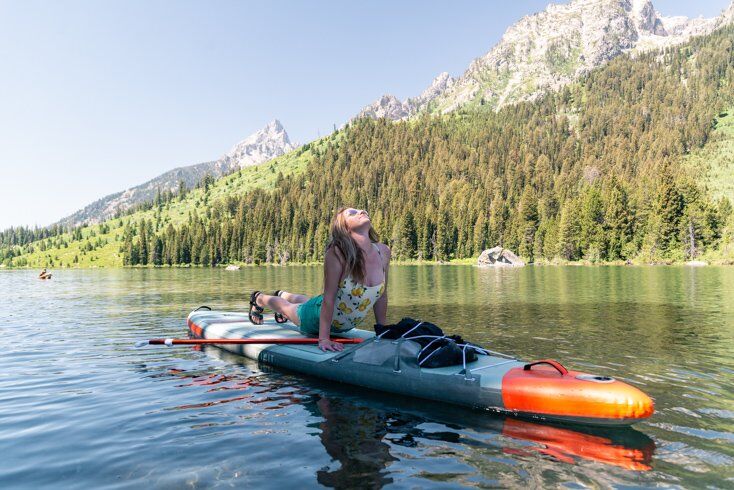 Overall Impression
Itiwit has delivered an outstanding option for an inflatable touring SUP with its X500 SUP. For $628.99, interested parties can purchase a comprehensive package that includes the board, pump and paddles – a worthwhile purchase for those looking for a killer SUP.
Related Articles: