Whatever you do don't judge a book by it's cover or in this case judge this smaller foldable e-bike based on it's size. What's rad about the ENGWE Engine Pro E-Bike is it checks all the boxes. The bike is comfortable to ride, has front and rear shocks, comes with rear rack and is incredibly fast.
Find out what we liked about this bike and what can be improved in our review below.
750W Motor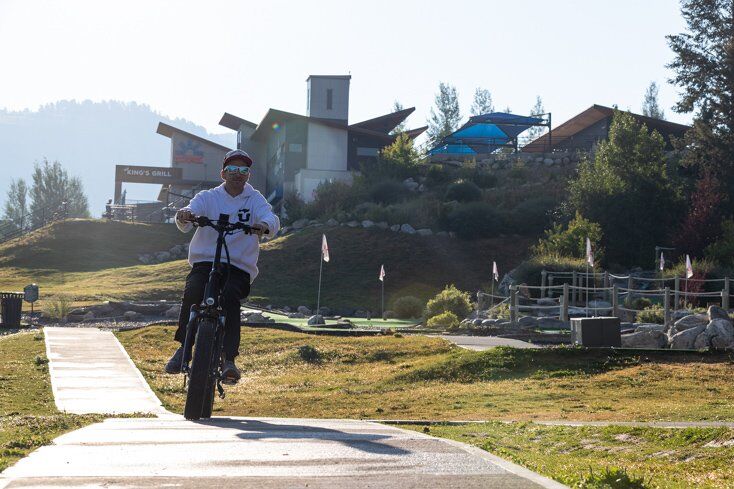 The ENGWE Engine Pro Foldable E-bike is sure zippy. In my test I was able to hit a top speed of 28 mph thanks to the bikes rear hub motor. And the response was instant whether being on the throttle which was my favorite way to ride this bike or even peddling. As soon as you want the motor to go it really takes off, there is no lag engaging this motor.
In this case good things do come in small packages. Although the bike is small, it's not the lightest.
Weight
Coming in at 83 lbs. the ENGWE Engine Pro is a heavier than other folding electric bikes we've tested in the past. In theory you can fold this e-bike up and put it in your trunk or carry up a flight of stairs. But it's an awkward weight to carry folded. So for our test we opted to keep the bike unfolded most of the time which worked great and here's why.
When being stored the ENGWE Engine Pro really doesn't take up too much space. However the best feature about this bikes size and ability to be moved is the brand built a handle directly into the frame of the bike just below the seat. Being able to lift the bike from the middle makes for quick and easy storage and really helps to cut down on back strain moving the bike around.
Tires
The ENGWE Engine Pro 750W is a fat tire foldable e-bike. Only a few years ago I would have laughed at such a thing, however now this foldable e-bike with beefy tires has become one of my all time favorites. For tires this bike connects to the ground via the Chaoyang 20″ x 4″ Big Daddy Tires which excel with their aggressive tread in loose gravel, rocks, mud and most likely snow.
If road conditions look bad, you can have confidence that this bike will handle them with ease.
For riding around on the street the tires worked great too on a mix of asphalt, concrete and pavement. On harder surfaces the ENGWE Engine Pro tires offered great grip allowing you to really lean into turns while maneuvering the bike at higher speeds.
Pedale Assist & Throttle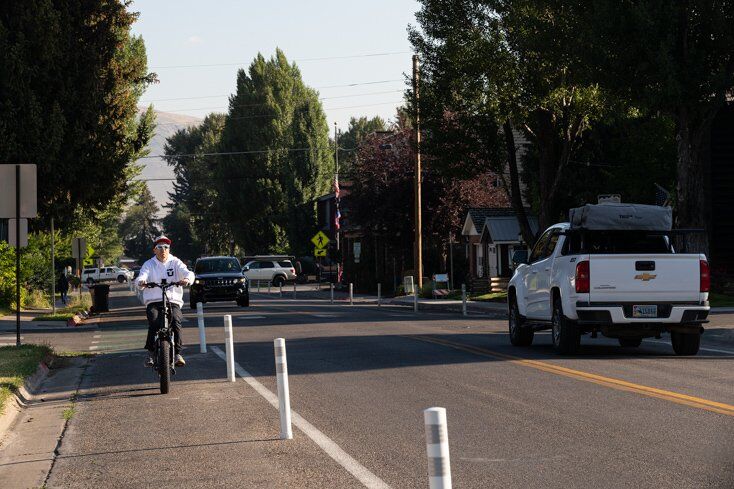 Regardless if your planning to rip around in the city or want a somewhat off road friendly e-bike to romp around on dirt trails the ENGWE Engine Pro offers 5 levels of pedal assist combined with a left hand thumb throttle to help get you there.
Once the bike gets up to speed it even has a cruise control feature which is controlled just below the throttle. Yes you read that correctly, this bike comes with cruise control and the ability to get up to 60 miles on a full charge. Keep in mind your mileage will depending on what level of pedal assist your in, and if your using the throttle or not. And how much your using the cruise control function.
Pedal Assist Level 1, Range of 60 Miles
Throttle Level 1, Range of 31 Miles
Full Suspension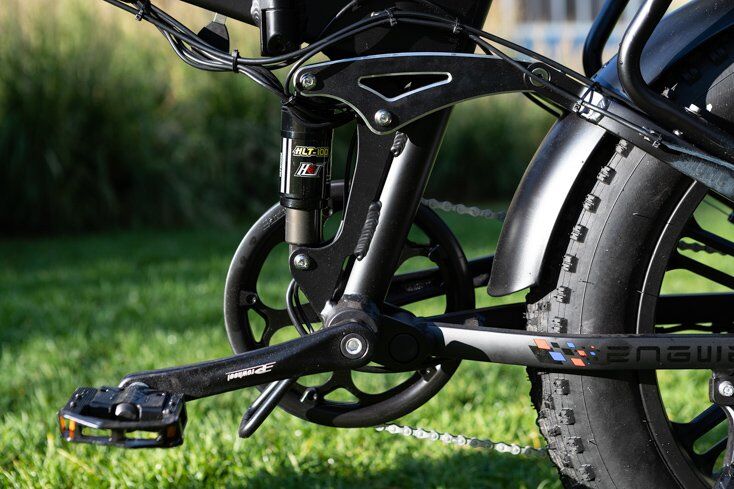 One of the first things you notice when you sit on the ENGWE Engine Pro is the rear shock sinks a bit, this air cushion feeling is something that moving forward should be standard on ALL e-bikes. Electric bicycles have battery powered motors that increase the amount of vibration when compared to what you would feel riding a traditional bicycle at similar speeds.
So for ENGWE to install a rear shock on the Engine Pro E-Bike this stands out big time. The rear shock is great for sitting in the saddle on longer rides and the feels soft when riding over bumps. And the front shock which is adjustable does a great job of absorbing bumps and cracks in the road. Plus it can be locked out for climbing.
The feeling of riding this bike is somewhat floaty, somewhat surfy. It just seems like the ENGWE Engine Pro knows where you want to go and how to get there.
Key Required
The ENGWE Engine Pro E-Bike requires a key to be inserted at all times to use the bike. Although this is for theft deterrent, the location is somewhat of a pain in the ass to get to being located underneath the bike. If you do plan to remove the the key each time you're done riding, so keep in mind it's not the easiest to get back in place without crawling onto your back.
I would instead buy a bike lock, and a good one at that if you live in a city.
At some point the key might get broken off while riding or in transport in the lock or maybe even rattling out. So keep your spare key in a safe place.
It would be great to see this bike made in the future with the ability to turn on off with having to have a key inserted at all times. Aside from the weird key placement, this bike is solid.
LCD Screen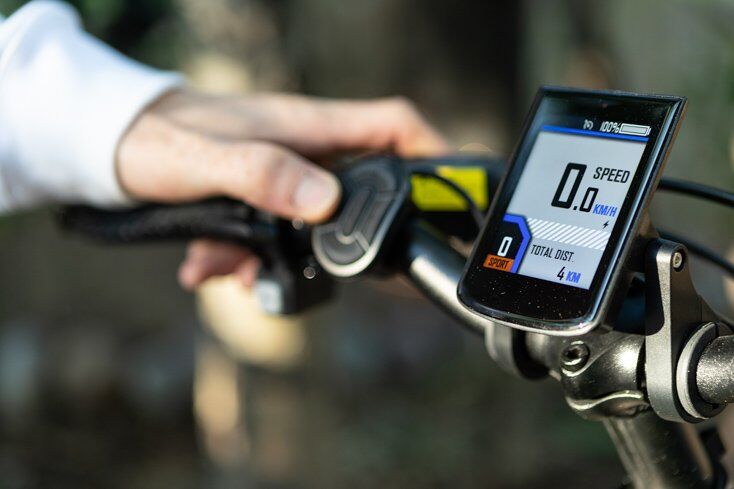 One of the brightest LCD screens for an e-bikes comes on the ENGWE Engine Pro. Your speed, mileage and pedal assist modes are all bright and bold making them easier to read and always available to see regardless of your lighting conditions.
Overall Impression
The ENGWE Engine Pro handles better than most e-bikes, can go 28 mph and has the ability to roll over just about any terrain you can throw in it's place. What more do you need in an e-bike. And honestly I think this ENGWE E-Bike looks pretty darn tough, pretty cool and may start a new trend amongst e-bike enthusiast.
If you are looking for a fun bike to commute to work and want to have a little attitude and fun along the way I can't think of a more perfect folding electric bike to buy than the ENGWE Engine Pro Upgraded US Version ($1,499).
Related Articles: