You've probably never seen an electric bike that looks quite like the Euybike K6 Pro. This new model is an ambitious foldable ebike with full suspension and fat tires. There are tons of additional touches like double-crown fork and winged seat, but has the brand bitten off too much than they can chew? Keep reading this in-depth ebike review to find out if the K6 Pro's unique design is a game-changer or a dealbreaker.
About Euybike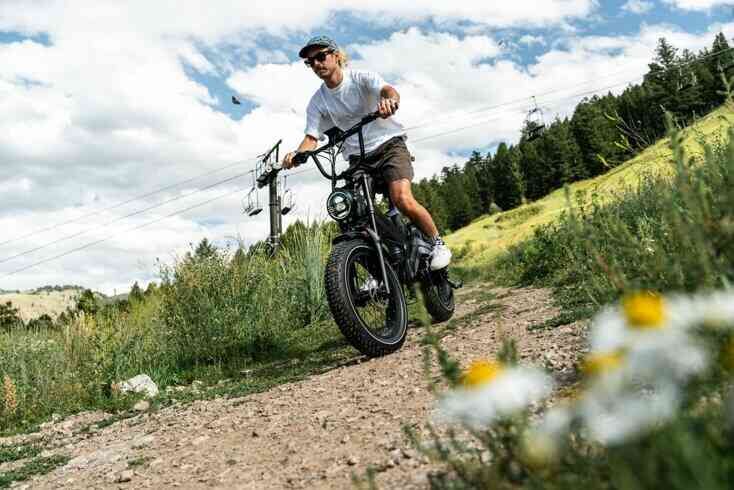 At Mountain Weekly News, we're no stranger to the Euybike name. While we're still a bit unclear on the exact pronunciation of the brand, we've already tested several of their electric bikes. Most recently, we covered the S4 moped-style ebike and the original K6 model.
This K6 Pro ebike is significantly larger than the standard version with a more powerful motor and long-range battery. In general, the brand focuses on fat tire ebikes and almost all of their bikes are designed to be foldable.
Upgraded Components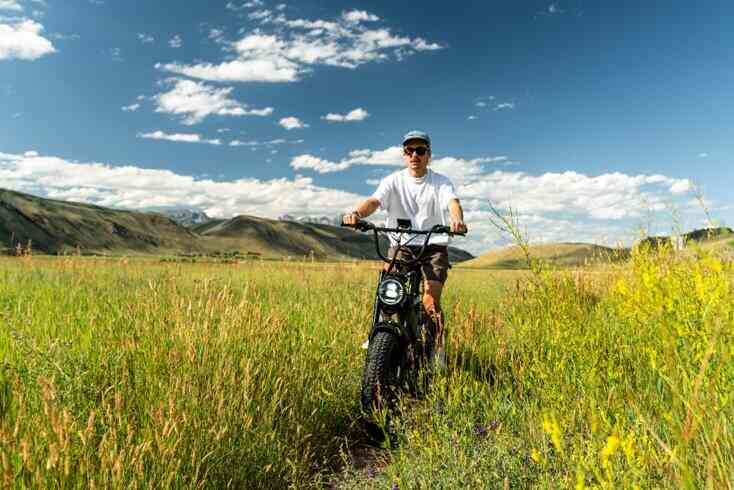 The "Pro" designation is this model's name refers to the upgraded components and long-range battery life compared to its previous generation. The K6 Pro is another one of those do-everything ebikes that's foldable, full suspension and equipped with fat tires— something of a trend that's come out of the entry-level ebike market recently. It's highly debatable whether or not riders actually need so much functionality built into one bike (especially at the expense of weight), but I appreciate that the option is out there.
1000W Motor
Euybike touts the K6 Pro for its long-range capabilities, but I think its impressively powerful motor overshadows the battery life stats. There's a 1000W rear hub motor with a whopping peak output of 1500W and 96.5Nm of torque. That power is impossible to overlook since the ebike leaps off the start line so fast— and potentially too fast.
Euybike says 0 to 15 mph only takes 1.6 seconds, and although I didn't have my stopwatch with me, I don't doubt it.
Speed
There are 5 pedal assist level and a throttle mode that maxed out at 30 mph during testing. However, the lowest pedal assist level consistently accelerated to 16 mph and speeds only went up from there. I often like to cruise at around 10 mph, especially on crowded paths or in stop-and-go traffic. Even more, the trails I was riding on during the testing were legally limited to 15 mph (10 mph is some sections). I had to lightly feather the throttle to use the motor at speeds lower than 10 mph.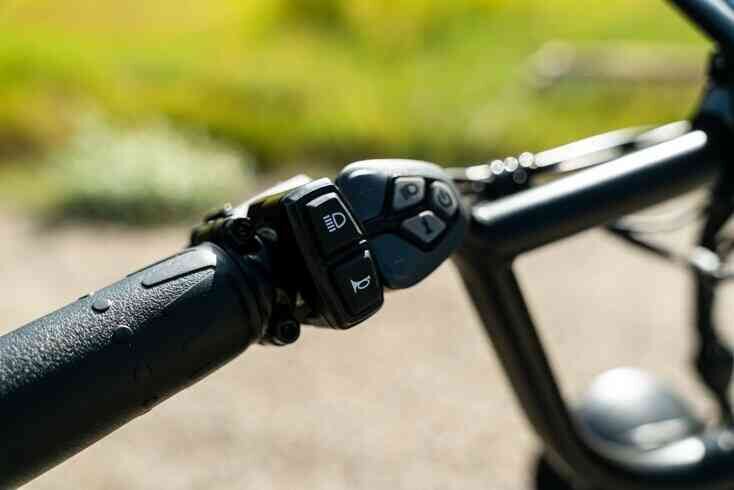 Having such high top speeds is great on wide, open roads, but I didn't love having to focus on reining in the K6 Pro's pace in slower areas. The lurching motor was also decently noisy during acceleration that was noticed by people I was passing on the trial. For the speed demons out there, though, this ebike is one of the fastest one's I've tested and a real blast when you can safely (and legally!) open up that throttle. The huge amount of torque also helps on steep gradients and I was able to climb hilly, rough terrain with ease.
25Ah Battery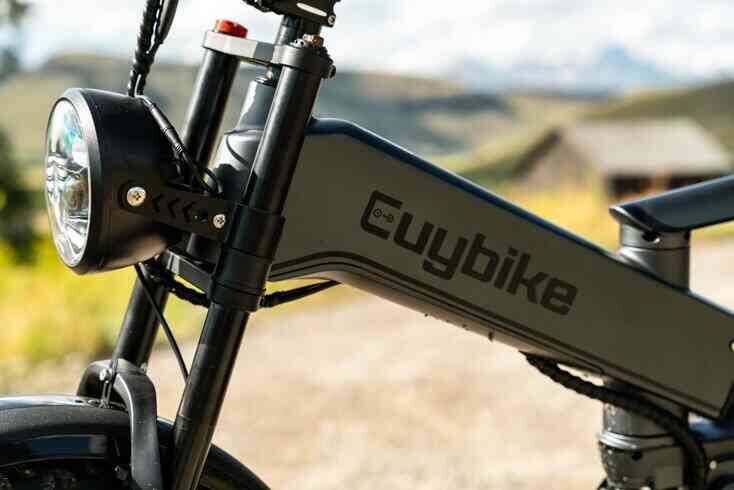 To power up such a speedy ebike, there's a high-capacity 25Ah battery. Most long-range ebikes top out at 20Ah battery packs so the K6 Pro definitely stands out in this regard. Even with its hefty 81 lbs. weight, the ebike is rated at 80 miles on a full charge. The complete charging time is between 8-10 hours which makes sense for such a large battery.
Riders can see the remaining battery life, current speed, and other metrics on the black-and-white display mounted at the center of the handlebars. Those wide riser-style handlebars means there's plenty of additional real estate for mounting a phone, extra light, or other accessories. Despite the amount of space available, however, the right-hand twist throttle and trigger shifter felt far too close together, requiring some awkward thumb positioning at times.
Foldable Design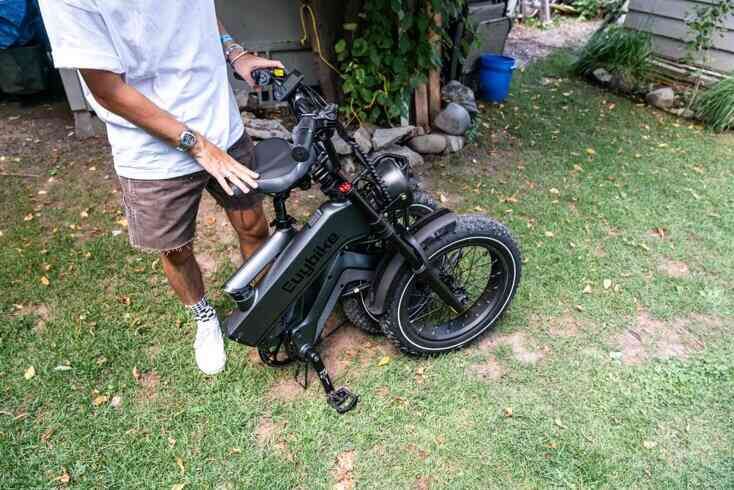 The most noticeable feature of the K6 Pro is its unique folding design. Rather than folding in half via a simple hinge in the middle of the frame, there's a kind of "overlapping hinge" mechanism. I call it that because the downtube extends past the central folding column around which it rotates.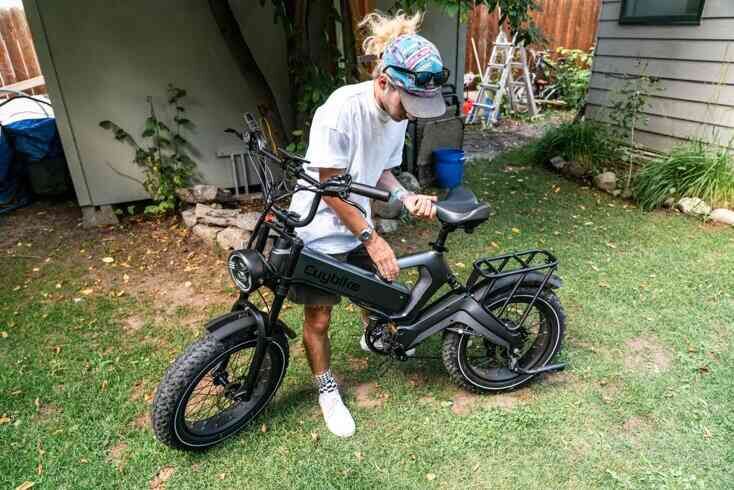 My guess is that Euybike did this in order to accommodate for the larger, longer battery that can only be removed when the bike is folded in that specific way. A benefit over traditional hinges is that users can kind of rock the bike forward and use its own momentum when the hinge is opened which helps collapse the heavy bike. The hinge is loosed via a dial near the bottom bracket.
The K6 Pro can fold in half, but you're unlikely saving much space that way anyway. The result is a very large cube-ish mass of heavy bike that's difficult to move around. That said, that transformation could be useful in, say, and RV or large SUV trunk.
We tested the bike in its gray/black colorway but I'm a big fan of the other option with the camo/gold paint job including cool, tan sidewall tires. Euybike rate the ebike for riders toward the taller end of the height spectrum, from 5'7" to 6'5".
Curved Bike Seat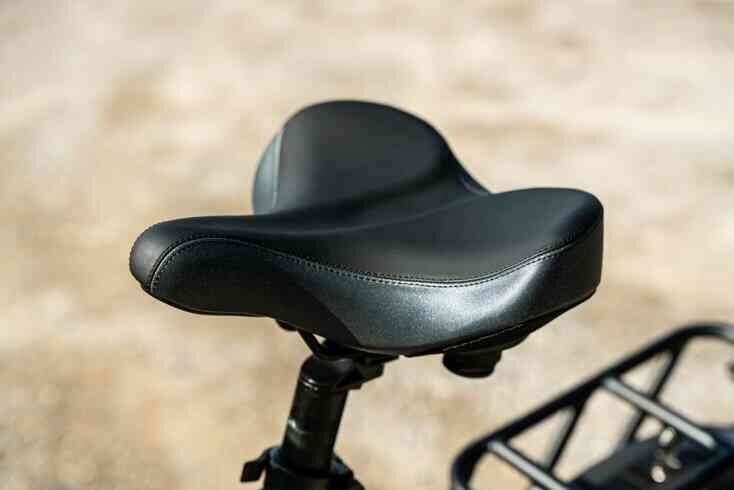 Beyond the bike's innovative folding mechanism, the unique curved seat is another feature I had never seen before. The concave shape has a significant swoop to it with the wide edges curving upward, giving the appearance wings. This look combined with the futuristic frame design led to our labeling of the K6 Pro as the "batmobile of ebikes". The saddle is very comfortable but a bit oversized for sporty, consistent pedaling— it's more of a throttle throne for pedal-free fun.
Full Suspension
This beast of a bike comes equipped with beefy full suspension to tame the trails. There's a mono rear shock at the back and a double-crown front fork, a component typically reserved for downhill mountain bikes. The suspension package makes for an ultra-cushy ride that soaks up bumps and curbs with no problem. The 20 x 4" fat tires also boost stability and provide extra shock absorption.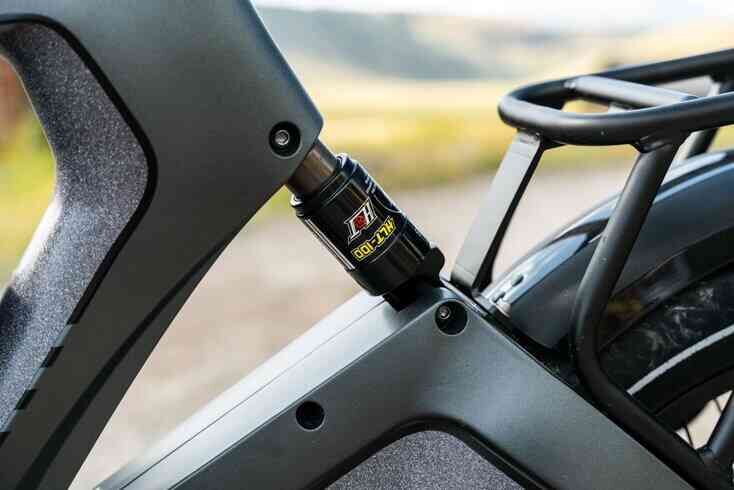 The K6 Pro performed excellently on gravel and dirt paths with plenty of grip. One downside, however, is that the double-crown design significantly increases the K6 Pro's turning radius. The stanchions hit the frame so riders can't turn the front wheel sharply when making a tight corner or u-turn— so expect to have to get off and pivot the bike if you need to do a 180°.
Gearing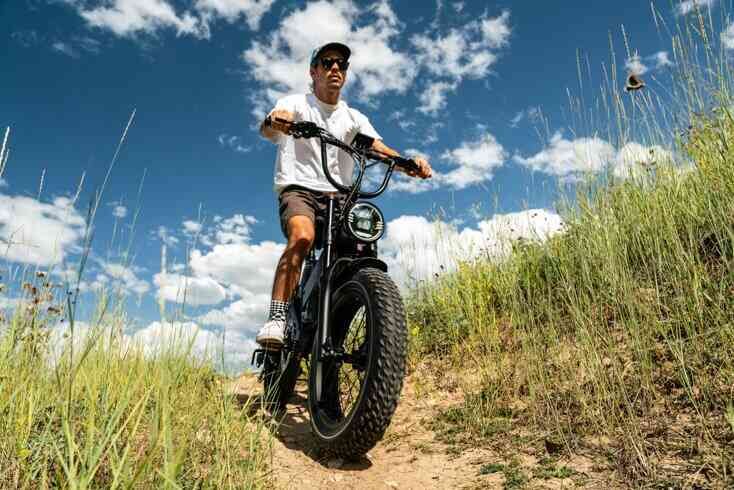 On the componentry side of things, there's 8-speed Shimano gearing and reliable Logan hydraulic brakes. The motor is so speedy that I found myself spinning out when pedaling even in the low assist levels, so the bike could go for a larger front chainring to counteract that. The foldable pedals are a nice touch but they actually have a raised ridge around the spindle that uncomfortably presses into your foot.
There's a large headlamp with two brightness modes as well as flashing brake lights integrated into the back of the saddle.
Overall Impression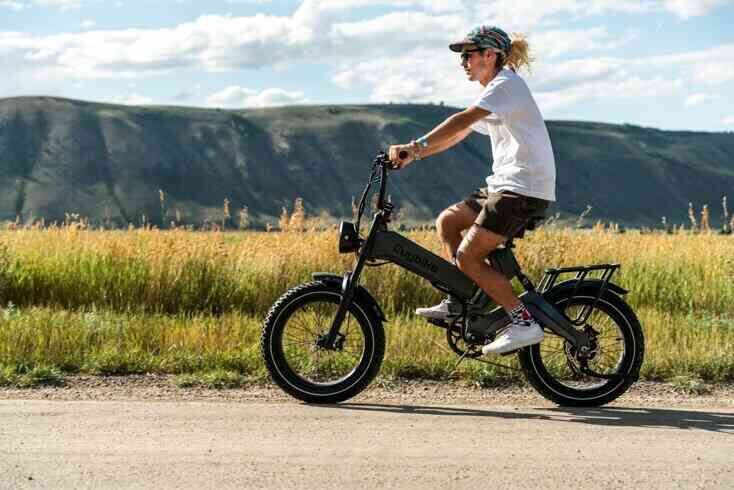 Complaining that an ebike is too powerful doesn't happen that often, but it crossed my mind more than once when testing the K6 Pro. But that assessment is based on my preferred type of riding that's typically pedal assisted on calmer bike paths. That said, if you've got the need for speed and looking for an all-terrain electric beast, this superpowered Euybike K6 Pro E-Bike ($1,399) is a fun choice that'll let you channel your inner Bruce Wayne.
For only $1,399, it's true that you'll be getting a whole lot of bike for a relatively affordable price.
Related Articles: