The Exped Ultra 3R Sleeping Pad completely rocks! It checks all of the boxes including being easy to inflate and deflate, having a reasonable weight to comfort ratio, and is environmentally and socially responsible.
Inflation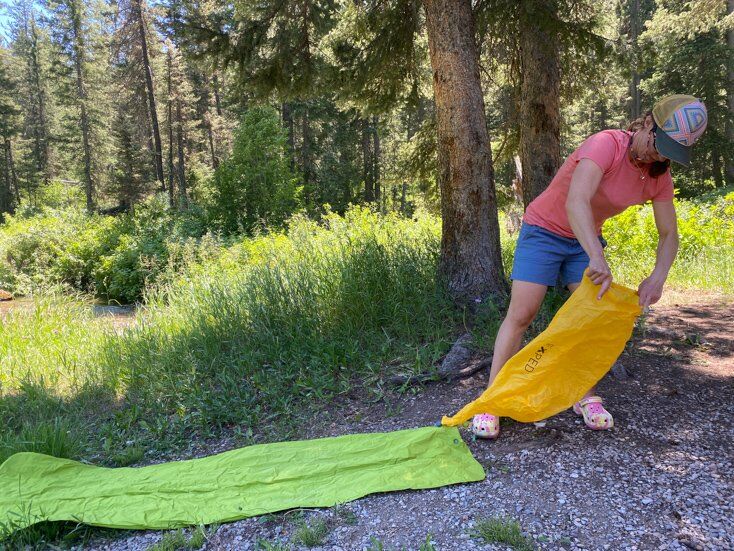 Let's start with the first point– ease of inflation. Gone are the days of blowing up sleeping pads with your breath! The pump bag and one-way valve system of this Exped Sleeping Pad is slick. In 45 seconds and about 2.5 bag-fulls of air, I inflated the pad. *Disclaimer: I am a practiced inflation bag user due to my packrafting experience.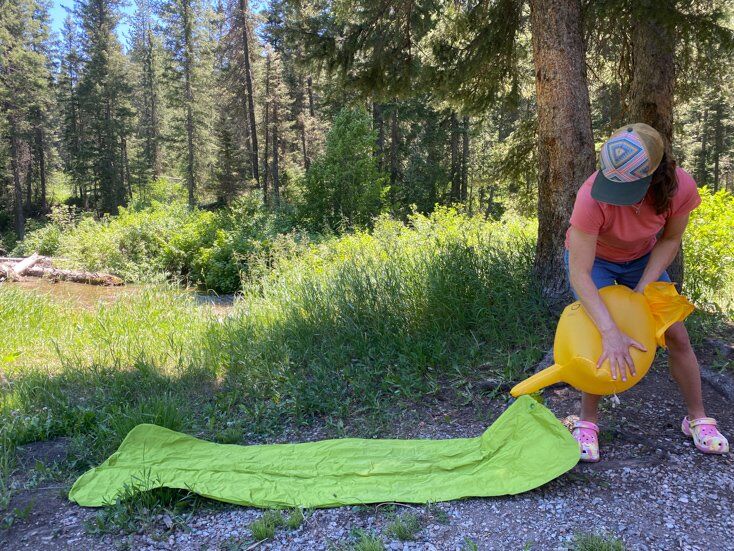 Not only is this the fastest I've ever been able to inflate a sleeping pad, but I was pleased to not become light-headed like I sometimes do when using my breath on previous pads. Another benefit to the pump bag system is that moisture is not blown into the sleeping pad. I hadn't thought about this until recently, but that is pretty gross! I'm sure there are interesting things growing in my old sleeping pads.
Something to note is there is a limit to how full the Exped 3R Pad can be inflated with the pump bag. It appears to be full enough and is very comfortable, but at first glance one may think more air is needed to make it firmer. When shifting positions on a hard surface, I could touch all the way down to the ground in my hip area. However, that quickly that went away as spread myself out into a normal sleeping position again.
Deflation
Second point– ease of deflation. For anyone who has wrestled with an older pad to squeeze the air out and pack it up, you will appreciate this as much as me! With this Exped Sleeping Pad, you simply open the out valve and the air flows out quickly through a large hole.
Comfort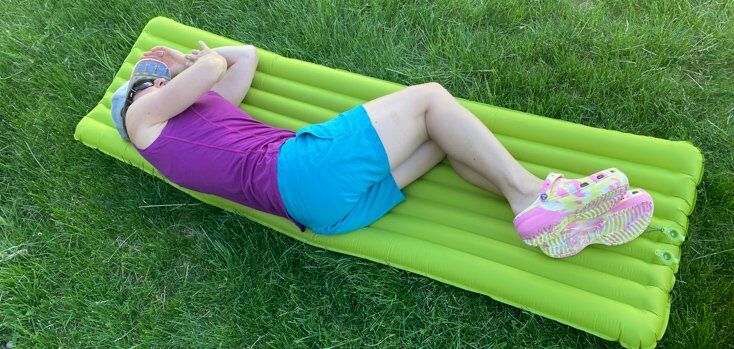 Comfort– the pad feels great! It is a nice width, thickness, and the material feels pleasant, even against bare skin. As a cold sleeper, I appreciate that it enters into the three-season realm on the insulation value.
Overall Impression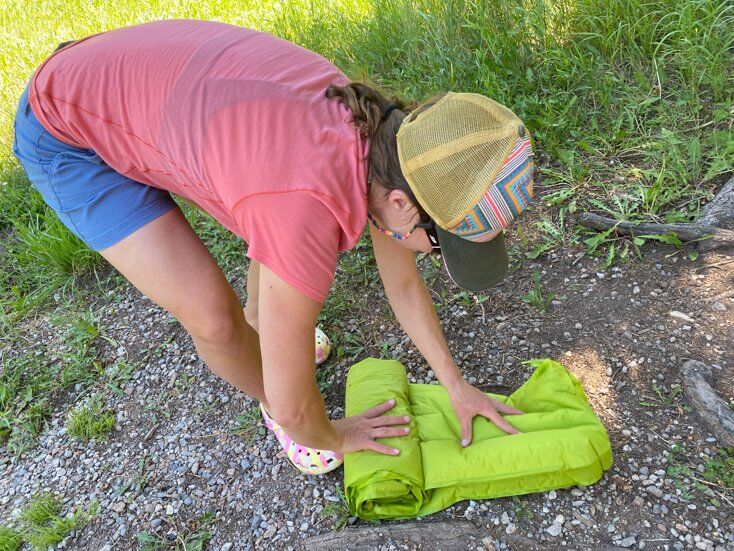 Environmental and social responsibility is very important to me. The Exped Ultra 3R Sleeping Mat ($139.99) is carbon neutral in manufacturing and shipping, uses recycled, PFC-free fabric, and is made in factories that are Bluesign and OEKO-TEX accredited. I wish this was standard practice for all products. I will rest comfortably on this top-notch pad with this knowledge.
Related Articles: