If you are looking for a camping adventure sleeping pads can make or break your experience.  The Therm-a-Rest NEOAIR XTHERM Sleeping Pad is a top grade winter sleeping pad for a good price. Therm-a-Rest has been a pioneer of providing pads for sleeping in the backcountry since the early 1970's.  Their quality and comfort has been top notch since the beginning!
Therm-a-Rest NEOAIR XTHERM Sleeping Pad Valve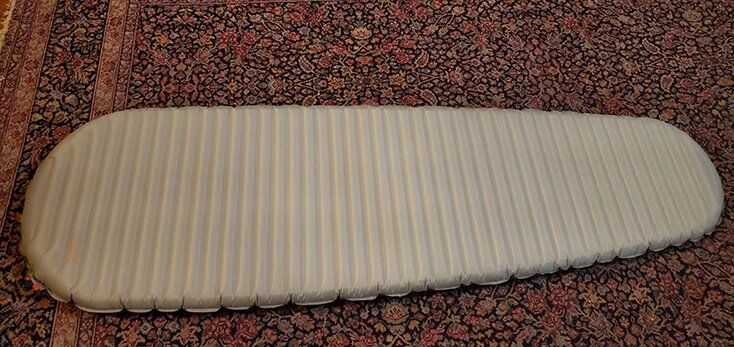 It is always good to look for anything to help keep you warm for those cool nights and this sleeping pad can definitely help. If you are looking for a colder weather sleeping pad this is the one.  It doesn't necessarily have to be winter as temperatures in higher elevations in the rocky mountains are on the cooler side all year round.
Wing Lock Valve
The Wing Lock Valve is the best technology I have seen in a while.  It allows you to put air in but you don't need to worry about losing any air in between breaths.  After you get it full you can adjust the stiffness of the mat by twisting the valve and letting air out to desired firmness.  It also comes with a pump sack but not really too necessary as the wing lock valve works so well.
Pros – Wing Lock Valve, packability, weight, price, warmth, comfort, durability
Cons – I can't think of any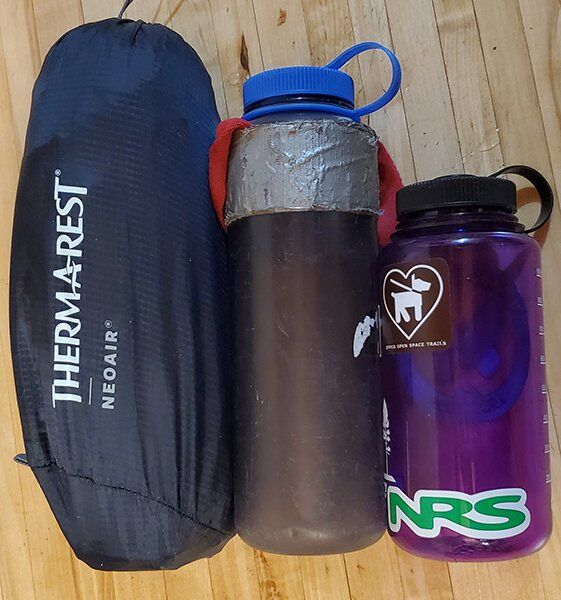 When the Therm-a-Rest Sleeping Pad is all rolled up it is about the size of a 1.5 liter nalgene bottle. Weighing in at 1lb 4oz for the large size,  it is still on the light side for a sleeping pad even though it's a winter grade pad.  I enjoyed the comfort of it largely because of how dialed in you can get the amount of air in the pad.  This allows for the versatility of different kinds of sleeping habits.  A dog I know named Kesey came along for the adventure and it could easily fully support him and his wolf like claws.  He was impressed with the durability of XTHERM
R Value Rating
As far as the R value goes it does have a warmer feel to it.  It was about 15 degrees and I was toasty.  Is it actually going to make or break a cold night?  Probably not, but It did feel much cozier and durable.
Sleeping bags, tents, dogs, chicks, fires, and yes the The Therm-a-Rest NEOAIR XTHERM ($214.95) will all work together to keep you warm on those cold nights
Related Articles: