Furberg, I know you must be thinking what in the hell is a Furberg? I've actually been saying the same thing over the past couple years as I heard chatter online about a new splitboard company based out of Norway of all places with a really funny name. It's sort of like Fergie meets Justin Beiber, all kidding aside I'm extremely stoked to introduce you to Furberg Snowboards & Splitboards created by Daniel Furberg.
When the 2016 Furberg Freeride Splitboard arrived at my house the shape was unlike anything I have seen in the snowboard market. There was something about the simplistic no nonsense design all around that had me really intrigued. Everything form the top sheet, to the sidewalls, base, just felt and looked different, and in a good way on this Furberg Splitboard.
Camber Splitboard Profile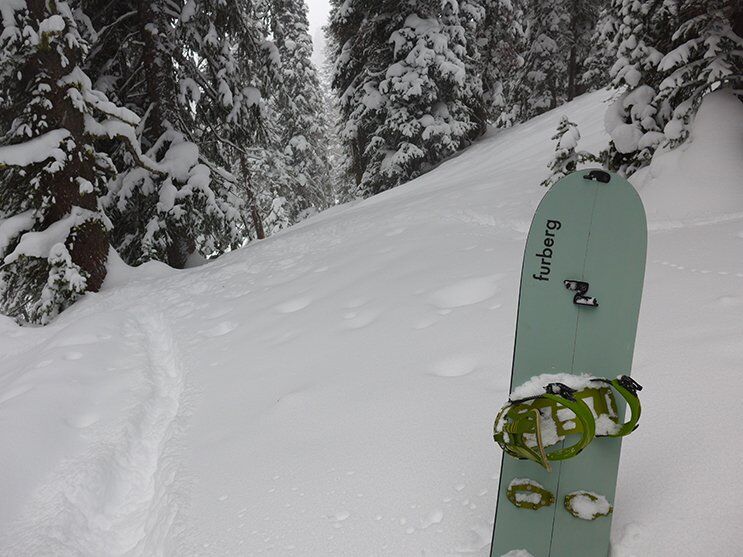 Camber belongs under foot, and when it's there amazing things happen with your splitboard. First of all Camber = pop. So if you like to make the mountain a giant skatepark pillows will find there way to you while on the Freeride Split. The responsiveness was incredible, I felt like I have known this board for years and was able to go full white room numerous times in technical terrain without having to worry. That in itself is one of the reasons you might want to seriously consider looking into Furberg Splitboards, these boards will do what you want them to with very little thought.
Stability & Speed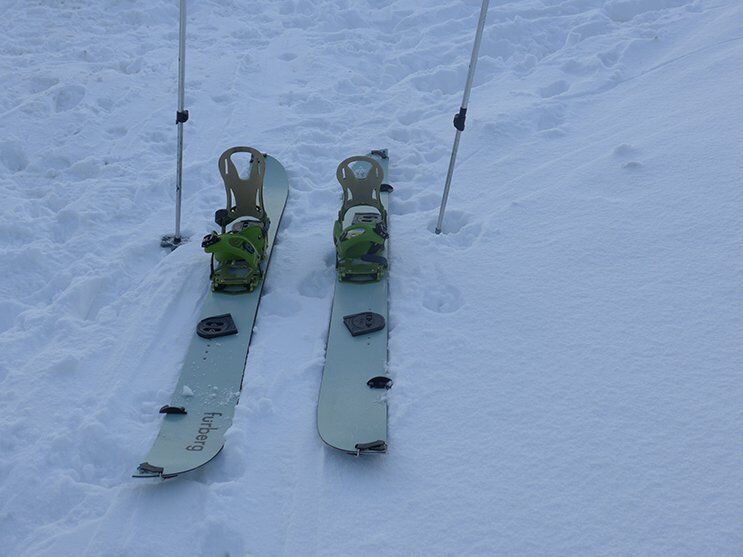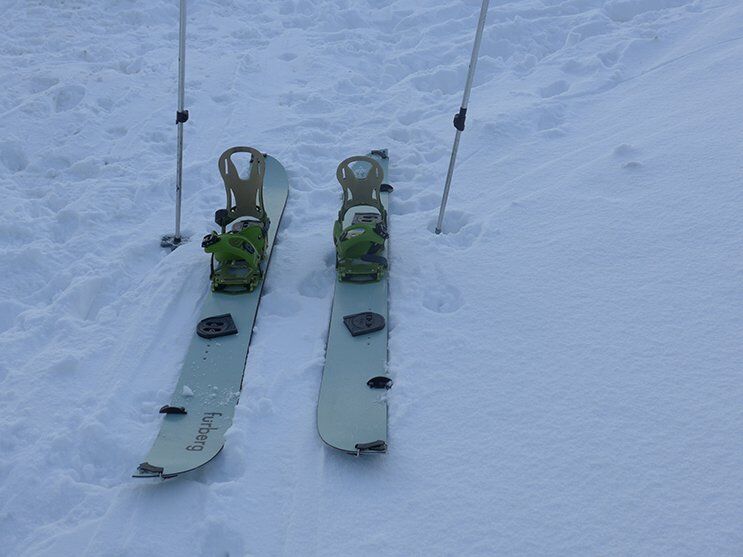 Camber is not just for getting rad in the air, this board really excels when laying an edge, holding on at high speeds and just charging fully committed down the mountain. And when I say high speed this board is lighting fast thanks to a thicker then normal base. Not only is this board fast but it can take a beating. Heaven forbid you go drop $500-$1000 on a split and tag a rock your first day out. At least with a Furberg the construction can give you piece of mind that this board will not only perform but hold up for a couple seasons or more.
Features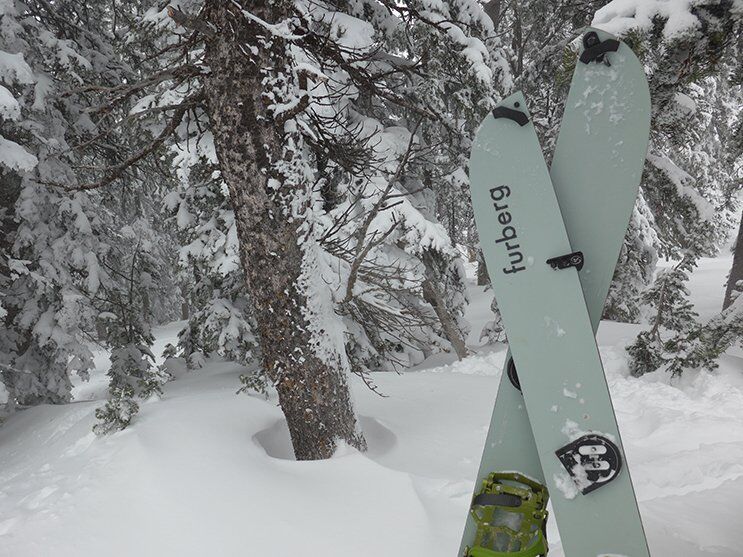 Daniel has figured out that dark top sheets melt snow faster which has a greater chance for snow to freeze to the top of your board, hence all the boards in his line come with light top sheets. This is a snowboarder making things for you and I, and he's a splitboarder too. You paying attention yet? For the techies this split comes with a reverse sidecut and longer enhanced turning radius. The longer enhanced turning radius according to Furberg "generates better stability at speed. But even more importantly it gives the splitboard a calmer and more forgiving behavior". Another feature I dig, not unique but a key piece is the tried and true V clips. The Freeride really seals together nicely when in ride mode.
Flaws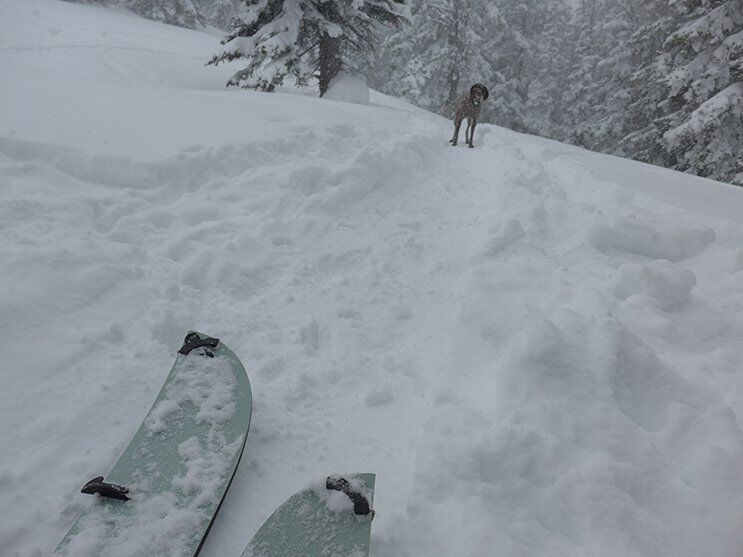 It was really hard to find anything to not like about this splitboard. The only thing I have noticed is with the pointed tips from time to time when in tour mode the splits would walk away from me wanting to plane out in a V. I am used to this by now and do my best to keep my legs parallel when touring out. However, are we really talking about how a board skis?
Overall Impression
Incredible! The Furberg Freride splitboard felt great underfoot. Clearly Daniel Furberg is a splitboarder first, businessman, board designer second and that shows in his craftmanship and quality. These are snowboards and splitboards designed for people like you and I without any fuss. Now the N. American market may be slow to catch on as the boards don't currently have fancy top sheets (hopefully they never go that route) so selling to people that want to look cool will be a hurdle. However ego aside anyone that wants the best splitboards on the market, well look no further than the Freeride Splitboard from Furberg Snowboards. You can thank me later..
Related Articles: