There's something about riding a hardtail that's just so much fun. They're simple, fast and easy to maintain, leaving you free to do more of what you love… ride. From zig zagging through city streets to cross country adventures in the middle of nowhere, the humble hardtail is designed to do it all and puts a smile on your face while you do it. While hardtail mountain bikes are a popular and long standing design model most brands are familiar with, they are all unique and come with their vastly different pros, cons and particularities, so do your research and, if possible, try before you buy.
But if you're looking for a place to get started and need a no-nonsense mountain bike that'll get you down the trail and back home again in one piece, look no further than our top 10 hardtail mountain bikes of 2023.
Best Hardtail Mountain Bikes
When we introduced the Orbea Alma last year, the Spanish brand was still relatively unknown in mainstream mountain biking circles. But with another year of excellent craftsmanship and performance oriented design under its belt, Orbea is showing that it's a force to be reckoned with when it comes to competition ready mountain bikes.
The Alma M30 hardtail continues this legacy.
This hardtail takes the crown as one of the lightest production XC frames on the market with the medium frame coming in at just 830 grams. Orbea achieves this thanks to their high-grade OMX carbon which also doubles as a fantastic energy distributor, translating power at the pedals directly into forward motion meaning you won't have any trouble going fast. Internally routed cables keep things looking sleek and Orbea have included the option of either a Spirit rigid fork or a RockShox SID remote 100mm suspension fork. Dealers choice. There are a whole load of customisation options you can choose from on Orbea's website but even in its stock form, this hardtail is a performance ready machine that'll impress on both the start line and the podium.
Size: Small, Medium, Large, XL
Price: $3,099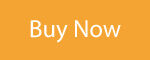 Marin have redesigned the Pine Mountain 1 for 2023 turning it into a dream come true for purists who want to push their limits and seek adventure. This hardtail is a XC trail bike that sits on the lower end of the pricing spectrum but still packs a serious punch and should keep up with some of the more expensive options out there.
The Chromoly/steel alloy frame helps give the bike a classic "metal" look while also keeping the tubing thin but sturdy throughout. This thinness also helps with giving the bike flex, which helps remove some of the harshness of riding a hardtail. Marin have included RockShox Recon RL 120mm forks as well as Shimano hydraulic disc brakes in the rear and front of the bike . A 29" wheel size keeps you going fast and it's almost impossible to hate the Pine Mountain 1's stunning blue and yellow coloring. Coupled with the whitewalling on the bike's tyres, this hardtail has a real vintage vibe to it while still performing like a modern mountain bike.
Like we touched on before, the Pine Mountain 1 is one of the more affordable hardtails on this list and a great beginner option if you're looking for something fun, unique and reliable.
Sizes: Small, Medium, Large, XL
Price: $1,499.00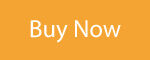 Santa Cruz have taken their classic design and reimagined it for 2023. The Chameleon R29 builds off of their original hardtail design of 1997, with updated geometry, a new build kit and now a carbon fiber body to help keep up with the demands of the modern rider.
Like the name suggests, the Chameleon R29 is built to adapt. Santa Cruz have included a series of swappable dropouts that let you transform the major configurations of the bike on the fly. From 29 inch wheels or 27-plus, geared or single-speed, the choice is yours as you change from trail charger to city commuter quickly and reliably. A Fox 34 Rhythm 120mm fork helps keep things stable and Santa Cruz have kept the SRAM's Guide T brakes they introduced a few years back with their four-piston power stopping force that'll help keep you under control when things get rowdy.
And they will. Santa Cruz have designed the Chameleon R29 to be fast, efficient and solid on even the toughest of surfaces. Available in a variety of new colors too, this hardtail is an all round beast and if you had to get just one bike that'll do it all, we highly recommend the Santa Cruz Chameleon R29.
Size: Small, Medium, Large, XL
Price: $2,149.00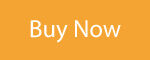 When Canadian bike company Rocky Mountain sat down to design the Growler 40, they had one target demographic in mind… the hardcore hardtailers. By combining its classic hardtail profile with 21st century touches, the Growler 40 is a futureproof machine that will rip through any trail and get down the mountain before your beers go cold.
It has an aggressive geometry which helps to give the rider confidence and control when descending down tracks. Large 29 inch tires with 2.6 inches of width keep everything stable and ridiculously grippy. Rocky Mountain has used a 6061 alloy body and a Suntour Raidon 34 Air Boost 140mm fork to help keep the ride comfortable when it can.
When it can't, the Growler 40 has Clarks M2 2 Piston resin pad brakes that should keep you from shooting off a curve or missing your stop. Put simply, this bike is just fun. It's what a hardtail should be, fast, reliable and strong enough to take a beating.
Size: Small, Medium, Large, XL
Price: $1,899.00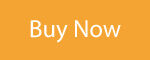 Race ready and designed for cross country travel, the Santa Cruz Highball is an efficient hardtail that's unsuspecting design hides a wealth of high-tech features and secrets. So whether you like to pedal for medals or just want something for the weekends, the Highball is a hardtail you don't want to miss out on.
A carbon frame keeps things lightweight and 29 inch wheels mean getting up to speed won't be a problem. A SRAM Eagle transmission keeps your gears moving quickly and accurately, giving you the edge when it comes to competition time. The Highball features a low slung top tube and a smaller diameter post to give this hardtail a softer sensation when seated. With fork compatibility between 100-120mm you're getting less suspension but in exchange you get a more reactive ride.
The Highball is definitely something aimed more at competition riders. Its steep price tag and performance oriented features mean it's a little inaccessible for beginner or intermediate riders, but for anyone looking to get on the podium, this steed promises not to give up until you do.
Size: Small, Medium, Large, XL
Price: $7,599.00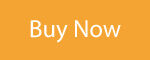 Looking for something that'll eat up rough singletracks and descents? Look no further than the Orbea Laufey H30. Lightweight and adaptable, Orbea has continued to show that when it comes to hardtails, they know what they're doing.
The triple butted hydroformed alloy frame combines with an aggressive geometry to create the perfect downhill speedster. Orbea have been able to keep the weight down by triple butting the frame while avoiding the hefty price tag of a carbon chassis. It also comes with internally mounted cables for the drivetrain and dropper post, meaning you can skip the daily cleaning if you want to and things will still work the next time you take it out on the track.
But what makes this bike unique is the double duty 29" and 27.5" wheel design, perfect for anyone who wants just that little extra customizability. Orbea has also chosen one of the best forks on the market today, the RockShox Recon RL 140mm Air Fork. These will keep even the biggest shocks manageable and are part of the reason this is such a popular downhill racer.
Ever wanted to experiment with tubeless tires? The Orbea Laufey H30 lets you do that and the Shimano MT201 Hydraulic disk brakes provide stable performance when you pick up speed and find that you want to stop quickly. Orbea have outdone themselves with the Laufey H30 and for this price point you really can't complain, everything about this hardtail is well thought out and maximized for performance.
Size: Small, Medium, Large, XL
Price: $1,899.00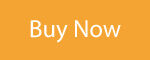 Would you consider yourself a trail sadist? Have you ever wanted to punish the track and scare other riders while you do it? If you answered yes to any of the above then the Kona Honzo ESD might just be what you're looking for. Also… maybe get some help.
A butted steel frame holds everything in place and is designed for riders who wanna bomb down the trail with speed. The forks are Marzocchi Bomber Z1's with 150mm of travel proving that you don't need rear suspension to tackle the gnarliest lines. This bike's geometry inspired the Process X and gives you loads of control, stability and confidence when you're getting up to those high speeds.
But going fast is no good if you don't have a plan to stop and Kona has got you covered. The Honzo ESD comes with strong Shimano RT64 centerlock brake rotors, front and back, to get those 29" wheels under control when you need to slow down.
Kona keeps things simple with a black and yellow colourway and small logoing throughout, but there's no mistaking this bike for anything else. It's mean, tough and will chew up just about anything you throw at it.
Sizes: Small, Medium, Large, XL
Price: $3,099.00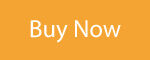 If big bucks and high tech features aren't your thing, and you're instead looking for something a little more entry level, then the Diamondback Hook mountain bike is for you. This hardtail combines aggressive geometry and wide 2.35 inch tires to create a solid and competent descender with a very attractive price point.
Its butted alloy aluminum frame gives you 27.5 inches of tire space and the SR Suntour 120mm coil spring forks are reliable but not game changing by any means. Precise on tight trails and sturdy enough to survive stupid speeds down steep descents, the Hook is equipped with the same low-slung, modern frame as its more expensive sibling, the Diamondback Sync'r. While we'd like to see hydraulic disk brakes on the Hook, for this price point you really can't complain as you're getting a solid and stable hardtail with strong upgradability you can make the most of as your skills grow.
Sizes: Small, Medium, Large, XL
Price: $815.00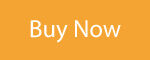 Our most budget friendly hardtail on the list this year, the Norco Storm 5 is a cross country mountain bike with mid-range components and high-range performance.
The Storm 5 is fast, especially when riding downhill or sprinting thanks to its CS-M3007 7 speed Cassette. It uses a 6061 alloy frame with internally routed wires so keeping things working, even when the mud starts to fly, should be no problem. The Suntour XCE28 100mm fork is nothing special, but will be more than capable of tackling beginner friendly downhill courses and trails. Again, because of its price the Storm 5 uses C-Star mechanical disc brakes, but since it's marketed as a beginner friendly, entry level hardtail, you really shouldn't be going fast enough to need anything stronger than these.
But obviously, the lowered price point does mean that you would eventually need to upgrade to a better bike or risk hurting yourself on more challenging and technical trails. But if you're looking to dip your toes into the world of mountain biking, this is a great option that won't break the bank, or your bones when you're coming downhill.
Sizes: XXS, XS, Small, Medium, Large, XL
Price: $500