Best Hardtail Mountain Bikes
by Mike Hardaker

The Santa Cruz Chameleon is one of the original hardcore hardtails. And it has aged very well. Santa Cruz has kept the geometry modern and continued to update the build kit to ensure that modern riders get what they need.
This Santa Cruz Hard Tail Mountain Bike's particular build comes with a Fox 34 Rhythm 120mm fork, a high-value NX Eagle drivetrain, and SRAM's Guide T brakes. Those Guide Ts are a great addition to a bike in this price range, as they give you the four-piston power you'll need when you're riding a bike this rowdy.
While stock tire choices are often driven by availability, Santa Cruz made an interesting choice here that gives you some insight into the character of the bike: a Minion up front and an Ardent Race in the rear. This hardtail bike is meant to be efficient and fast, but also hold on when the going gets really rough (and still super fast). One of the best hardtail bikes we tested for 2021 on technical trails, a staff favorite.
Price: $2,599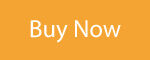 The steep head tube, low bars, and 100mm fork tell you what this bike is for: racing cross-country. This is one of the few carbon bikes on our list this year, and you'll notice right away when you lift this thing off the ground. It's feather-light.
The 3-Star build kit is great for budding and experienced racers. The Fox 32 Step-Cast Float Factory fork is a huge highlight. Step-Cast forks are extra light, and the Kashima coating just screams high speed fun.
The GX Eagle drivetrain is a step up from many of the other bikes on this list, and will provide great performance while cutting weight. The only thing that seems like an oversight on this bike is the lack of a dropper post. But many cross-country racers prefer a standard post to save weight, so it could be forgiven this time.
Price: $4,349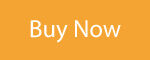 If the Marin San Quentin 1 looks a little like a dirt jump bike, that's because it's supposed to. Marin combined elements from their dirt jump frame with modern trail geometry to create a very capable hardcore 27.5 hardtail mountain bike. This bike is meant to get rowdy.
This is the budget build, it's not one of those most expensive bikes however you get a lot of value. It's one of the best mountain bikes for under $1,000 without rear suspension. One of the highlights is the 1×9 MicroShift drivetrain. You don't see this on many stock bikes, but it's a great way to save some cash without giving up much gear range. It's awesome to see Marin supporting this smaller drivetrain competitor.
Beyond that, you get what you might expect at this pricepoint — 120mm Suntour fork, Tektro hydraulic disc brakes, 27.5″ x 2.6″ tires, and several Marin components. The biggest thing lacking here is a dropper post. It seems like a big drawback for how aggressive this bike is meant to be ridden, but that's how you keep it this cheap. You can always add one later!
Price: $1,099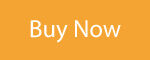 With updated geometry for 2021, the Cannondale Trail SE 3 is put more in line with modern trail-focused hardtails. But a few details show that its true purpose is more in line with an all-around bike that combines riding to school with occasional trail trips. The integrated kickstand mount tells you all you need to know.
That being said, a 120mm fork and a 66.5º head tube angle will definitely help you on descents. An included dropper post gets the saddle out of the way for shredding. Shimano's Deore groupset has gotten a ton of accolades as a fantastic value. And the 1×11 drivetrain is what you'll find on many higher-end bikes.
Who is the Trail SE 3 really for? It seems to be for people who want an around-town bike combined with a trail bike. It's an interesting niche. But Cannondale has done a great job of nailing it, one of the best hardtail mountain bikes for sale under $2,000.
Price: $1,300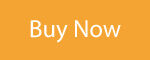 As one of the first brands to embrace plus and fat tires, Surly knows what they're doing when it comes to big bikes. And the Surly Krampus is definitely a big bike. You can rock tires up to 29″ x 3.0″ on this bad boy.
Why would you want to do that, you ask? There are two ways to answer that. First, because it's different and cool and very Surly. Second, because bigger tires are a hell of a lot of fun. They're super grippy, take a lot of chatter out of the trail, and are surprisingly great on the climbs. Of course, they're also quite a bit heavier.
The Krampus comes with a solid build kit made up of Shimano, KMC, RockShox, SunRace, and other reputable brands. But you don't buy this bike because of the build kit. You buy it because it's a ridiculously fun bike that you can ride on absolutely any terrain. (And because one of the available color options is "Demonic Sparkle Party.")
Price: $2,299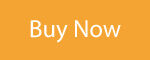 Believe it or not, the C2 is Yeti's budget hardtail (there is a C1 that's slightly cheaper, but it's harder to find). The main reason is Yeti's phenomenal carbon frames. Yetis are very light compared to similar bikes, and the ARC is no exception.
Of course, you get a fantastic Yeti build kit — this company never skimps on components. The Yeti ARC Carbon C2 inclusion of a Fox Performance 34 130mm is a nice touch, as it gives the bike slightly more capability on rough trails. The SRAM Level TL brakes might not pack enough power to stay in control on very steep trails, but they match up nicely with the almost-XC vibe of this bike.
Beyond that, what do you need to know? It's a Yeti. It's crazy light, has great construction, and comes with a certain reputation.
Price: $3,900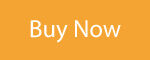 Ibis has been making waves with its AF line lately, but don't forget the DV9. This is still built of Ibis's vaunted carbon, keeping weight down and helping quiet trail chatter on rougher rides. That carbon also makes it race-worthy at a much more reasonable price point than some of the racing whips out there.
With "progressive XC" geometry, you'll get a bit slacker head tube and a slightly steeper seat tube than previous generations of cross-country bikes, which is great in the Ibis DV9 Deore Factory. Geometry has come a long way. But this bike sticks to its roots by focusing on XC.
As for components, Ibis hit the sweet spot to stay under $3,000. A 100mm Fox 32 Step-Cast fork is a great choice here for saving weight (and that Kashima bling). Deore components are developing a great reputation for value. And the dropper gives you more room to move when you're not on the racecourse.
Price: $2,775