Winter is moving in just as 2020 gets ready to leave and the world breathes a sigh of relief. No matter how this year has treated you, you can wave goodbye in style and welcome better days to come. Here are our top ten picks for men's winter fashion so you can stay warm, feel great, and look even better during the upcoming La Niña winter:
Men's Winter Fashion Guide 2021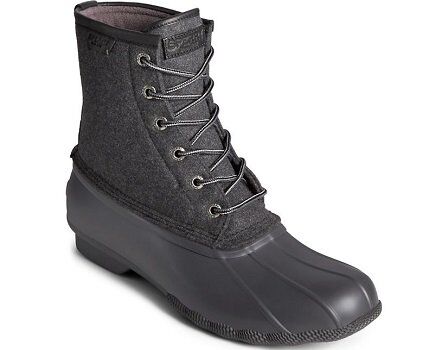 Winter and wet weather are synonymous with much of the United States so if you live in an area that receives copious amounts of rain or snow, it's time to don a pair of Sperry's Saltwater Wool Duck Boots. This fashion-forward but incredibly practical footwear is ideal for the transition from fall to winter and every day from winter to spring. Go from the snowy outdoors or rainy sidewalk to your office meeting without missing a step. Waterproof construction keeps your feet dry while the wool surround keeps your feet warm, even if wet. The lugged rubber outsole provides incredible traction, ensuring sure footing no matter how slippery the surface may be. Whether you want to look great, keep your feet warm, stay dry, or do all three, the Sperry Men's Saltwater Wool Duck Boots are just the thing you need.
Price: $119.95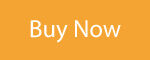 Wish there were a pair of jeans out there that made you look like a million bucks, were stain-resistant, and flexed with you instead of stiffly hanging on your body like a cardboard box? Now there is. Introducing Toad&Co's Wingman Lean Jeans.
These puppies come in dark denim that sets off any outfit and works well whether you're out for coffee, dining with the love of your life, or sitting through another boring office meeting. Thanks to the DWR water-repellant properties, you don't have to worry about Bob spilling his afternoon cup of coffee on you (again) or muddy water splashing on your jeans as you bike from home to the office and back again.
Dress to impress in these lean-fit, super stretchable, moisture-wicking wonder jeans sure to leave all your friends oohing and aahing over your snazzy style.
Price: $100.00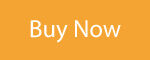 There's nothing that says fashion like the belt around your waist and there's nothing that says frumpy quite as much as a belt that doesn't fit. Kiss those loose belt wearing days goodbye with the exquisite Fabio Valenti Dress Belt.
This stunning 1.5-inch-wide leather belt is handcrafted and presents a refined, sleek, uptown look. If that weren't reason enough to snag one of these belts, you'll love this next feature. Valenti's primo belt is made to fit perfectly! You read that right – a perfect fit and no holes. Forget trying to punch unsightly holes in your belt or dealing with an awkward flap because it's too long. This perfection of style allows micro adjustments and a removable buckle so you can cut it down to fit your waist. The sleek buckle allows you to micro-adjust up to 1/5" of an inch. The click-it buckle automatically locks in place, preventing slippage and keeping your outfit firmly in place. There's a shade for every outfit you own so you'll never have to worry about mismatching again.
Price: $21.99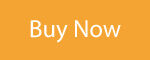 If you liked the original Vans Drill Chore Coat, you'll love the new and improved lined version even more. This dynamic coat looks awesome no matter what you're doing and boasts so many improvements that you'll wonder why you didn't get it sooner.
If you want a jacket that's tough, durable, stylish, and versatile, you can't get better than this. The Lined Drill Chore coat comes with a water-repellent coating to keep you warm and dry. An invisible hood (yes, an invisible hood!) can be accessed by unzipping a hidden spot at the interior neckline. Want to make the hood vanish after use? Just tuck it back into the body of the coat. The snap-front is low-profile with a hidden zipper and dual-entry pockets. This is a jacket you can beat up and wear hard thanks to the ripstop material        that provides extra durability for whatever you want to throw its way.
Price: $99.50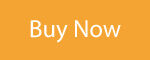 Looking for warm riding gear that looks great? Want to go from the trail to the coffee shop without missing a beat? Thanks to Club Ride and their Shaka Flannel Shirt, you can do exactly that.
This shirt comes in several snazzy styles and every bit of the classic Club Ride flare we've come to know and love. The fabric is antiwrinkle, dry quick, and excellent for wicking away moisture while you're out for a ride. Sun protection is built-in, as are upper-arm vents, and reflective accents for safe night riding. The classic Club Ride hidden pocket is ideal for keeping keys, ID, a wallet, or cellphone safely tucked inside during a long ride, and the bonus hidden sunglass cleaner will ensure you retain optimal vision even after your glasses get hit by a few bugs. With comfortable 2-way stretch material and a sport-fit cut, there's not much more you could ask for in a shirt that lets you ride in style.
Price: $89.95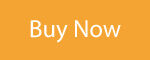 Ready for your next winter essential you didn't know you couldn't live without? Once you put on this immensely comfortable jacket from ATG by Wrangler, you'll wonder where it's been all your life.
Wrangler's All-Terrain Gear lineup of clothing has become a popular go-to line for stylish yet durable clothing that moves with your body, breathes, and keeps you warm on cold days.  The sherpa-lined canvas jacket is exactly what you need to stay warm in the cold and look great while you're at it.
These jackets are built for style and durability – a combo you don't often come by. Its sleek, rugged look complements you whether you're stacking lumber, hiking in the woods, or enjoying a night on the town. Thanks to the completely sherpa-lined body and fold-down collar, you'll retain heat and keep the cold out while going about your day. The stretch canvas or flannel exterior moves with you, allowing for a complete range of uninhibited motion. Stay warm, no matter the task, and look good while you're at it by wearing the ATG Wrangler Men's Sherpa Lined Canvas Jacket.
Price: $62.99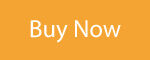 What do you grab when you're ready for a trek through the backwoods, a hike for miles, or a long afternoon exploring? We think it should be the Arc'teryx Atom LT Hoody. This lightweight, high-performance, minimalist jacket is just the thing for those cold days of excitement and adventure. Ideal for mid-layer or wearing standalone, you'll be glad you paired this up with the rest of your outdoor gear.
This jacket is incredibly versatile and is capable of perfectly handling any number of conditions and output levels. Hiking? Check. Biking? Check. Climbing the side of a mountain? Check and check. The Arc'teryx Atom LT Jacket is just that good. It'll keep you warm even if it gets wet and it can be packed and unpacked for years without any noticeable degradation to the insulation loft. The outer fabric is water-resistant, breathable, and stretchable. Simply put, this jacket is the perfect companion for your outdoor wintertime adventures.
Price: $259.00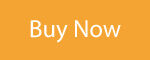 Winter sunshine can be harsh and brilliantly blinding whether you're on the slopes of Colorado or hanging in the surf of California. To deal with that, you need sunglasses that give a power-packed performance. Enter: Dragon DRAC Sunglasses.
These glasses boast lightweight frames that are durable so you can tackle any adventure you choose. Polarized lenses give you an edge up and boost your performance level – you won't have to worry about the sun when you're running, riding, or biking. They're hydrophobic so they repel water, and they float! Go boating, fishing, and water skiing without worrying about losing your coveted glasses ever again. They also repel dust, dirt, and oil making them the perfect companion for hiking and dirt biking trails. If that wasn't enough, they are completely waterproof for maximum protection of the hardware in the glasses, they're super lightweight, and they have a hard coating, so they're scratch resistant.
They look awesome, feel great, and when you wear them, you'll know you found your new best friend.
Price: $184.00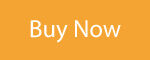 Want a watch that makes you look like an up-and-coming tech firm CEO with a rugged outdoorsy streak who skis the steepest slopes, chops an entire supply of winter wood, and wrestles polar bears in your free time? Then the Garmin Fenix 6X Sapphire Multisport Watch is what you want this year.
The sophisticated but eminently readable 1.4-inch display scoffs at sunlight and remains readable no matter what you're doing. Keep track of your heart rate on the trail or monitor your high-altitude acclimation with the built-in pulse oximeter. Use the advanced PacePro feature to keep you on target whether you're running a marathon or climbing El Cap. Want to go hiking with your buddies or that girl you're dying to take out? Don't worry about getting lost thanks to the pre-loaded built-in topo maps, ski maps, global nav satellite systems including GPS, Glonass, and Galileo, and built-in 3-axis compass, gyroscope, and barometric altimeter. The only thing this watch can't do for you is wrestle those polar bears.
Whether you're on the back roads, the hiking trails, or back in town, you can flash your watch to use Garmin pay, stream music, use smart notifications, and enjoy up to 80 days of battery time depending on the setting you choose.
We only have one question for you: When are you going to get yourself one of these bad boys?
Price: $850.00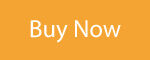 Compare Prices:
Men's Winter Fashion