Along with saddles and pedals, grips are the only contact points on a bicycle, and are therefore a highly personal choice. Regardless, occasionally it is good to shake things up to challenge preconceived notions. When I got a box of PNW loam grips in the mail from MTN news, I thought it would be a good chance to reconsider my preference for foam grips.
Unboxing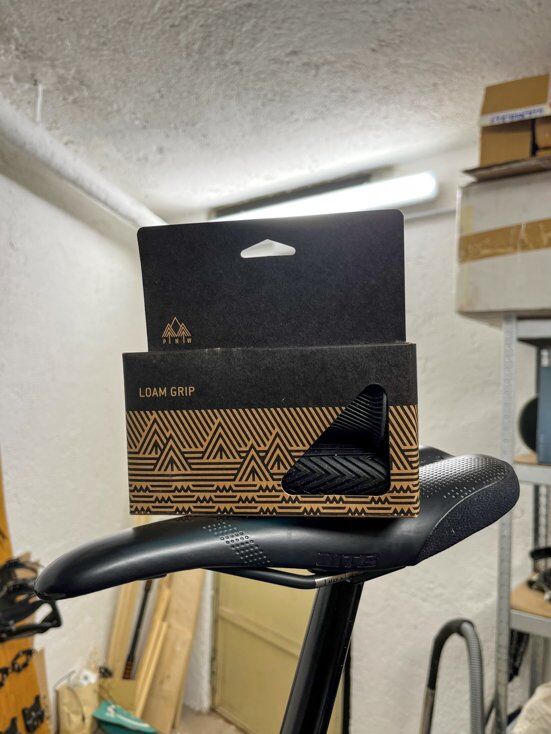 Right out of the simple cardboard box, I was intrigued by the loam grips' soft rubber composition and interesting texture.
The loam grips are a lock-on grip, with an angular pattern under the palms, and wavy elsewhere. Inwards towards the lever mounts the rubber flares out, something like a BMX grip.
What stood out about the grip to me was not the profile, but rather the rubber compound. In my hands, the rubber felt incredibly soft, almost tacky. This made them incredibly grippy to ride with, even without gloves on a wet day. The size feels nice and compact with a direct ride feel, and the differentiated pattern provides a tactile confirmation that your hands are in the right spot. I did not feel like the soft rubber provided a lot of dampening, but in the end there is very little material here between the plastic sheath and your hands.
Soft Rubber
Most of us mountain bikers are familiar with the trade-off which comes from soft rubber, at least when it comes to tires: it feels great, loads of grip, but it wears out far faster than a harder compound. So I was curious to see how long these grips would last.
I didn't have to wait long to take a tumble while attempting to descend some steep, rocky switchbacks that make up some of my home trails.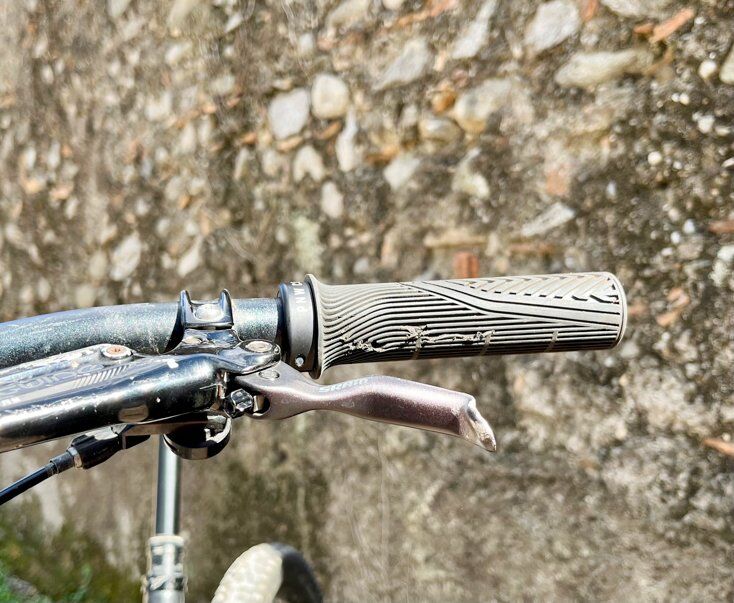 While bike and (even more luckily) body were in working order, the soft-rubber wavy-lines of the loam grips appeared to be the only component which showed signs of the unintentional somersault. Granted, a crash can scuff up even the hardiest of components, but I was lucky enough to go off trail into some relatively soft brush.
Overall Impression
Bottom Line: My concerns about longevity seem to have been validated, however they do provide fantastic grip and a really nice feel. For certain use cases, for example if it is hot and humid where you ride, these grips could be an interesting option for riding gloveless. Or perhaps, if you're less crash prone than I am. In either case, thanks to PNW for sending along the Loam Grips ($24.00).