The Priority E-Coast is an electric beach cruiser unlike any other. It's hailed as the only electric belt-drive cruiser on the market, making it an attractive choice for riders looking for a comfortable and virtually maintenance-free setup. But is this unique design really all it's cracked up to be? Keep reading to learn more about this innovative cruiser and see how the E-Coast fared during our recent ride tests.
About Priority Bicycles
Priority Bicycles stands out as a young brand that specializes in belt-drive bikes. The New York-based manufacturer got its start back in 2014 following a series of highly successful Kickstarter campaigns. Within the brand's focus on belt drives, there's a diverse range of pedal bikes and ebikes and a wide spectrum of prices. The E-Coast slots in as a budget-friendly ebike while several of Priority's other models feature higher-end specs and motors.
Despite Priority Bicycle's innovative take on modern cycling, they don't seem to get as much recognition as you'd expect from such a quality brand. While they aren't direct competitors, other affordable ebike brands like Rad Power Bikes and Aventon have much more aggressive marketing strategies. Priority offers a wide range of models so isn't likely to corner an entire market niche but it's apparent that they invest heavily in the design of each bike. Or perhaps the bikes are too tech-forward for the average recreational cyclist that isn't aware of the advantages of belt-drive bicycles.
Electric Beach Cruiser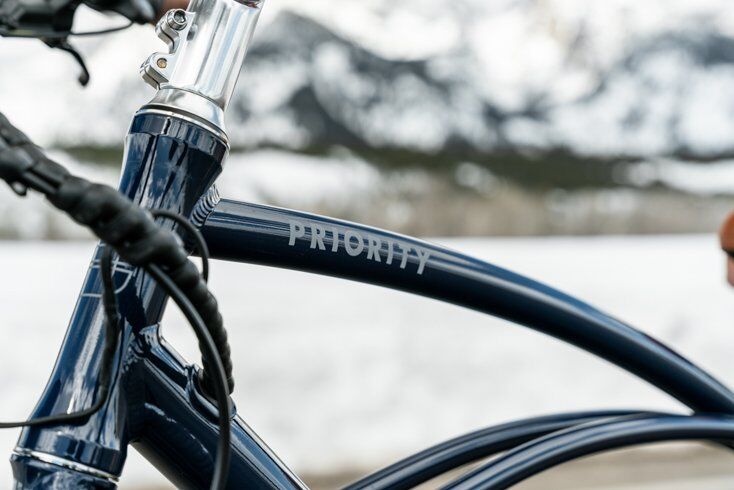 The Priority E-Coast is the electrified version of the brand's traditional Priority Coast beach cruiser. The idea behind these models is that their belt-drive system and rust-resistant aluminum frame are designed to better withstand the elements. The beach cruiser handles the corrosive salt, sand, and water in coastal environments.
It's a strong marketing point for the E-Coast and I tend to agree with Priority here. It's worth noting that routine bike care can keep any standard cruiser in fine working order but the belt drive system will mean absolutely no chance of a rusted chain. For riders who live in very humid or wet regions, this can make a big difference in the life span of your bike.
Compare Prices
Last updated: 2023-11-29 12:01:01
Frame Styles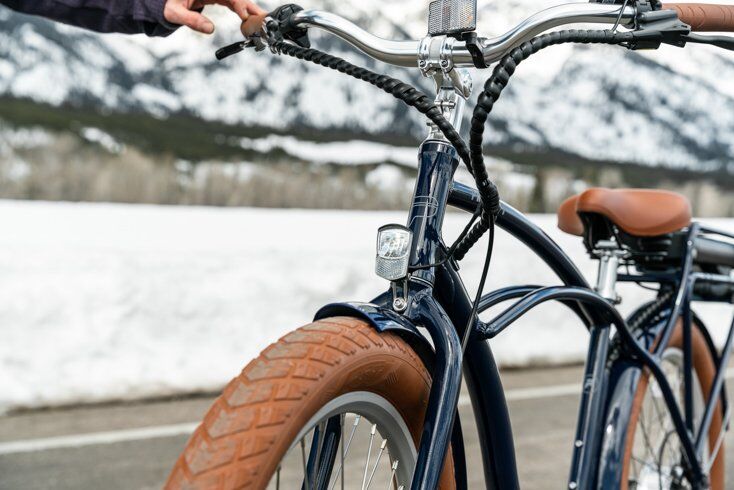 Customers can choose between two frame geometries: traditional or step-through. These frame shapes have slightly different measurements and fit certain riders differently. The traditional frame (Priority calls this 'diamond') is for riders between 5'5" and 6'5". The step-through model is best for smaller riders between 5'0" and 5'11". Each frame option is available in three colors (white, indigo, or mint) with a glossy paint finish.
500W Motor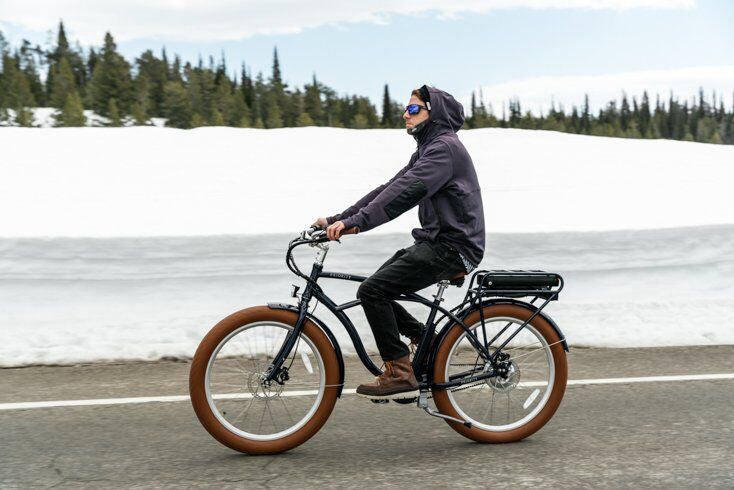 Compared to the standard Coast model, the electric Priority E-Coast tacks on a 500W rear hub motor and a large battery pack at the back of the bike. There are 5 assist levels and a right-hand twist throttle for pedal-free cruising. The E-Coast ships as a Class 2 ebike with a top speed setting of 20 mph but can be configured as a faster Class 3 version to reach a max speed of 28 mph. The powerful motor operates smoothly, accelerates well, and there's no lag when shifting through the pedal assist levels.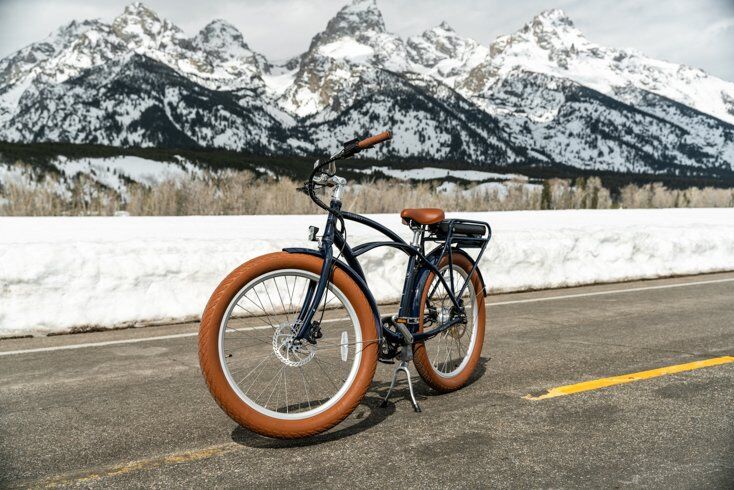 Priced at just $1,999, it makes sense that this model makes some compromises to keep the cost affordable. For example, the motor isn't a mid-drive unit and there's a cadence sensor rather than a more sensitive torque sensor. Riders looking for higher-end ebikes can check out Priority's fancier offerings with Pinion gearboxes.
Battery
The 576Wh removable battery sits on top of the integrated rear rack, preserving the frame's elegant look but adding a significant amount of weight to the back of the bike. It's a matter of personal preference if you like the rear battery placement, but I think it's a smart design choice— cruisers often have an included rack anyway so you might as well take advantage of it!
Bike's Weight Distribution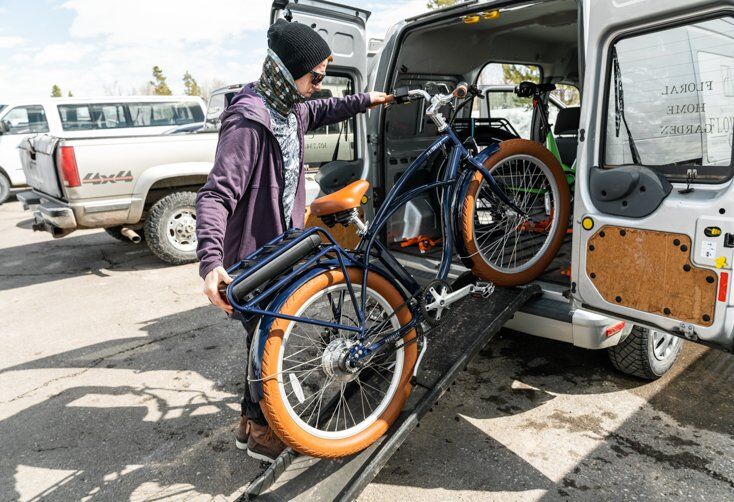 The heavy rear end means the E-Coast likes to do wheelies without much effort. We recommend the ebike for adults because of this bit of caution, especially considering the powerful motor. To balance out the weight distribution, riders can add a front basket to load up with groceries or whatever else they're carrying.
The rear rack has a capacity of 50 lbs. and is pannier-ready but we can't suggest you load up the rear any more than is really necessary which can make the bike tip back easily. The battery provides between a decent 20-60 miles of range on a single charge depending on power mode and other factors. During testing, we noticed that the battery produced a bit of sound and was loud when charging.
The entire bike with battery comes in at 56 lbs. which is not bad for an entry-level ebike. The saddle is comfortable and matches the appearance of the handlebars and tires to achieve that classic beach cruiser look. The smooth ride and elegant aesthetic make the E-Coast a great summer option for cruising around town!
Features
For such an affordable electric cruiser, it's great to see quality hydraulic disc brakes and their strong stopping power. The brakes have large 180mm rotors and feature a motor cut-off and automatic brake light engagement. The single speed Gates Carbon Drive belt is quieter than a standard chain and requires virtually no maintenance, even when exposed to extreme weather.
The colored 3" CST Big Boat tires offer a classic cruiser aesthetic and ride feel. The balloon tires absorb bumps well and smooth out boardwalks, bike routes, and sandy paths.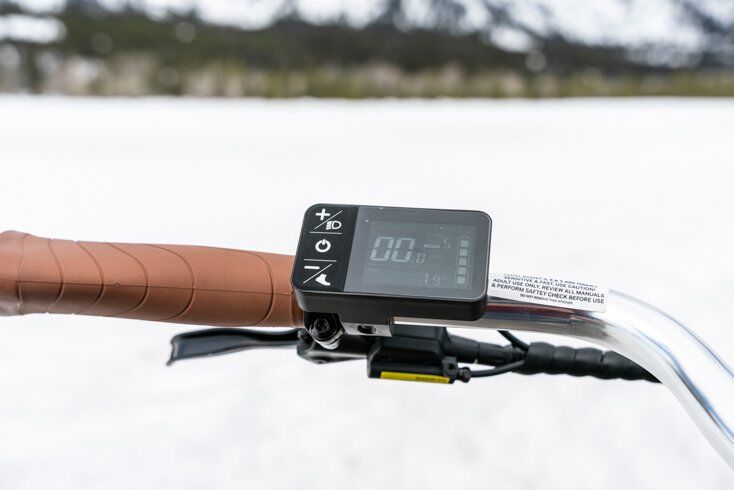 In terms of included tech and accessories, the Priority E-Coast comes with integrated lights and a small display. The front headlight and brake light are controlled via the left-hand controller. The display is small and very simple compared to other brands that trick out screens with full color and other capabilities. But I appreciate the straightforward design that makes it easy to use— there's no need to be bombarded with ride stats on recreational rides along the beach. The display shows trip length, speed, and battery level. There are also fenders and a well-designed double-leg kickstand.
Overall Impression
Marketed as a "hassle-free" electric beach cruiser, I'd say that the Priority E-Coast makes good on that promise. The reliable Gates Carbon Belt Drive ensures cyclists won't run into problems with rust, even if they ride next to the beach or leave their bike outside. Compared to other brands. Priority Bicycles goes above and beyond with design and creates elegant, belt-driven bicycles for recreational riders on the hunt for something a bit different. Take advantage of the E-Coast's sub-($2,000) price tag and cruise the boardwalk in style one one of the coolest electric bicycles we've ever seen.
Related Articles: