After 20+ years of living in the mountains I finally own a road bike thanks to the Propella 7S, and to be honest I'm sort of kicking myself in the butt for not jumping on the road biking train much sooner. What's rad about the Propella 7-Speed Road Bike, is it's also happens to be a pedal assisted e-bike although at first glance you wouldn't think that.
Weight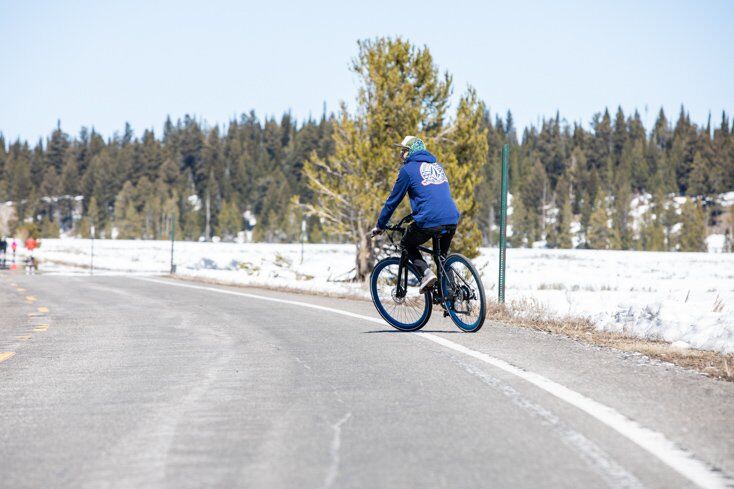 At only 37lb the Propella 7S is the lightest e-bike we have tested over the past 5 years. It's about half the weight of some of the bigger bikes we have reviewed. The 7-Speed Propella is somewhere in the middle of a gravel bike that typically average in weight around 18-30lb and road bikes that are now weighing in just under 20lb.
Being lightweight makes this bike easy to load up onto a bike rack, and easy to move in and out of your office, house or wherever you plan to take it. And the best part about the bike weighing only 37lb is (when) the battery dies, as at some point it will. You can actually pedal this bike back home without to much fuss. Try doing that on a 60-70lb bike and you'll feel just how heavy those other e-bikes bikes are.
The only time you will notice the bikes 37lb weight when compared to a traditional bicycle is when peddling off the line from a dead stop, like you would at a stop sign. Because the Propella 7S is a pedal assist e-bike, you don't get the same pickup and go accelration the way you do with throttle bikes.. Instead you need to get the bike up to speed for it to perform at it's peak.
I like to ride in higher gears giving a better workout and allowing me to move faster on the bike. Which when riding is great as momentum is your friend and the Propella 7S can go fast when up to speed. However as mentioned above the bike takes a little effort to get going if you find yourself in those higher gears. So best thing to do is down shift, like you would in a manual transition or motorcycle before coming to a stop. Then it's much easier to start peddling again.
Who's The Bike For?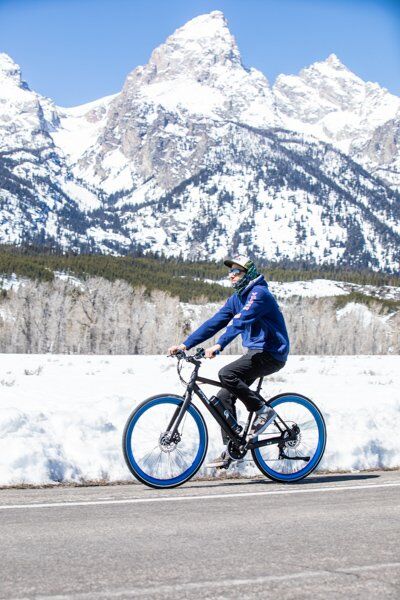 The Propella 7-Speed Electric Bike has a range of 20-40 miles per charge depending on what levels of pedal assist mode you're using. So it would make for a great bike to get into road biking, for someone wanting to get in better shape and would also work for going to the office, riding down the bike path in your town or even for tackling some hill climbs on stepper terrain with the help of the different pedal assist levels. If you live in a place with rolling hills and prefer to pedal for exercise vs hold the throttle the entire time the 7S would make for a great bike.
With an incredibly clean design, and stunning blue alloy rims the Propella 7S will turn some heads and everyone will want to know about the bike, so be prepared to be social.
Battery Pack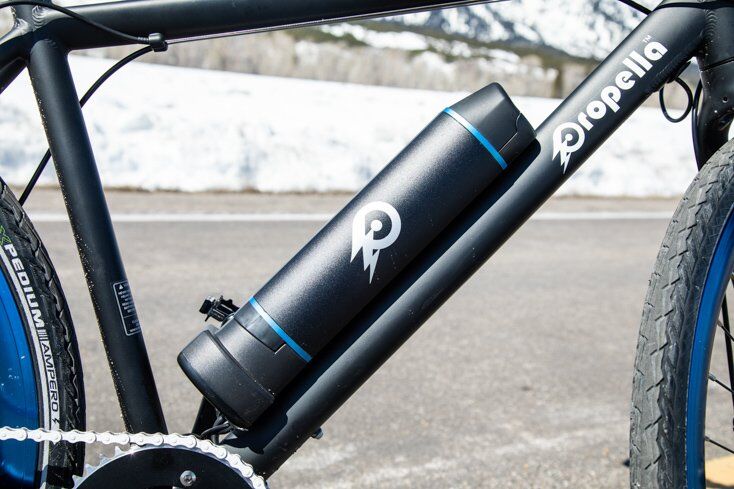 People tend to have a hard time figuring out the Propella 7S is actually an e-bike thanks to the batteries tube design that's mounted to the frame. The battery almost looks like a big water bottle that blends nicely with the bikes look and feel. The battery weighs 3.5lb and can be removed for charging, or left on the frame to charge.
This battery only takes 2.5 hours to fully charge which is about a quarter of the time it takes to get a of a typical e-bike battery charged. So you won't have to sit around all day waiting for a full charge.
Additional 250 Watt Hour Batteries can also be purchase on the Propella website if you planned on bike packing that would be an option to have or just to always have a fresh battery at the house or your office charged up and ready to go.
Bafang Hub Motor
This is a class 1 ebike that tops out with pedal assist at 18.5mph (30km) although you can pedal it a little faster especially on descents. The Bafang motor puts out between 250 watt – 400 watt depending on which of the 5 levels of pedal assistance mode you're using. Where this bike, battery and motor seem to really shine is while going fast and peddling hard. Once at speed the Propella 7S E-bike's geared hub motor is simply put, efficient and easy to ride.
Components
For the price you might think this Propella E-bike wasn't using quality components but that's simply not the case. Propella works with Shimano, Samsung and Bafang among others for parts. With the Shimano stuff the brand is using the Altus 7-Speed Shifter. It's not the most expensive piece of gear from Shimano, but here's a pro tip: All Shimano stuff uses the same bearings, regardless of the style name.
This shifter is easy to use, doesn't make any noise and for me found it's happy home while riding in higher gears. When it comes to stopping the bike runs Shimano Mechanical Disk Brakes so you can trust in it's stopping power even at higher speeds.
The bike rides comfortably even without any suspension at all. This would make for a fun road/gravel bike as the tires are a little beefier and wider then say a carbon road bike. They even have an upgraded suspension seat post you can buy and all the accessories including a rear rack, panniers and bags. You can get a lot of use out of this bike.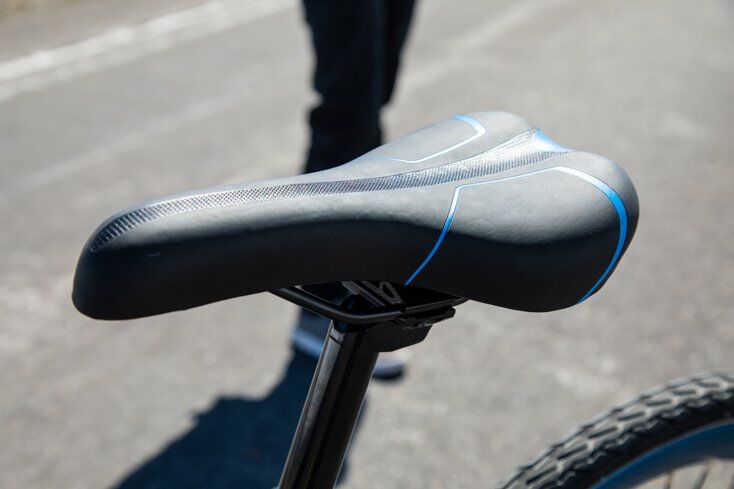 If I had to change anything on this electric bicycle I would consider upgrading the saddle and and handle bar grips to something a bit softer. You'll appreciate some upgrades if your spending longer days in the saddle.
For city commuters, you'll need to purchase a headlight and taillight separately through the Propella website or mount your own? In the future it would be smart for the brand to include this with the bike for riding early in the morning, at sunset and in the evenings!!
Overall Impression
The Propella 7S can be shipped to your home about 75% assembled or can be taken or shipped to your local bike shop. I prefer the bike shop route as theses bike have motors some bolts and screws and I trust the pro's to do their thing. With E-bikes we recommend shop assembly which should cost under $150.00 or you can put the bike together at home in usually under an hour. Just make sure you tighten all the nuts and bolts to the correct torque settings.
The Propella 7s with it's price point is one of the more affordable ebikes on the market. This bike would make for a great entry into road biking or gravel biking as it's done for me, and best of all the bike is really a fun to ride. When you get moving on this bike, you're really moving and with little effort you can easily engage the pedal assistance modes. I look forward to putting many a miles on my Propella 7S E-Bike ($1,299) this summer and for years to come.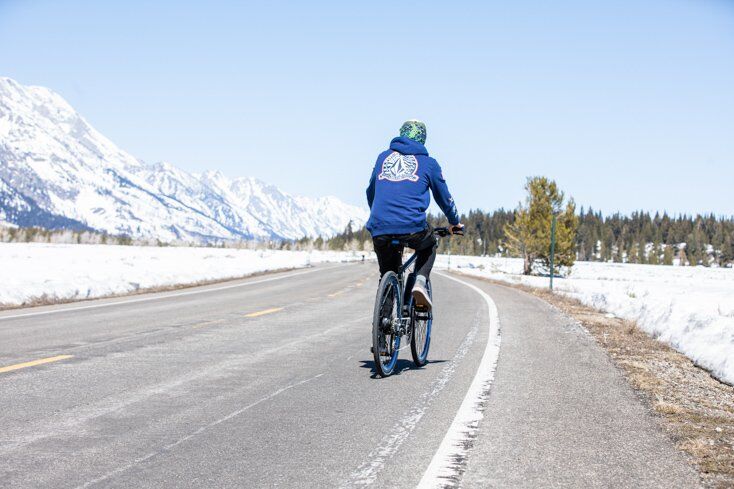 Related Articles: