What is walk mode in ski boots? If you're looking to ski a little out of bounds in the backcountry from the resort you'll need a pair of ski boots with a walk mode, or have a hike function. Next, you'll need to determine the width of your foot and how stiff or soft of a boot you need.
Best Ski Boots with Walk Mode
Lange offers the XT Free 120 in both Medium and Narrow fitting versions. The Narrow fit is the LV or Low Volume version. The XT Free from Lange is lightweight and comes with Tech inserts allowing this boot to be compatible with regular alpine bindings as well as Tech Bindings for someone that is skinning or touring regularly. This Lange Ski Boot with walk mode uses Dual Core injection in the XT Free 120 Boot giving the ski boot power and responsiveness.
Price: $599.99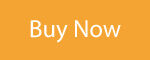 Dalbello made some modifications to the Panterra ski boot line for 2020. They made the boot lighter and redesigned the mechanism for the hike walk feature. Same great fit, just lighter and stronger. The Dalbello Panterra 120 Ski Boots come with an Intuition liner for a fully custom feel, superior downhill performance boots, and comfort.
Price: $599.95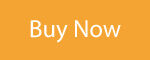 Rossignol revamped its popular Alltrack line of ski boots for 2020. They improved the liner, added tech inserts to some of the models and made the boot with Dual-Core plastic injection making the boot not only lighter but improving the responsiveness and progressive flex of the Rossignol Alltrack Pro 120 Boot. The improved Alltrack has a better range of motion for walking and skinning as well.
Rossignol offers all their ski boot models in Narrow, Medium and Wide Versions, this allows for more fit options. To better understands the Rossignol Ski Boot fit guidelines, the ELITE is for Narrow feet, the PRO is for Medium feet and if it doesn't have either of those it is for wide feet.
Price: $599.99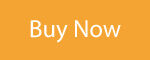 The Tecnica Cochise has been one of the better selling ski boots in the last couple of years for hiking and touring and for good reasons. The Technica Cochise 120 Ski Boots come with Tech Inserts a wide range of motion and a liner that has some really cool customization option to improve your boot's fit. The Cochise has a great heel hold and a nice fit for someone with a medium to higher instep. The Cochise Boot skis with power and precision.
Price: $649.95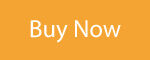 Atomic hit it out of the park with the XTD Alpine Touring Boot. Highly customizable ski boot with a heat moldable liner shell, Tech Inserts and extremely lightweight plastics. The Ultra is designed for a narrower foot, but the heat-moldable shell allows the shell to stretch to fit people with wider feet within reason. The Atomic Ultra XTD 120 skis like an alpine boot, but offers the freedom of getting more turns in the backcountry.
Price: $699.99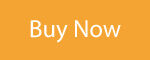 Lange got everyone's attention when they unveiled the Freetour. The lightweight ski boot features tech soles and comes in 100mm and 97mm versions. This is great for skiers with narrow as well and medium width feet. The Lange Freetour 130 Ski Boots ski with power and precision and is an awesome boot for the hardcore backcountry skier as well as those wanting to do some short to long hikes to powder stashes. Lange built this boot from the ground up and introduced a new Ultralon liner which lightweight and fits like a glove.
Price: $699.95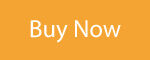 New to the Salomon line is the QST a lightweight ski boot with great rear articulation. The Salomon QST 120 Ski Boots accomplish this with a free-flexing EndoFit tongue. This is a unique design and has been received well so far. Salomon uses a Heat Moldable shell in the higher tear boots in the QST line. This boot is comfortable and extremely light out of the box, best for those with a lower to mid instep, secure heel pocket, and great power transfer. The QST does not come with Tech toe and heel pieces but they are available.
Related Articles: