A true cold-weather workhorse, The North Face Patrol Inferno Gloves provide great finger mobility and dexterity to keep your hands warm, dry and comfy in winter conditions.
Warmth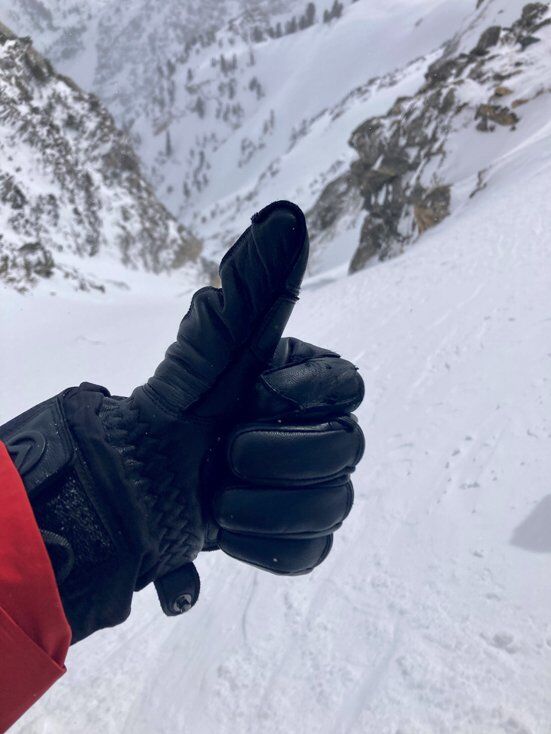 The Patrol Inferno gloves feature exclusive Heatseeker eco pro insulation, breathable waterproof Futurelight inserts, and goat leather shells. These gloves are packed with quality. The Heatseeker insulation provides warmth even in wet weather by utilizing two sheets of insulation to create an air pocket that helps keep the warmth in and the cold air out.
Combined with the breathable and waterproof Futurelight insert it helps keep hands dry in all conditions. Inside it has a soft and warm TKA fleece lining.
Dexterity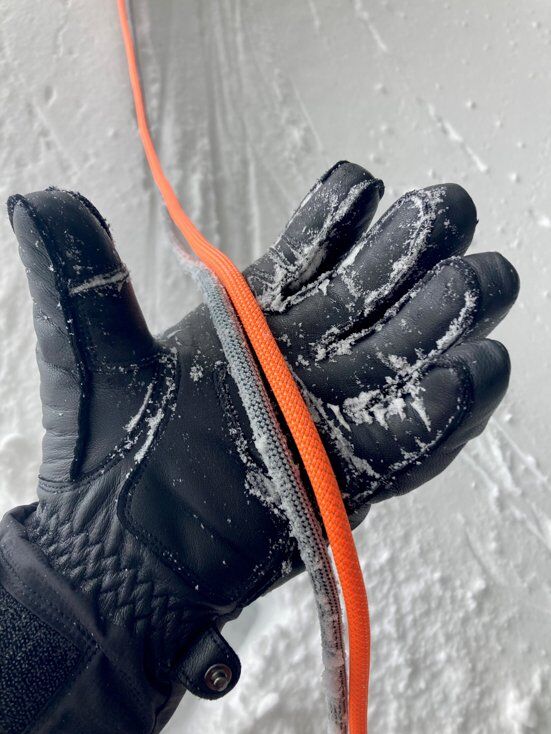 Warmth is key, but comfort is king. These gloves have great dexterity due to the progressive precurve style- which is the accumulative increase of curvature from index finger to pinkie. Thus creating a more natural shape for your fingers as they relax in the glove. Featuring super warm fourchette-box finger construction with sheep leather for mobility and comfort. There is 3 mm of foam padding on back of hand and accordion knuckles for protection. A touch screen usable finger tip is the perfect last detail.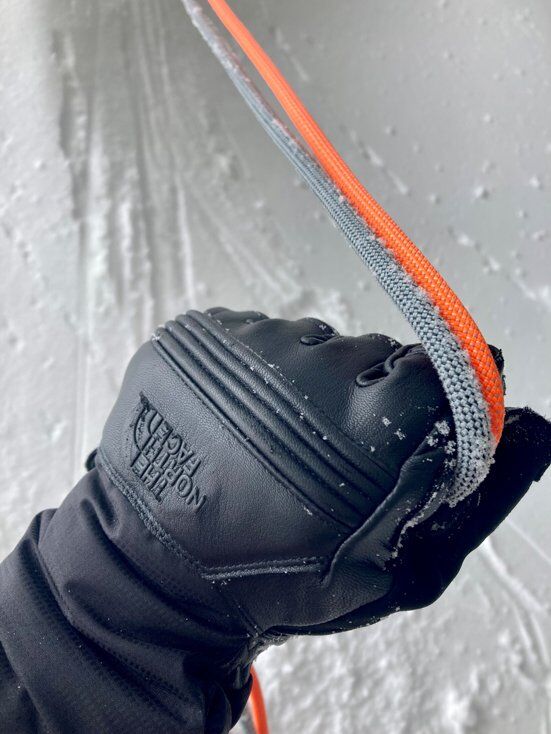 The North Face Patrol Inferno Gloves performed well in the field. They are a warm and comfortable glove with great dexterity. I was able to keep my gloves on to tie knots and setup my rappel device. It's super important in the mountains to be able to keep your hands warm and not pull them out of the gloves for basic tasks. One thing I did notice is that, like other fleece lined gloves once they get a little moisture inside they become hard to slip back onto your hand. The padded knuckles are great for blasting through that tight tree patch to get to your next fresh turn.
Durability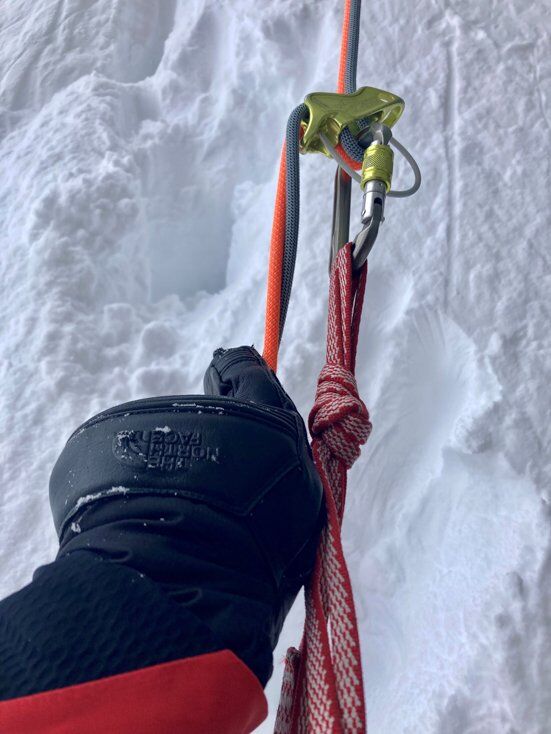 One thing to note is durability. These gloves are made for everyday hard use, aka ski patrol. The double layered leather on the palm provides extra durability for rope work in the mountains. One thing to note tho, is the wrist strap is attached via a very small elastic cord. This proved to be an issue as on day two with the gloves one ripped out- a weak point of design. Aside from that these gloves are built sturdy and ready to last.
Overall Impression
Weather your a seasoned ski patroller, a ski guide or just a skier that gets cold hands The North Face Patrol Inferno Gloves ($149.95) are a top notch choice. These gloves are a great choice for a daily driver that can be used both in bounds and and in the backcountry.
Related Articles: