As the cycling industry becomes more inclusive, a robust selection of mountain and trail bikes tailored to women is becoming the norm. While female riders have been blazing trails in the industry for decades, brands haven't always kept up. Luckily, that's changing- the following guide lists ten of this year's top mountain and trail bikes for female riders all levels. Whether you're just starting to fall in love with mountain biking or are an experienced rider looking for a long-lasting upgrade, one of the following options is bound to check all the boxes.
Best Women's Mountain Bikes
Built for female riders and named after one of mountain biking's greats, the Juliana Furtado 5 continues to inspire. As a female-focused company, Juliana strives to acknowledge and support the women who elevate the sport. From enlisting ambassadors to forging a cycling community, Juliana builds its mission- and its bikes around your success.
The Furtado 5 incorporates classic Juliana elements while introducing new improvements. First off, the company is well-versed in carbon, taking its expertise to the next level. Juliana's carbon technology is researched, designed and produced in the company's California lab. This way, designers, engineers, and carbon experts are able to work together to bring you the best final product they can. The company also builds its frames in its own factory, keeping each part of the process in trusted hands.
Juliana bikes also feature a VPP (Virtual Pivot Point) suspension system, which the company has sworn by for over two decades. The VPP technology allows for a perfect middle ground between pedal power and tackling rough terrain, making your Juliana bike as efficient as possible.
The Furtado 5 employs all this and more- this model includes mixed wheels, SRAM Eagle Transmission, and a sag window to streamline suspension setup. Plus, just when you thought the Furtado 5's all-carbon frame couldn't get any better- you'll have the luxury of the built-in Glovebox for storing your smallest necessities. An included tool wallet and tool purse make storing and accessing tools quick and convenient.
When it comes to the benefits of the Furtado 5, the list goes on and on. If you're on the hunt for a female-oriented, tech-savvy bike, look no further!
Price: $7,999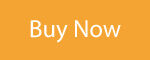 If you're set on a hardtail, the Fathom 2 from Giant should definitely make it on your list. Built around a lightweight ALUXX SL aluminum frame, the Fathom 2 makes traction and speed top priorities. This bike is all about the details- a 75-degree seat tube angle, for example, amplifies your pedaling strength while tackling uphills. The Fathom 2 features a Giant Crest 34 suspension fork with 130mm of leeway for absorbing pesky trail irregularities and a Shimano Deore 1 x 10 drivetrain.
This model also has a dropper post, making it easy to adjust saddle height while riding. The Fathom 2 is ready for tubeless riding, meaning less flats and smoother trails. With a lifetime limited warranty on the frame, the Giant Fathom 2 is built to last, no matter how often you're planning to hit the dirt.
Price: $1,899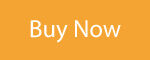 If you're searching for a sturdy racing and casual riding bike, consider Juliana's Roubion CC 4.1. Featuring an MX mixed-wheel setup, the bike's rear half is agile enough to swivel around the toughest turns. The front, on the other hand, will be stable and offer the control you need to keep taking on challenges.
The Roubion definitely means business and might be a better option for more experienced riders looking for results out on the trails. Like the Furtado 5, this model includes a handy glovebox. The Roubion CC is equipped with a Sram AXS 1 x 12 wireless drivetrain.
Price: $7,999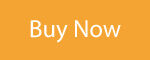 Liv's Pique Advanced Pro 29 is another sound choice from the women-specific cycling brand. Lightweight, stiff, and efficient, the Pique Advanced checks all the boxes when it comes to varied terrain. This is a good option for intermediate mountain bikers looking to ride moderately challenging trails or enjoy more casual mountain rides.
The Pique Advanced features 29-inch wheels and Maestro suspension with 100mm clearance. This makes it comfortable and manageable on unpredictable terrain. Tire width can reach up to 2.4 inches, and the dropper seat post lets you effortlessly move your seat out of the way on downhills.
Like most LIV models, the Advanced Pro comes in extra small sizing, built to accommodate riders under 5 ft. tall. This sizing flexibility is one of the details that sets LIV apart from similar brands.
The Advanced Pro 29 is a well-equipped model for riders who aren't necessarily going to be racing but find themselves daydreaming of taking on some tougher trails.
Price: $4,300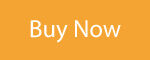 With an Alpha Silver Aluminum frame and internal routing, Trek's Marlin 5 Gen 2 is ideal for the casual rider with an adventurous spirit. Whether you're just cycling around the neighborhood or getting to know your local trail system, this model is a great segue into mountain biking. The bike features a 2 x 8 Shimano drivetrain, a fork from Suntour and hydraulic disc brakes from Tektro.
Kickstand and rack mounts are available, making it easy to quickly convert the Marlin 5 Gen 2 into a reliable commuter bike. This model comes in classic lithium grey, red, azure, and a playful Volt blue /Miami green gradient.
Price: $739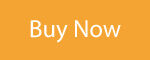 Brought to you by women-run cycling brand Liv, the Intrigue Advanced boasts versatility above all else. This model can conquer all kinds of terrain, ensuring you feel safe, comfortable and in control no matter where the day takes you. Custom tuned 140mm Maestro Suspension joins a 150mm/ 140mm platform to enhance traction, especially on unpredictable downhill sections.
The Intrigue Advance comes with 27.50-inch wheels and can fit tires measuring up to 2.6 inches, based on your preference. Featuring a super-light Advanced-Grade Composite raw carbon frame and a mix of Shimano SLX and Deore drivetrain components, this is a flexible model for riders of all levels. When you choose a mountain bike from Liv, you're also choosing to help support female- powered initiatives across the cycling world.
Price: $3,900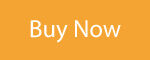 If you're looking for a reliable, agile hardtail, the Trek Roscoe is the model for you. Boasting a lightweight aluminum frame, hydraulic disc brakes, dropper post and Shimano Deore 1 x 12 drivetrain, this beauty has it all. The dropper post is especially handy when you need to lower your saddle height on the go.
The Roscoe 7's 140 mm Rock Shox Recon Silver RL Fork is equipped with an adjustable Solo Air spring, allowing you to customize it to your weight. The fork also has a lockout, meaning you can lock the suspension when the trail calms down.
The Trek Roscoe 7comes with 29er wheels at 2.6-inch tires, both cushioning your ride and ensuring efficiency. Coming in Matte Black, Teal, or a showy Miami Green, this model is great for beginners and has the ability to surprise seasoned riders. As with all Trek purchases, you can buy confidently thanks to the company's 30-Day Unconditional Guarantee.
Price: $1,899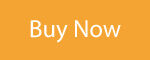 The Rockhopper Comp 29 from Specialized is a budget-friendly choice that doesn't compromise premium tech. This is the first time we're seeing the Premium A1 Aluminum frame on the singletrack scene, and it's looking promising. Reliable SRAM Level hydraulic disc brakes, a 1×9 drivetrain from MicroSHIFT and a Stout wheelset complete the package.
Coming in five sizes, each Rockhopper Comp frame Is matched to the perfect wheel size, making sure nothing is lost in translation. This model offers improved stand-over height, a lockout-equipped fork, and hookless 25mm wide rims. If there's one thing that sets this ride apart, it's the improvements- fine-tuned to perfection, this is one of the most efficient Specialized options thus far.
Price: $950.00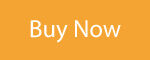 Featuring a brand-new design and innovative spec list, the 2023 Norco Storm 2 is perfect for the all-around rider. If you find yourself riding in the city as often as you do on mountain trails, the Norco Storm 2 is ready to adapt. While riding off-road, enjoy Tektro hydraulic brakes, a Shimano Deore 1 x 10 drivetrain, tires measuring up to 2.35 inches, and the peace of mind that comes with internal routing.
This bike is in its element on off-road adventures but is flexible enough to ride casually as well. This means you'll be just as comfortable on dirt roads at your local park as on rugged slopes. If you're looking to buy from a smaller company, Norco is a great place to start. Founded in British Columbia, the company designs every bike with its long-standing mountain biking roots in mind.
Price: $899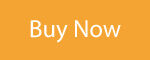 A different take on a classic from Canyon, Canyon's Spectral 125 AL 6 offers all the tech without the extra travel. This model offers 140mm front and 125mm rear travel, meaning it can still take on rough trails and provide you with enough stability to ride confidently.
Coming in at 15.4 kilograms, the Spectral AL 6 also features internal routing, replaceable thread inserts, and Triple Phase Suspension Design, which makes sure you're always in control. A DT Swiss AM LN 370 wheelset with 2.4 ich tires from MAXXIS improves traction, keeping you grounded as you roll.
Durable, secure and available in sophisticated gray or warm red ochre tones, the Canyon Spectral 125 AL 6 covers all the bases, no matter your experience level.
Price: $2,990