The trails are drying out in the intermountain west after a huge winter for some areas. Enter: bike season. Well, for fatbikers the cycling never ended. Dust off those two tired steeds and take inventory of what gear may need updating.
If you're looking for a new bike rack, Yakima has you covered (and carried) with the StageTwo hitch rack. This burly tray-style rack has all the features you've come to appreciate from the Oregon based company.
Weight
Bikes are getting heavier and lighter these days. From carbon race bikes to fat-tire eBikes, you need a lot of versatility out of your rack. The rack itself weighs 66lbs. If you're hauling bikes all summer long and aren't taking it on and off, the weight won't be much of an issue. If you do find yourself removing the rack frequently their lighter HoldUp rack comes in at about 49lbs.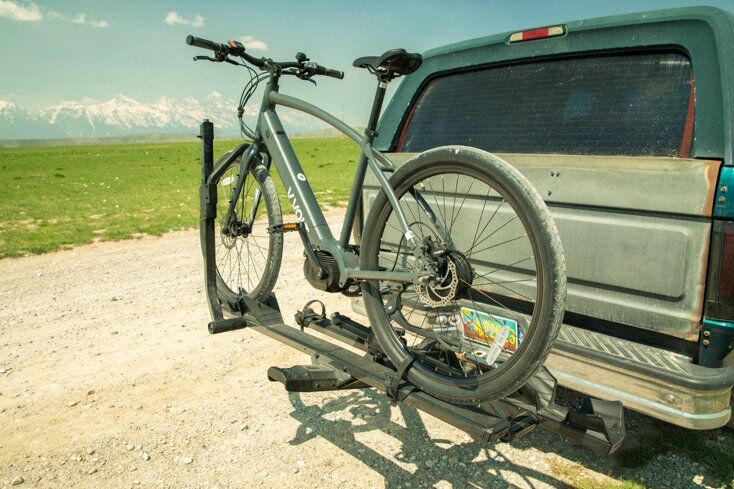 The carrying capacity may be a problem for eBikers. For normal road conditions, the weight limit per bike is 70lbs. For off-road driving conditions, the weight limit drops to 42lbs per bike. Be sure to check the total weight of your bikes and the types of roads that connect you to your local trails.
If you are hauling heavier bikes you will need a bike ramp to avoid lifting the bike right off the ground.
Assembly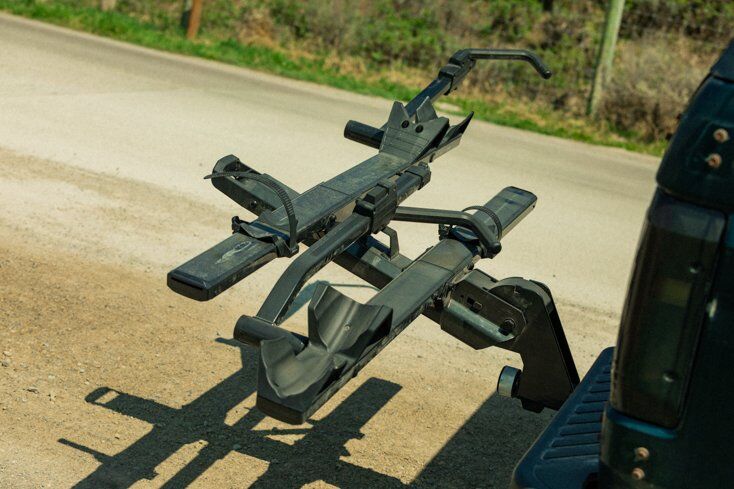 Assembly of the rack is straight forward, but may take some time. The rack takes a bit of attention and wiggling around due to the mass produced, imprecise nuts and bolts. Beware of stripping threads.
Security
The 2" receiver compatible rack locks into your vehicle's hitch with Yakima's speed knob locking mechanism, and a small safety pin in the neck of the receiver. The tool-free attachment makes installation quick and easy.
The rack features a an integrated lock loop to feed your preferred lock through. The rack also has integrated wheel lock that is secured with Yakima's Same Key System (SKS.)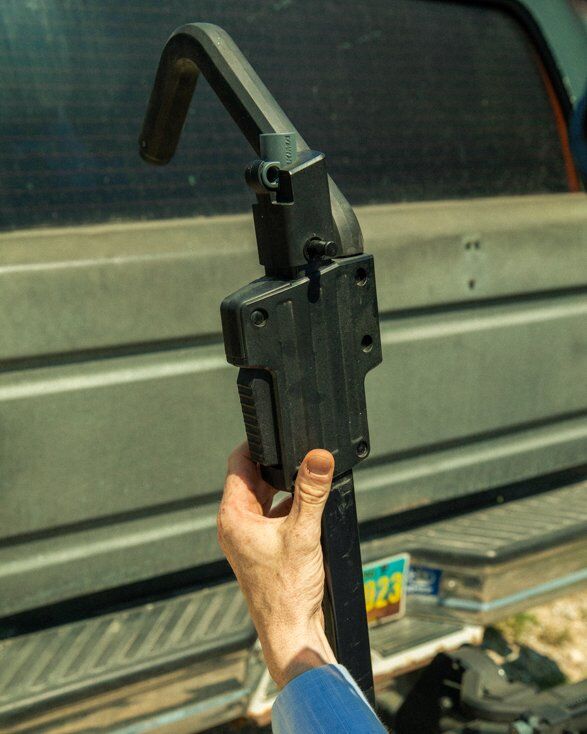 Yakima's trademarked StrongArm system holds the bike by the front tire. This security system allows for a wide range of tire sizes, up to 29×3.25" or 5" wide with the Fat Tire Bike Kit ($29.00) addition. The StrongArm system also prevents rack-to-frame contact, preventing frame rub and allowing for all types of frame shapes.
Who's Rack For?
We recommend this rack for riders with eBikes within an appropriate weight range. If you have bikes under 40lbs and want to save a few bucks, the HoldUp may be a suitable option as well.
Regardless, if you already own a Yakima product, this will feel as familiar and useable as any. It's bomb-proof and user friendly despite the weight.
Car Access
From a quick release lever at the front of the rack, riders can tilt the tray upright when not in use. When loaded with bikes the lever tilts downward to provide easy access to your vehicle's lift gate.
Overall Impression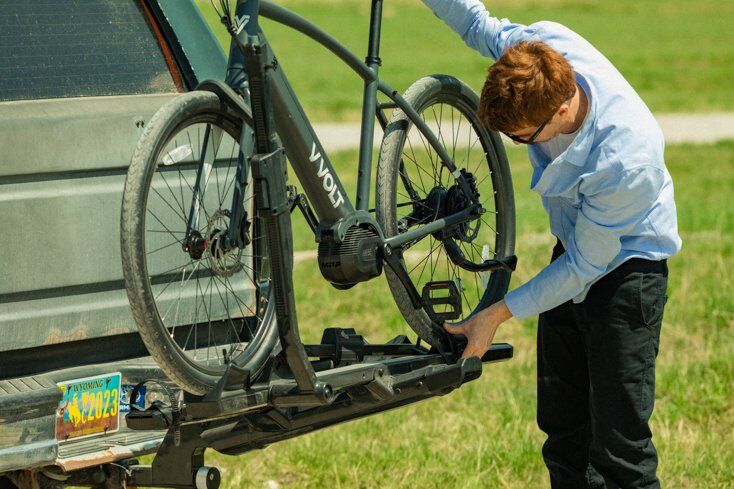 The Yakima StageTwo ($749.99) is one of Yakima's higher end tray-style racks. It's a sturdy piece of equipment intended for eBikers, but the weight restrictions may be an issue for riders with heavier bikes. If you have bikes under 30lbs and don't need the extra bulk, the Yakima HoldUp ($339.00) would be less expensive and lighter Yakima alternative. The rack also does not come with a bike ramp.
Related Articles: