LOVELAND, CO – On August 8, 2014, I attended a music festival located on the grounds of a religious cult. Had I known this was the case beforehand I would have never have attended, nor promoted the event through our publication. This article is to warn and inform concert-goers who might make the same mistake, and raise the larger issue of cult recruitment at live music events.
Emissaries of Divine Light Cult
The Emissaries of Divine Light was established in 1945 by Lloyd Meeker, after a supposed 2-day conversion experience in which he stated he had been chosen by God to initiate the salvation of the world. The cult recruits mainly on University campuses and invites recruits to Sunrise Ranch to experience their lifestyle.
According to former member Nancy Miquelon, who spent 13 years in the cult, "Perhaps the greatest personal violation is that a person is attracted to this group because of strong moral and spiritual values, a high personal vision for humankind. This ideal is used to attract people, then twisted to the ends of the cult. A fellow ex-member calls it spiritual rape. You don't see until you leave, of course, how you've been victimized."
In the book, "A Brief Guide to Secret Religions" author David V. Barrett states "Trying to describe Emissaries spirituality with any kind of precision is like trying to nail Jello to the wall."
The emissaries of divine light are not the first to usurp the uplifting power of music for their own recruitment purposes. The Twelve Tribes, a quasi-Christian sect, has been following a number of acts on tour since the 1980s under the pretense of offering medical assistance to concertgoers while recruiting lonely fans who turn to music for community and connection. One Tribes member and Bob Dylan fan told the New Yorker that he joined because his life was 'going downhill fast.' A Vice report on the Tribes' presence on the Dylan tour cited seriously anti-Semitic statements in the group's literature, as well as evidence that they have tried to recruit Dylan himself.
While the sunrise ranch, one of the most active cults in Colorado offers a message and intentions that may be troubling to some, their motivation–as is so often the case with cults–is easy to understand: money. The Tribes require, or at least strongly encourage, followers to turn over their assets to the group. According to Rick Ross, a law enforcement official and cult expert that may explain their transition to following acts Like Dylan with an older following. Ross told the New Yorker "It's not a big deal if you're a young person—you may have a car and a little bit of money. But if you are an older Bob Dylan fan, you may have an estate and a substantial amount of money."
Arise Music Festival
The Arise Musical Festival Attendance was estimated around 2,000+, with most likely unaware that the venue for Arise, the Sunrise Ranch Colorado is the international headquarters of a religious cult known as the Emissaries of Divine Light. The ranch is located just outside the town of Loveland, Colorado. Sunrise Ranch is marketed as a unique combination of consciousness, organic farming and gathering place for the intentional spiritual community.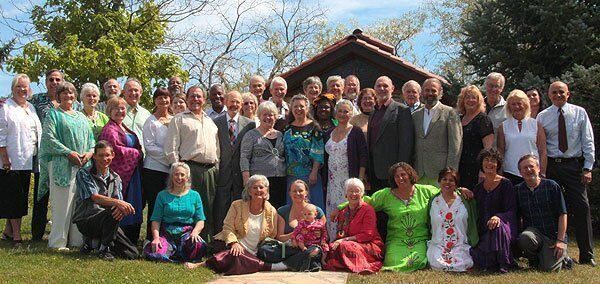 The Arise Music Festival was billed as a conscious music festival that celebrated "uplifting the world through music." Over 90 bands played the festival ranging from national touring acts to up and coming Colorado bands. Along with the music Arise provided a variety of free workshops including yoga, access to healers and even Chakra activation classes.
We asked the musician, and Grateful Dead historian David Gans if he has ever found himself or knew of the Grateful Dead ever performing at a venue with questionable intentions "As a performer, I would prefer to know before I sign the contract if a festival has a mission above and beyond entertainment and recreation."
As my experience demonstrates, it can be hard for fans to spot cult sponsorship and involvement in concerts. Cults don't call themselves cults, and they often disguise their predatory recruitment tactics as entertainment or community service. I plan to never visit the Sunrise Ranch Loveland Co Cult ever again.
Cults in Colorado? go figure. However, the Emissaries of Divine Light Controversy has been documented time and time again.
The best way to steer clear of these folks is to ask yourself, "is it about the music?"
Related Articles: