The following splitboard gear can be found in my backpack anytime I'm out splitboarding or backcountry snowboarding. I feel it's better to be overly prepared than to spend an uncomfortable possibly life-threating night outdoors in the middle of winter. The gear I carry in my splitboard kit just may save my life, or yours too.
Splitboard Gear Video
My Splitboard Kit Includes:
Links to where to find the gear mentioned in my video:
Black Diamond Legend Snowboard Gloves – ($79.99)
Dakine Chris Bencthler Snowboard Mittens – ($114.95)
Leathermen Crunch Snowboard Repair Tool – ($109.95)
DIY First Aid Kit
Life Link Avalanche Shovel – ($99.99)
Paracord
It's surely pretty awkard trying to carry everything you need to go splitboarding in your hands or a tiny backpack.  That's were a backpack like the Burton Incline Touring Pack comes into play.  It's designed for backcountry snowboarding in avalanche terrain.  The perfect piece of gear for splitboarders that tend to carry some "extra stuff" like found on this list.
I get cold easily after touring and riding for hours on end.  So I like to make a fire.  These tiny little Extreme Start Fire Starters take about the size of a Snickers bar in your backpack.  It's a no brainer to carry + fire is fun.
This little tool is a game-changer for anyone recreating in the backcountry. The SPOT X allows easy 2-way text messaging via Satellites.  This sort of tech in the past cost an arm and a leg, now for under $200 and an added cost of a service plan you can always have a way to get an emergency message out.  The standard SOS feature works but the reason to buy this is communication with your loved ones.  "Hey babe, we are going to be late, or hey babe call search and rescue, we are lost coordinates attached to this message" Then on the flip side you can now RECIEVE messages, "got it, search and rescue is on the way". Plus you can also geotag locations to lookup at a later time, find a sick line.  Turn on the SPOT let it send a ping and when you get home Google earth will take you right there.
In the video I had 4, I recommend 6 or more. Your splitboard skins will fail, the glue fails, the profiles of the boards are not made for flat skins and so forth.  When they fail, because they will. Put one strap in the front, one in the back and one under your binding.  Now you can tour all day long with skins that have gone to shit.
This is my backup headlamp.  I like it because it's got a ton of power, the cool looking red light for early morning tours and isn't too heavy.  The only thing I hesitant with and why this is my backup is it can only be charged via USB.  Maybe you bring a battery pack with you to charge your devices?  I bring standard batteries instead, the kind our beacons and other devices take.
Ahh my new favorite piece of outerwear comes from Mountain Hardwear.  The Mountain Hardwear Ghost Shadow Hoodie is cozy, packs down to almost nothing and has a recycled story if that tickles your fancy.  If you don't have a puffy in your pack, let this be the first thing on the list you buy. This midlayer weighs around 12 oz stuffs into just about any nook and cranny in your pack and looks great even after repeated use.
I have talked about these base layers before they rock.  A small company out of Mammoth Lakes California designing performance base layers at a great cost.  It doesn't take much room to toss one of these into your backpack either, even at the very bottom.  Pull it out after your sweating swap, eat sleep repeat.
I have used these gloves in BC in very wet heavy think rain to snow.  Even after having them soaking wet 9 on the outside) I have been able to count and trust in these gloves in the worst of situations.  It's not really what you think of in a ski glove, more so a motocross glove.  It works great as a backup if the shit is hitting the fan. If you rock anything leather, be sure to use some waterproof sealant to keep them waterproof over time.
I like mittens, although I don't wear them enough. These mittens have one of the awards for best snowboard mittens of the year because they are cozy, warm and you can still do "some" stuff while wearing them.  Personally I like mittens when sitting around and going downhill.  For everything else, I like more of a work glove. Writing in mittens is hard as is using zippers.
I just got this new beanie from backcountry, it's a great way to keep a ton of heat from leaving your body.  I wear hats on the up, beanies on the down.  If you're having to spend a night outdoors a nice beanie ought to go a long way.
A pair of goggles that work in just about every light condition?  Scratch that a pair that works all the time that's the Bolle Emperor Goggles for you.  Bolle has some cool photochromatic light tech in their goggles.  These are always my first choice when going downhill.  I also carry a pair of Glade Goggles for when it gets super sunny.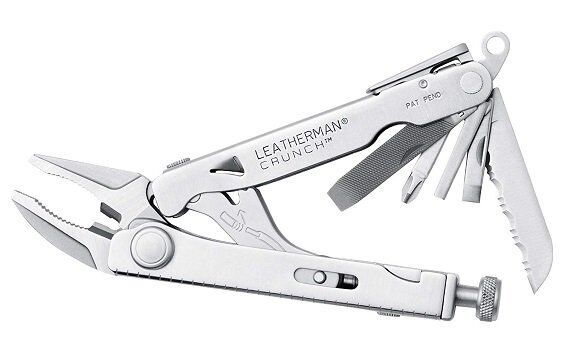 It's heavy, but it will do everything that you need in the backcountry for a multi-tool.  The Leatherman Crunch has a vice grip.  Can you think of a time you have needed that in the backcountry or time you would?  If so buy this. Hint when poles get stuck frozen (think carbon collapsible) this tool can help.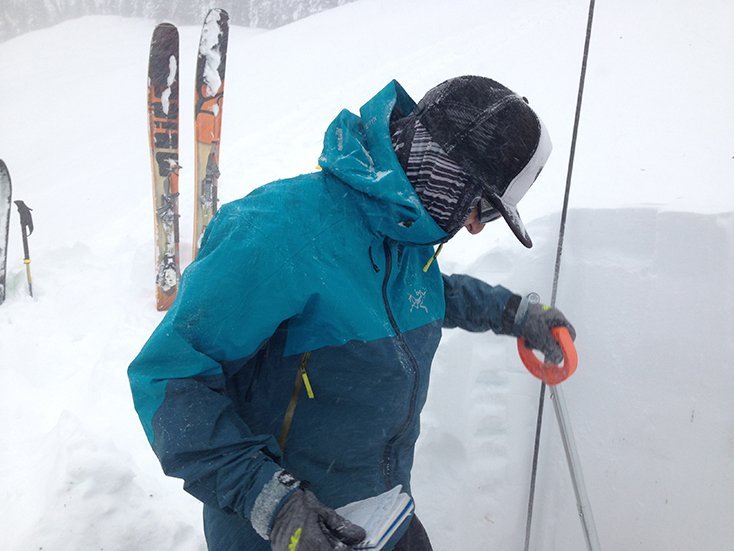 There are other snow science recording books on the market, you've most likely seen the AIARE ones.  I like this one from Snowpit Technologies, its easy to use allows me to track snow throughout the winter.  Start using one of these, at the very least it's a record of your tours.
I'm not sure why the price on this jumped so much.  This compass works, it's a Silva they are tried and true.  It allows you to figure out the direction of travel, slope angle and slope direction.  Don't get caught in the backcountry with your pants down on terrain that screams "avalanche terrain" learn to use a compass and read a map, or just stare aimlessly at your smartphone, your call.
Homemade First Aid Kit
Making a first aid kit is easy, figure out the sort of injuries you have had or may have in the backcountry.  Small stuff like medicine is easy to pack, as are things to stop bleeding, I will make a future video about building a first aid kit in the future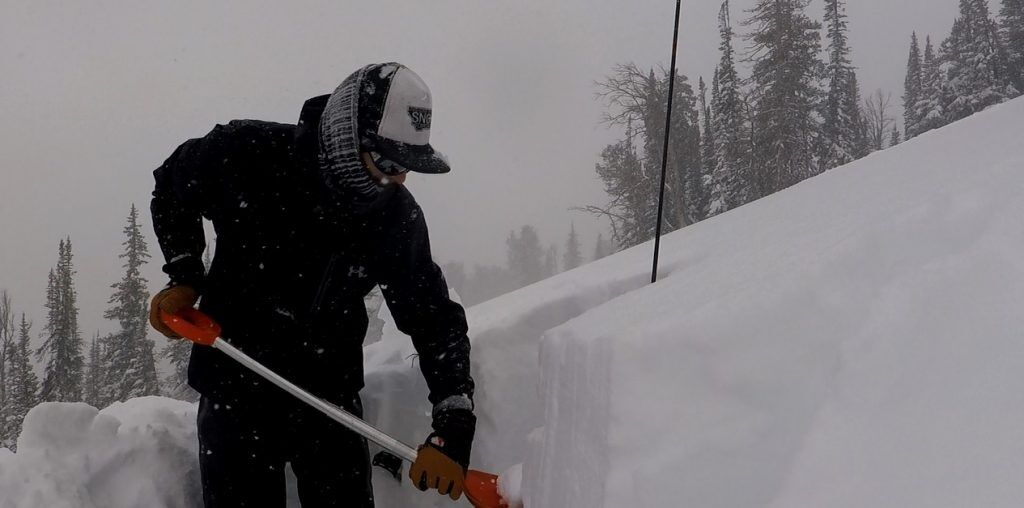 Life Link Avalanche Shovel
I love this shovel, however not sure you can find it anymore.  Look for a shovel that is durable first and foremost, if you have ever tried to cut through blocks of avalanche debris you will realize the flimsy lightweight shovels won't do you much good. The Life Link Guide Shovel is huge and barely fits in my pack, so keep that in mind as well.
[Purchase: $99.99]
A nice probe that sits in my backpack and hopefully never has to be used.  It's one thing to practice it's another thing to go probing for bodies.  The MSR Striker 240 is great for skiing in the inner rocky mountains, of going to BC or Baker get a longer 320cm probe. This thing is lightweight, but not too lightweight.

Great saw and very very sharp.  Don't cut your hands in the middle of the day when temperatures are below zero.  What this saw allows you to do is make real cuts in your pit.  The back of your ski pole, splitboard or skis doesn't count.  This takes up little space and is a crucial tool in making a snowpit. Plus it has a mark at 30cm, talk about convenient for cuts.
Backcountry Snowboarding Gear