The first question my son asked when I tried on Bern's Hudson Bike Helmet was "Are you wearing your hat under that helmet?" Because Bern, a helmet maker that has long realized the value of a visor, has made a bike helmet that looks like the rider's wearing a hat under the dome protector.
It's light, stylish, and still incorporates that epic MIPS technology for the rowdiest of crashes.
Bern Hudson Specs
Start with the MIPS: the Multi-directional Impact Protection System. Without spending too much time explaining the science, let's just go with the fact that it protects your head when you're spinning and hitting the dome from all sorts of random directions.
The Bern Hudson MIPS Helmet is rated up to 27 mph, meaning it can handle crashing on most e-bikes, with the NTA-8776 rating that was rated specifically for e-bikes. Extremely important since e-bikes are damn fast, almost like a motorbike under your seat. The Bern Hudson even earned a 5-star rating from the Virginia Tech Helmet Lab, which uses 6 impact locations at 2 different velocities. We're talking some serious testing.
Weight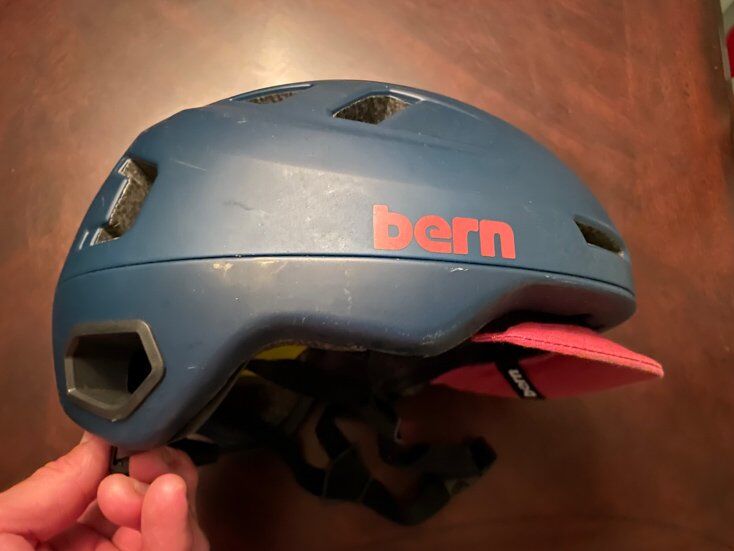 Yet with all this protection, you're talking a super light helmet. The Bern Hudson comes in at 350 grams, or about 3/4 of a pound. It also incorporates 13 vents because summer on the bike can be stupid hot, especially in August. There's a snap-in back light to make commuting even safer. But of course, the thing about a helmet is that it can be just as versatile in all ways. Which is how I tested it.
Bike Helmet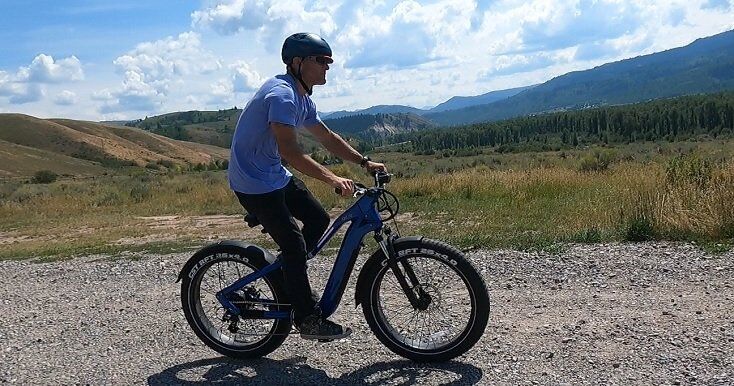 The Bern Hudson is bike helmet that I first wore on a couple-mile ride down our local bike path. Didn't take any spills but it was so light I almost forgot I was wearing it. Then, I tried out a massive e-bike that must have been pushing close to 30 mph while pedaling and hitting the throttle.
It was a fat bike so naturally I turned it onto some chunk single track and some bushes. It was fast. A bit nerve-biting. But I actually felt pretty comfortable wearing this light, hat-brimmed head-shell. The Bern's Hudson Helmet, gave me a feeling that if I take a spill, and I break something, it won't be my head. So I rolled faster and faster, drinking up the thrill of speed over chunky ground and through a concrete tunnel. It gave me every bit of assurance I needed to ride.
Next I tried it out on some big non-bike adventures.
Ski Helmet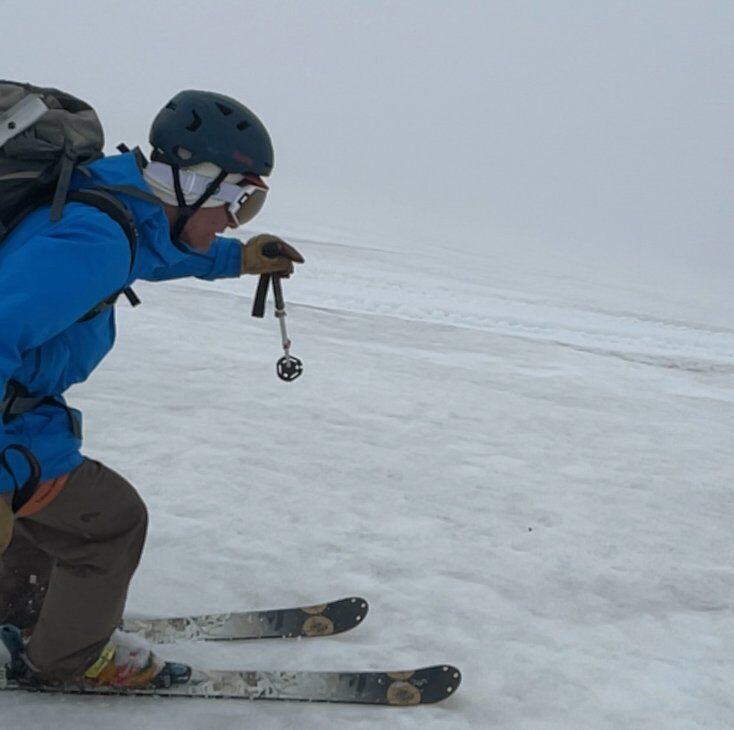 I took a trip to Iceland with my son and skied a glacier in July. It was snow going from slush to hard, with rocks dispersed throughout. I brought the helmet figured it'd handle any impact, and I was right when I took too hard a turn in some mashed potatoes and went over the head. Didn't even feel it.
I wore the helmet on a hike in an ice cave. Didn't take any falls but man was it light. And later, when I skied an indoor hill just outside London, where a helmet is required, the Bern Hudson not only did the trick but it also gave me some individual flare and steeze.
Overall Impression
The Bern Hudson Helmet feels like a hat. The brim makes it indistinguishable from rocking that hat-under-helmet steeze. And the light weight makes it almost feel like normal cap, lighter and more aerodynamic than any bike helmet.
The Bern Hudson MIPS Helmet ($139.99) has all the protective science you'd need at a weight you want, with a style guaranteed to keep you from looking like your average bike geek. If protection, comfortability, and steeze drive your bike, the Bern Hudson's your choice. Sure to turn heads while keeping yours safely in one piece.
Related Articles: