When you're heading out camping, hiking, or on any lengthy journey that takes you away from home, one of the most important things to remember is a power source. These top 5 portable power stations will make sure your electronics stay powered up and running, no matter where you are! Let's take a look.
Best Portable Power Stations
If you're looking for a reliable and efficient portable power station, the Geneverse HomePower PRO series might be just what you need. This device has a massive capacity of 1210Wh, which can provide up to 7 days of power to your essential devices and home appliances.
That's more than enough to keep you covered during an emergency or while you're off the grid. One of the best things that I like about the HomePower PRO is its versatility. It has three AC outlets, two PD 100W USB-C outputs, and two Qualcomm Quick Charge USB-A 3.0 ports. That's a ton of connectivity (and more than I needed, to be honest).
And what this means is that you can charge a wide range of devices, from smartphones and laptops to small appliances and power tools. The AC outlets even support 120V/60Hz, making it perfect for use in cold North American states.
Another great feature of the HomePower PRO is its fast recharge time. You can refill the battery in just 1 to 2 hours using an AC wall outlet or in 3 to 4 hours using the solar generator. This means you can get back to using your device in no time without having to wait around for hours. Whether you are alone or with your family, there's plenty here to accommodate everyone.
The Geneverse HomePower PRO series also comes with a smart app control feature that works via Wi-fi and Bluetooth. This allows you to monitor the battery levels, switch between charging modes, and more—and you can do it from virtually anywhere. The app is user-friendly and makes it easy to manage the device, even when you're on the go.
If you're running a heater, you can expect to get about 1.5 hours, tops. That's pretty decent, considering the size and weight of this power station. It's also among the best you'll find for portable power stations for camping.
As far as powering all of your other essential items—laptops, TVs, lights, satellite—you shouldn't have a whole lot to worry about. I found it to be capable of meeting—and often exceeding—my needs. Coupled with the fast charging capabilities, it's safe to say that this power station is a smart buy.
The Geneverse HomePower PRO series is a great choice for those who want to live a more sustainable lifestyle. It's a renewable energy source with no maintenance costs, and it's quiet and portable.
Plus, it comes with a 5-year limited warranty, so you can have peace of mind knowing that you're protected in case anything goes wrong.
By investing in the Geneverse HomePower PRO series, you can trust that you're getting a top-notch portable power station that provides a lot of value for its price. With its massive capacity, versatility, fast charge time, and smart app control, it's a great option for anyone who needs a reliable and efficient power source on the go and will also work to charge your e-bike battery while camping.
Price: $1,499 Battery Only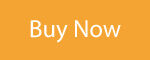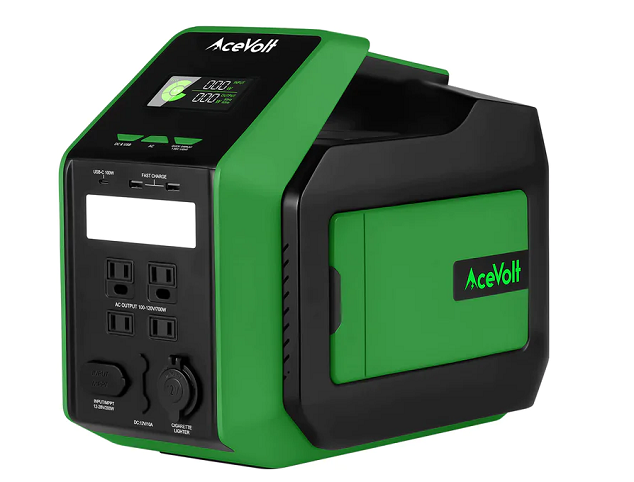 The AceVolt Campower 700 LiFePO4 Portable Power Station is unquestionably one of the leading portable power stations available on today's market. Its 672Wh LiFePO4 battery provides a plethora of benefits that traditional lithium-ion batteries can't provide.
For example, its cycle life is notably longer than other batteries, which allows it to be charged and discharged more times before reaching the end of its usefulness. In fact, this battery is projected to last more than 10 years!
What's more, LiFePO4 batteries exceed the energy density of traditional lithium-ion models, allowing for a greater amount of power in a smaller package. That plays a pretty sizable role in keeping this portable power station, well, portable.
And in addition to increased efficiency, these batteries also provide an extra layer of safety, as they are known to be much less prone to fires or explosions than their counterparts.
An essential attribute of the AceVolt Campower 700 is its extensive charging options. With AC, USB-A, and USB-C ports all included, you can power up multiple devices in one go.
To top it off, AceVolt offers the Campower 700 in variations that come with solar panels for even more portable charging power. This version of the station comes with a solar panel input for those seeking an eco-friendly way to recharge their battery when enjoying outdoor activities or during emergency circumstances.
The AceVolt Campower700 offers remarkable performance, boasting a battery capacity that permits devices to remain powered for many days without needing to be recharged. The power source is perfect for camping trips and e-bikes.
In fact, AceVolt and Himiway collaborated on the Himiway X AceVolt, a set that includes the Himiway Cruiser e-bike and AceVolt's Campower700 portable power station. It's the perfect setup for anyone who wants to cruise around with portable e-bike power.
The power station in this set secures to the rear bike rack, giving a whole new meaning to portability. If you like to take your e-bike with you on your camping outings, this is hands-down the best way to do it.
And if you're worried about the power station weighing you down, you can rest easy—the AceVolt Campower700 is definitely designed with convenience in mind. Its portable frame handle design makes it easy to carry around for any purpose, including e-bike portability.
Even better, you get an LED display that keeps you informed of how much juice remains and what stage your charging process is currently in.
To bottom line this one, I found the AceVolt Campower 700 LiFePO4 Portable Power Station to be a top-performing unit through and through. It has a load of useful features that make it ideal for a variety of situations. If you're looking for a reliable, quality power station, this is it.
Price: $699.99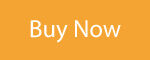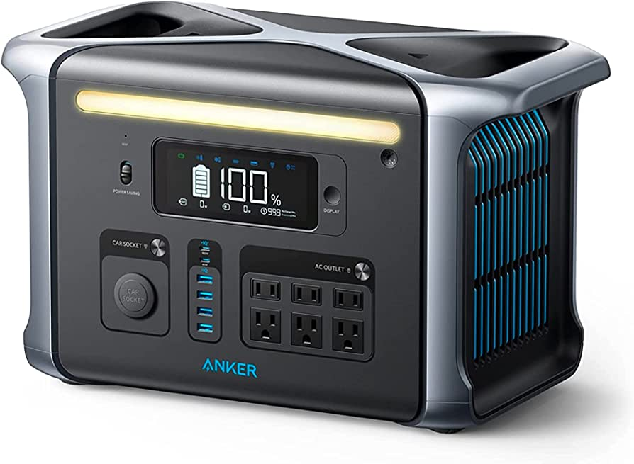 Anker's 757 PowerHouse is the epitome of a reliable and powerful portable power station. With its InfiniPower™ technology, strong construction, and durable components, you can count on this powerhouse to last for at least 10 years with daily use! This remarkable product deserves all the praise it gets and more.
But the longevity of the PowerHouse isn't the only thing that sets it apart from the competition. It also boasts a fast recharge time, with the ability to reach 80% capacity in just 1 hour, thanks to HyperFlash technology.
And with a massive 1229Wh capacity and 1500 watts of power, you'll be able to power all your essential devices and appliances on the go, whether it's an electric grill, coffee maker, or refrigerator.
Anker also has your back with a 5-year full-device warranty, so you can use the PowerHouse worry-free. With this Anker Power Station you also get a dizzying 13 ports, including:
6 AC ports
4 USB-A ports
2 USB-C ports
Car outlet
Bottom line; you'll have all the charging options you need in one compact package. The fast-charging 100W USB-C port is a great bonus, allowing you to charge your laptop quickly and efficiently.
So what do you get when you purchase the Anker 757 PowerHouse? You'll receive the power station itself, along with three types of charging cables (AC, car, and solar), a welcome guide, and the 5-year warranty for added peace of mind. And if you ever have any issues, Anker's friendly customer service team is always available to assist you.
For your heating needs, you can expect about an hour. That seems to be par for the course with portable power stations of this quality. When compared to lesser units, an hour of consistent heat between charges is quite good.
So if you're looking for a long-lasting, reliable, and versatile portable power station, the Anker 757 PowerHouse is definitely worth considering.
With its impressive lifespan, fast recharge time, powerful capacity, and comprehensive warranty, you'll have a reliable source of power at your fingertips no matter where you go.
Price: $1,099.99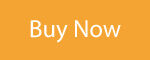 I recently had the chance to use the Jackery Explorer 2000 Pro Portable Power Station, and it has quickly become one of my favorite gadgets. The unit is compact, and easy to carry with it's storage bag making it perfect for camping trips, picnics, or even power outages at home (which I also recently experienced).
One of the things that sets this Jackery Portable Power Station apart from other portable power stations is its high-capacity battery. With a 2160Wh battery, it can power a wide range of devices, including laptops, smartphones, tablets, lights—even mini refrigerators! This makes it one to consider for anyone who needs a reliable source of power when they're on the go.
The Jackery Explorer 2000 Pro has amazing multi-charging capabilities that make it ideal for powering multiple devices at once. With three AC outlets, two USB-A ports, and two USB-C ports available to charge gadgets, you have all you need and more!
Its 11V to 17.5V DC port also gives you the ability to power tools like portable heaters and lights—it's the kind of charging power you need but often don't have access to when the power goes out. Thankfully, the Jackery Explorer 2000 Pro handles everything you throw at it with relative ease.
I was also happy to discover that the power station is incredibly easy to use, as it boasts a straightforward and intuitive interface that anyone can learn in a matter of seconds. You'll be able to easily check your battery level and track electricity consumption via the integrated LED display—all with the push of a button or two.
Ultimately, the Jackery Explorer 2000 Pro is a perfect option for anyone searching for an efficient source of power on the go. The extra-large battery and various charging possibilities alone make this one a winner.
Whether you're outdoorsy or just looking to have peace of mind with some backup electricity at home, the Explorer 200 Pro should be on your list of units to consider.
Price: $2,099.99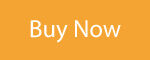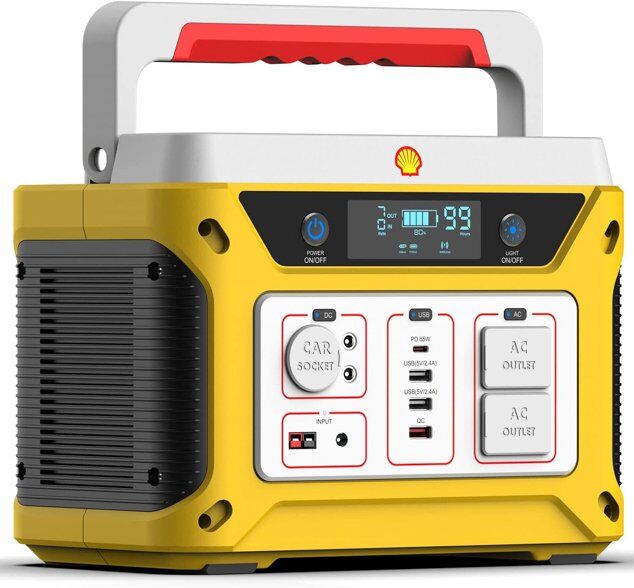 The Shell Portable Power Station is the ultimate reliable and powerful device, with an impressive 583Wh battery capacity that can power most of your important appliances and devices, such as:
Mini refrigerators
Projectors
Fans
Cameras
Lights
TVs
CPAP machines
e-bikes
It's perfect in any emergency situation or if you are looking for a dependable travel buddy. I appreciate all that this generator offers, as it sports 10 ports that can concurrently operate up to 10 devices with an impressive total output of 742W.
What's more, the selection includes 2 AC outlets, 3 USB-A ports, 2 DC outlets, 1 USB-C port, car outlet, and wireless charger—the latter allowing you to recharge your phone without using cables by simply resting the device on top! I found this to come in really handy.
The Shell Portable Power Station can be quickly refilled in four different ways. For example, with the AC adaptor and an extra 65W USB-C PD charging set, you can recharge it from 0% to 80% battery life in a mere 3.2 hours!
You also have the option of on-the-go recharging via car charger or even solar-powered charging if you purchase a compatible 100W solar panel separately.
The device comes equipped with a revolutionary 6-Fold S-Protech Battery Management System (BMS), designed to protect against overcharging, undercharging, short circuits, excessive voltage and current, as well as intelligent temperature control activated by automatic cooling fans.
And then there's the portability factor. This lightweight, 15-pound device is designed to be carried with ease thanks to its convenient flip handle. It's perfect for camping trips, RV road trips, and even smaller cars or homes as an emergency backup!
The multiple LED modes feature a high-intensity night torch mode and the added bonus of a flashing emergency triangle light—providing essential warning signals in times of need.
For those seeking a reliable, dependable, and powerful portable charging station that can power multiple devices simultaneously with ease, the Shell Portable Battery Power Station is an excellent investment.
Price: $399.99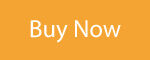 Related Articles: