When it comes to Burton's [ak] line you're going to get the best of the best. So when I found out Burton had a splitboard specific touring backpack on the market under the [ak] umbrella I was eager to see if Burton could deliver on this front. For the past 4 months, I have had the pleasure of testing the Burton Tour 31L Backpack here in the Tetons. Find out how this backpack performed in my review below:
Burton Tour 31L Capacity
Starting from the top down what makes this backpack especially rad is the rucksack style main entry which accessible via a drawstring closure at the top. This is the sort of design you see on backpacks made for overnight hut trips, as the rucksack entry makes it really easy to stuff gear inside and is a breeze to take the same gear out. Along with the top entry, the Burton AK Tour 31L Backpack also comes with back entry panel traditional found on most ski and snowboard packs as of late.
With 31L of storage space, this is a perfect size pack for a day in the backcountry. I'm able to fit the following inside the main compartment:
Repair Kit
Food
Water
Snow Safety Book
Along with an additional 2 storage pockets on the top of the backpack that works great for storing small items like sunscreen, a Leatherman, Personal Locator Beacon and much more. This is a very thought out pack, that clearly had input from Burton's riders, and it gets even better with the feature below.
Burton [ak] Snow Safety
Burton designed the Tour 31L Backpack with snow safety in mind first and foremost, and here's how: When it comes time to get your probe and shovel out of the pack, the rip and go – quick-access snow tool pocket is a game changer. Most likely Burton will lead other pack manufacturers down a well thought out avalanche pack design like this.
Wondering how the rip and go – quick-access pocket works? Simply yank on the rubber handle and the entire snow safety compartment is exposed. Regardless if you are practicing (which you should be often) or using these tools in a real-life avalanche rescue the piece of mind that comes from getting your gear out fast and without fuss will surely allow you to keep a cool head when looking for a buried victim or two…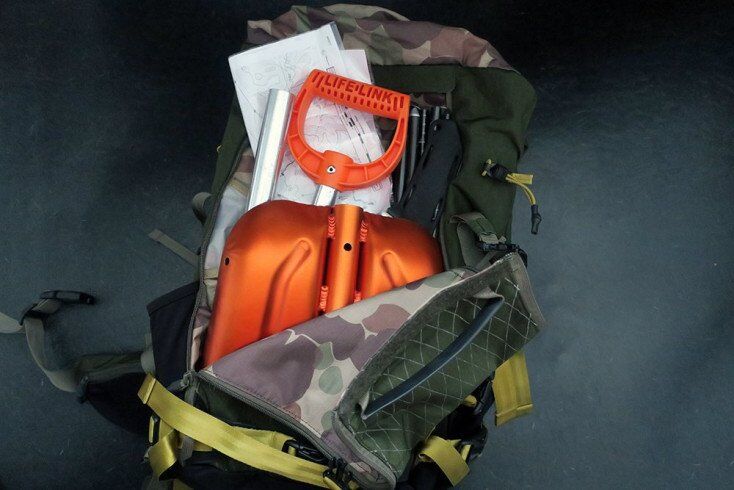 Inside the snow safety compartment, there are 2 pocket sleeves that work great for storing a probe, shovel handle or even snow saw. Along with plenty of room a shovel blade, maps, rope and other things you may want for digging snow pits or for avalanche rescue.
On each side of the backpack, there are large pockets that can be used to store your poles on the way downhill while also working as a great place to carry a water bottle or coffee mug.
The waist belt is padded and feels comfortable to wear on longer days. On the waist belt, there are 2 larger style pockets that again work great for storing snacks or even a phone depending on what size you're rocking.
Overall Impression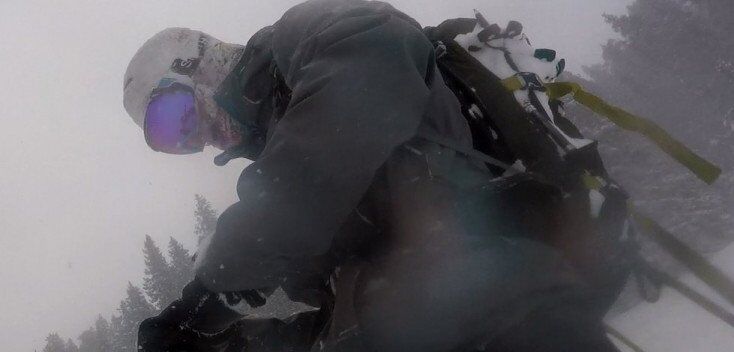 With a molded back panel that offers great airflow and the ability to easily adjust the weight of the backpack from your shoulders to your waist the Burton [ak] Tour 31L Backpack is easily one of the most comfortable and versatile packs on the market designed specifically with splitboarders in mind. If you need to put your board on your back it's a snap thanks to a horizontal board carry, along with an A-Frame splitboard carry and the one everyone uses from time to time as a snowboarder the vertical board carry system.
For day trips the 31L is a perfect size, if you're looking to spend the night out in the mountains consider upgrading to a large size pack. All in all the Burton Tour 31L Backpack ($179.95) would be a great addition to any splitboarders pile of gear. Toss in a lifetime warranty, and well, this is one heck of a deal.
Related Articles: