Snowboard Mittens are the last piece of equipment most people think about. They don't connect to your board (except in the occasional grab) to improve performance. But anybody who ignores a good set of snowboard mitts is asking to lose flesh to jack frost.
Here's our picks of the best snowboard mittens for men:
Best Snowboard Mittens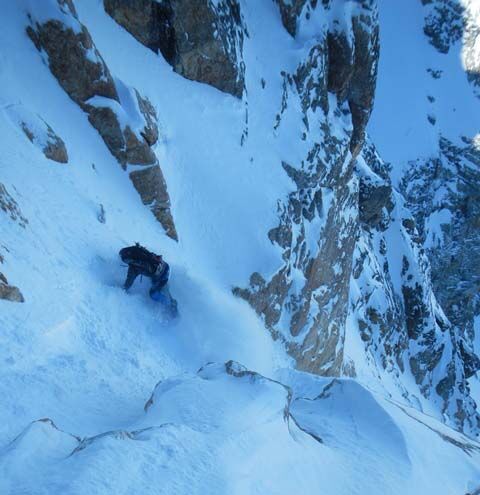 The Dakine Team Barron Trigger Mitts with finger covers are just dripping steeze. From the swath of camo on the wrist to the scrimshaw on the palm; the leather Dakine logo riveted into the backhand to the bird of prey on the cuff, this is one of the coolest-looking snowboard mitts on the market. And with its marriage of GORE-TEX shell, PRIMALOFT insulation, and leather palm, the Dakine Team Baron Benchetler mitt is warmer, tougher and drier than your average glove but without looking like a bulky potholder; even more, it's not so hot that your palms are left drenched in sweat.
BEST USES Hot laps at the resort with your dialed outfit; days when it's too cold for gloves but your super mitts turn your hands into a dank kelp bed. Lines where durability is at a premium. These are arguably the best all-around mitt for the all-around rider.
Price: $99.95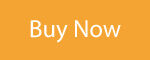 Celtek rates the Trippen Mittens as an eight 8 out of ten 10 on their warmth scale, and I can tell you they are plenty warm—I mean, negative-temperatures-dead-of-winter warm! The Celtek Trippin Trigger Mittens are made with a 15K/15K StormDry insert, a polyurethane debossed palm (for sticky grip on your board) and a DWR treated nylon fabric for water resistance and warmth. With all this integrated anti-ice/anti-snow technology, these crab grab mittens are definitely too warm for spring.
Luckily Celtek has also made a Trippin Pipe Mitten and Pro Mitten; a hybrid glove for every occasion and with prices to fit every budget. The Celtek Trippin Mitten on average will run you under $50, and won't break the bank. So, the gloves are warm and cost feasible. So, what?
These gloves aren't just warm, they can be super comfortable. The gloves have a long fitting wrist, and when worn properly slip nicely under the cuffs of my coat. I wear a size medium, and for the most part, they are true to size. I usually prefer grenade gloves, and to compare the two, I'd say that the Grenade Trigger Gloves fit better (almost too tight), but aren't nearly as warm.
Price: $79.00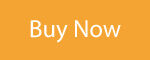 With a polyester sherpa lining and wool outer, this mitt won't hold up long in wet conditions and heavy snowfall. It's goatskin palm, though, will keep your palms protected in even the roughest conditions. The Tough Mitt is the most unique mittens on this list– and some might even prefer their throwback (like 1920s throwback) simple style.
Without any cinching gauntlet, a lot of heat can escape and I could see that being really bad if you're spending all day on cold, windy chairlifts where your sweat is freezing to any part that's even relatively exposed. But that's not really what these are made for.
BEST USES Chopping wood (loved it and could still grab my beverage easily). Short dry runs (wouldn't recommend it for an all-day glove, especially on a wet day but like those comfy socks for a short, dry ride). And sitting on the back deck apres, staring at the alpenglow, laughing at the jabroney still rocking his wet snowboard gloves as his beer slowly freezes his fingers. This has become my favorite hand-cover for all those hours when I don't have 160 centimeters strapped to my feet.
Price: $59.00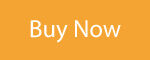 The trigger or 'claw' style mitt helps to combine the warmth of a mitt with the dexterity of a glove helping keep your warm hands free from fumbling. The Eddie Bauer Guide Trigger Mitt is a lightweight but toasty offering from Eddie Bauer incorporating some great features.
With PrimaLoft insulation (double on the back and single on the palm) and goatskin leather these gloves are great for cold temps. Additionally, a highly breathable gauntlet to keep out any stray powder includes an easy two-finger dual-pull adjustment; simply pull on the plastic tab to tighten or on the fabric tab to release.
I used them at around 25°F and probably would overheat if it were much warmer. The PrimaLoft backing provides great breathability when warm at the bottom of a run or when putting a snowy hand back into the glove, keeping things dry all along.
Price: $170.00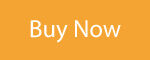 This is a good, strong waterproof mitt with some extra insulation to keep your hands warm. The mitt is certainly warmer than the Benchetler but its built-in fingered liners kind of defeat the purpose. The whole point of a mitt is that your fingers can warm each other. Or maybe it's just the freeing feeling of it all. You lose some dexterity there, which is why more and more mitts are adding the crab finger, but when you have every finger separate it begs the question – why choose a mitt at all? The fingered liner doesn't give much more dexterity and cuts down on the warmth factor. All told they're the warmest of the bunch and the GORE-TEX guarantees they'll be as dry as the Benchetler.
BEST USES Cold days at the resort; chilly backcountry expeditions, quick booters or all-day missions at 5-degree wind-chill or above. But I wouldn't wear them much below 0 F. (I personally wouldn't wear them in single digits but, again, I have hand issues).
Price: $120.00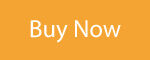 Snowboard Mittens vs Gloves
When it comes to keeping cold hands warm while snowboarding mittens are the way to go. However if your the sort of rider that fiddles with a snowboard tool from time to time a pair of snowboard gloves will offer more dexterity. Snowboard mittens vs snowboard gloves really come down to the type of riding you plan to do. Heck, I actually bring both with me every time I go to the hill as you never know.