When it comes to exploring the outdoors, there's style and then there's timeless style, and finally there's the timeless style of a pair of Julbo Chams Sunglasses. These glasses speak to the fact that many of the greatest mountaineers in history came up in Chamonix, and it still produces many of the greatest mountain badasses.
But while the Julbo Cham's look like a pair of glasses Jeff Lowe might've worn, Julbo has brought all the modern technology into their new spin on an old mountain classic.
Julbo Spectron Polycarbonate Lenses
Start with the Spectron 3 Lenses. The ones I tried were the smoke/multilayer reds, with a strong flashy mirror that makes you look like you're about to go Maverick a fighter jet. These also bring in a Category 3 polycarbonate sun blocking lenses, delivering a 12% visible light transmission rate which means the Julbo Chams can really handle glacier travel despite all that sun reflecting off snow and ice.
The arms can be shaped to fit your ears correctly, to lock in over hate or under helmets and everything in between. Then there are the leather shields on the sides to add more blocking, making them literal sun shields. There's also a leather cover for the bridge of the nose, and all the metal wraps a strong metal frame. Julbo sums them up pretty well: "Pure emotion, and the alchemy of shiny metal, soft leather and rivets, backed up by high-performance mirror lenses."
Testing in Rocky Mountains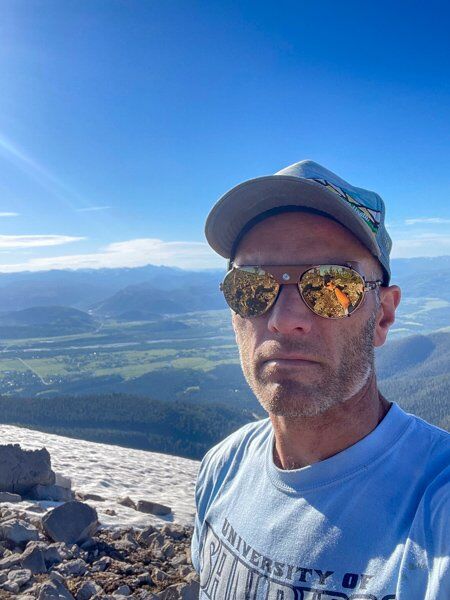 I first tried out the Julbo Chams on some snowy hikes into the high peaks around the Tetons, where precipatation has been so heavy this spring that the water shut down Yellowstone. The snow up high has especially been impressive. Hiking on the white peaks in the Tetons as the sum stays out its longest, I've been amazed by the protection for my blue eyes. The lens is so strong that it changes the earth's colors to a bit darker but no less sharp. The lenses also kept my eyes from burning out of my skull.
Then I took it down to Colorado, from the front range to the desert. Around Vernal and Dinosaur especially I was confronted with full sun and little shelter. No matter, Julbo Cham just ate it up, especially clutch since the sun off the sand can be almost as bad. They never moved, even with some bouldering and scrambling, thanks to the bendable ends of the arms.
If I were to make any note, it's that the leather can get to rubbing after a while. I wore them all day driving and hiking and camping and by the end noticed the leather, in a real way. Yet on adventures I completely forgot about the leather. Also, maybe some leather softening cream would help too.
Overall Impression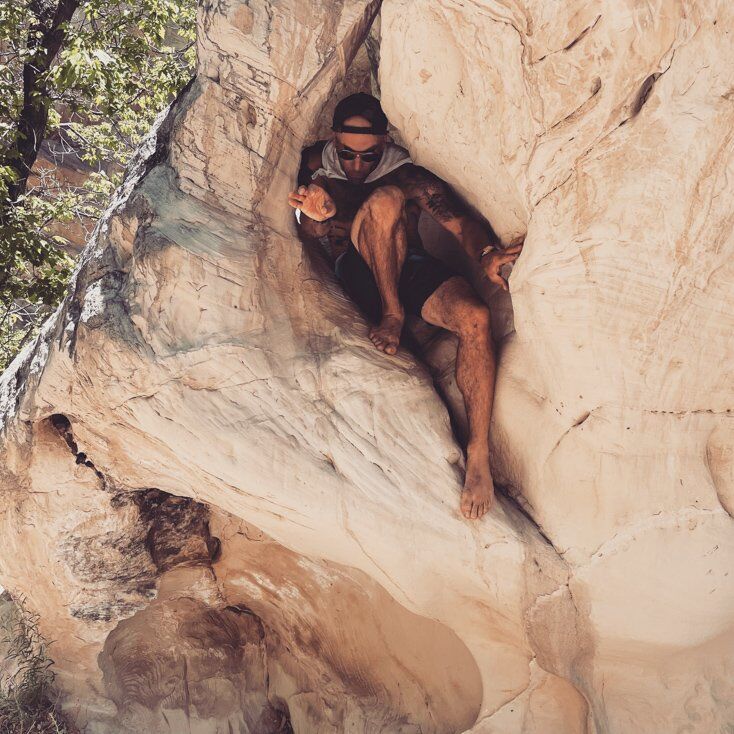 I was wondering about all these glacier glasses, but having tried a few I've fallen in love with these classic and timeless super-protectors. None are so dripping in mountain heritage as Julbo's Cham sunglasses, aviators with leather accents to protect, cushion, and give you that OG style. But instead of just resting on looks, Julbo has dropped some serious next-level sunglass and lens science, making glasses that perform as well as they look. That's what happens in that beautiful nexus where OG style meets new school tech. A place the Julbo Cham Sunglasses ($169.95) fit very nicely.