For nearly two decades, I have driven a four-wheeler from my truck to the trail to my stand. There have been plenty of times when I have heard deer blowing at my four-wheeler from my stand, and I have tried just about everything to keep that from happening. The ultimate solution is an ebike.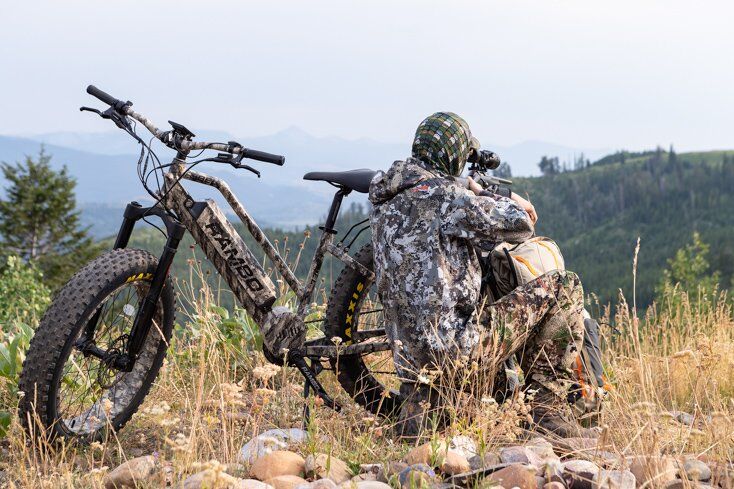 So I decided to give the Rambo Rebel Electric Bike a try. Overall, it's a pretty good bike for daytime travel. It is super quiet and can hold plenty of weight. Although there are a few very important qualities to ebikes that you need to pay attention to before you buy. The first is the "e" in ebike. If the battery doesn't last, you are going to be stuck walking.
1000W Mid-Drive Motor
The Rebel boasts a whopping 1000W mid-drive Bafang motor that's the right tool for the job. All those watts will pay off on steep climbs, tackling mud or sand, and maintaining higher speeds for longer. The mid-drive positions preserves the natural low-center of gravity of a mountain bike to improve handling despite the added weight over a standard MTB.
With 160Nm of torque at your disposal, it's hard to think of something this ebike can't do. While some competing ebikes can sustain a maximum output of 1000 watts for a short time, this goliath motor can reach up to 1,500 watts. considering the Rebel's relatively steep price tag, I'd expect a high-quality mid-drive motor and this updated Bafang option delivers.
Battery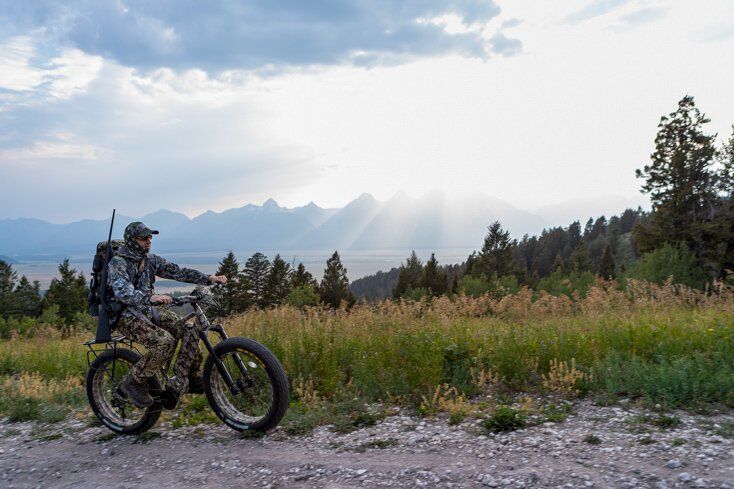 The Rebel's monstrous motors is powered by an impressive 21Ah battery. The semi-integrated design tucks the large battery partly into the downtube— a similar setup to that of the Rad Rover 6 Plus— and the clever paint job helps to camouflage the junction, too.
Ebike batteries typically max out at 20 Ah, but Rambo has squeezed an extra amp hour in there to outperform their rivals. They rate the range around 48 miles which is more than decent for such a high-powered, burly ebike.
The Tires & Shocks
It is obvious from the start that this bike has huge tires. They are Maxxis 26 x 4.8-inch tires, and they go over everything! They work well for going over the common debris you will find while driving to your hunting spot, and many users (including me) appreciate that.
The one drawback is that those tires make the bike difficult to fit in a bike rack. We had some racks that did and some racks that did not work for transporting this bike; it just depends on your model. Although, it may be easier to just put the bike in the bed of your truck since you don't need to haul an ATV anymore.
The GT-MRK shocks are also pretty smooth. They come with shock guards, and you can adjust or lock out the shock completely if you prefer. All and all, the shocks paired with those huge tires make for a comfortable ride.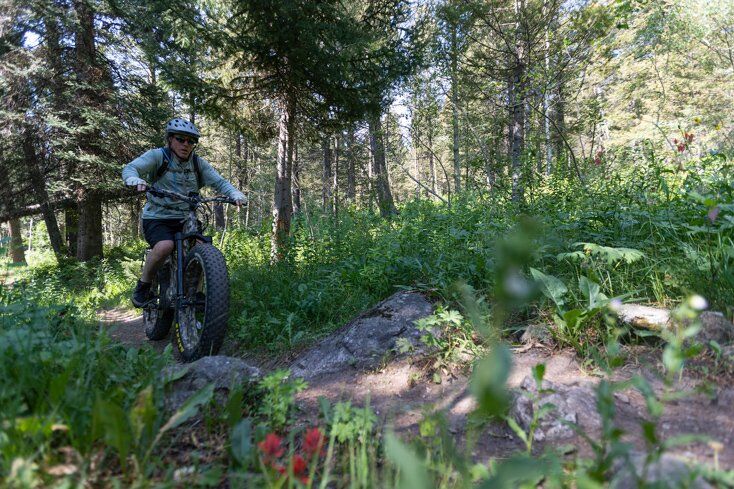 Gear System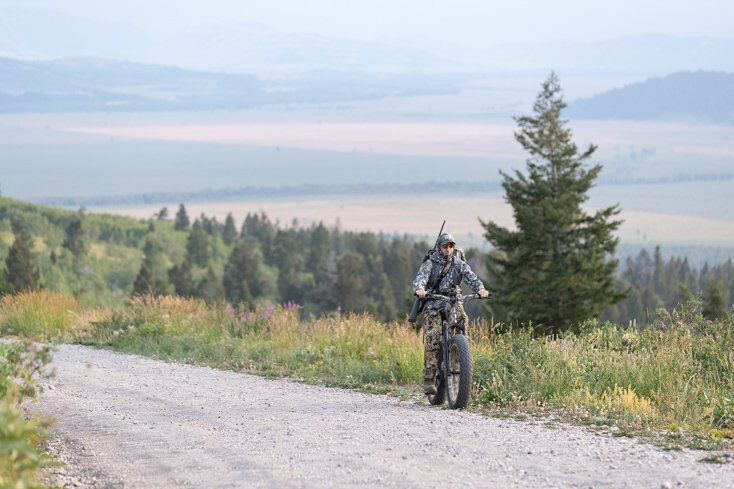 The Rambo Rebel E-Bike comes with an SRAM shifter to control its 11 gears. To be honest, I loved this shifter. You normally see Shimano shifters in these kinds of bikes, but this was a pleasant surprise. That being said, if you haven't used an SRAM before, it will take a little getting used to.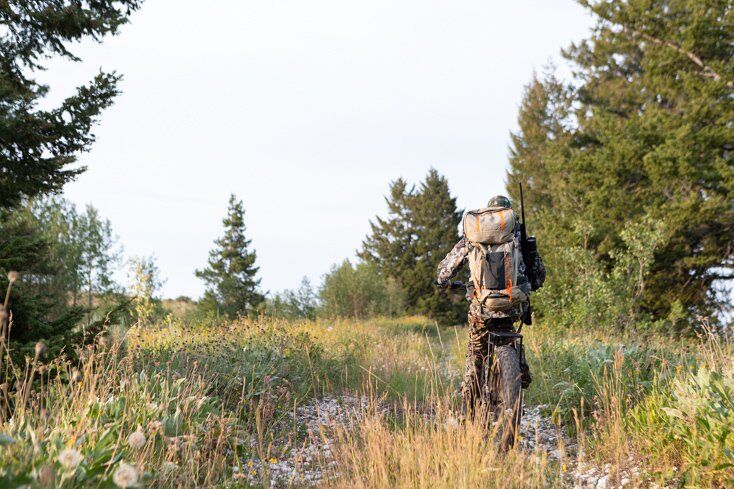 Thanks to the gearing and battery output from the Rebels 21 amp hour battery, you can generate 118 foot-pounds of torque out of this bike. That is more than most four-wheelers, so you will not have a problem towing a ton of gear with this bike. I haven't got the chance to drag a deer with it yet, but I am sure it will do just fine.
Accessories
Speaking of gear, Rambo Bikes makes plenty of it for the Rebel. You can get gear bags to mount on your bike, a canoe trailer, gun/bow holder, multiple types of racks, gear trailers, and a bike rack made for the Rebel.
Plus much more. So there is no shortage of gear that you can buy to go along with your Rambo Rebel ebike. I am sure you can outfit even more things to this bike if you look on other websites. The gear I mentioned just comes directly from rambobikes.com.
Bafang Display
The Bafang LCD display also looks really nice. It is closer to a car display, in my opinion. It tells you everything you would ever need to know about your bike while you are riding it, like the time you have spent riding, your max and average speed, battery level, and power assist level. The power assist determines how much power is going to be provided from the battery in addition to your peddling.
It also has a USB charging port on the bottom that is powerful enough to charge your phone. You can also change the brightness of the display for early morning rides to the stand or night rides. This display has a lot of tech, and it was one of my favorite parts of the bike.
What Can Be Improved?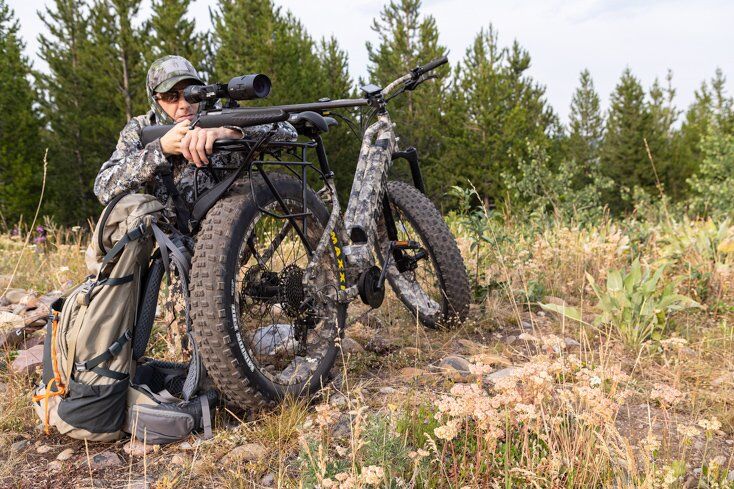 While those accessories I mentioned previously are cool, something I do not think is very cool is that a headlight for the Rebel has to also be purchased separately. That just doesn't make sense to me because this is marketed as a hunting bike, and it would get most of its use in the dark. I am not sure why they require you to spend another $100 for a light after you have already spent more than $5,000 on the bike itself.
The other thing I didn't like was the kickstand placement. It needs to be moved back a bit, in my opinion. Otherwise, it is tough to move the bike around if the stand is down. You also have to lift the kickstand back up to move the petals.
Overall Performance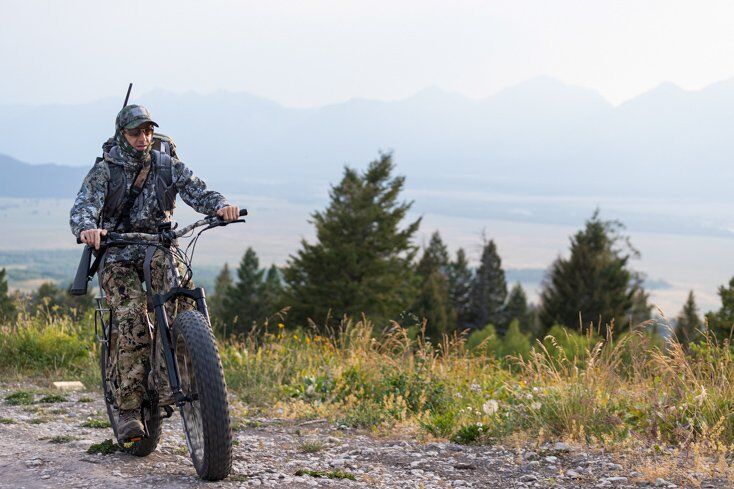 All and all, the Rambo Rebel E-bike is awesome. If you go ahead and bite the bullet and buy the extra headlight, you have the ultimate hunting transportation. In my experience, it handles really well, and I like the overall design. It can haul plenty of gear and support up to 300 pounds.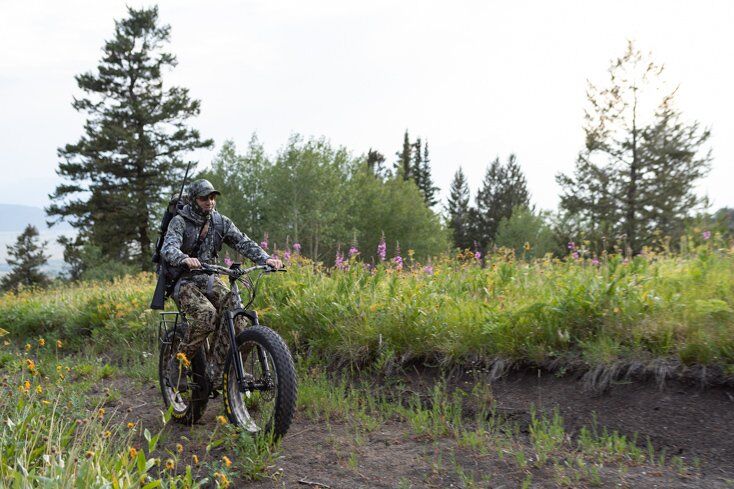 The Rambo Rebel is also really comfortable and customizable. You can adjust the handlebars and seat to the exact dimensions that you need. The thumb throttle comes on the right from the factory, but it can be moved to the left if you need it to.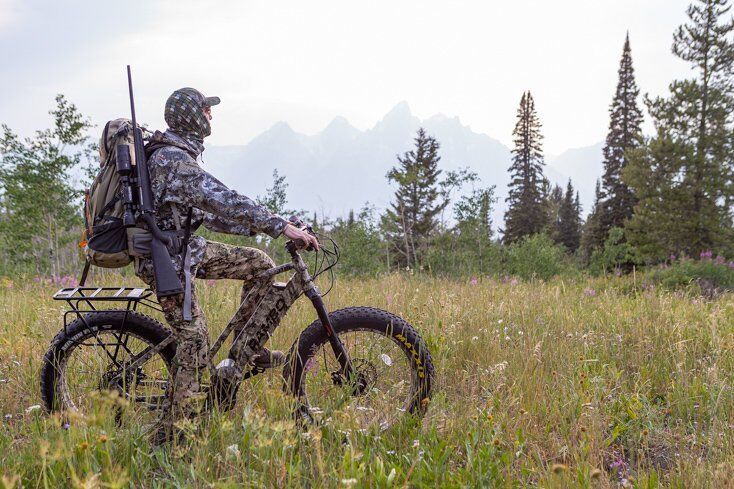 The big question is, "would I buy it again?" I believe I would. The Rambo Rebel ($5,499) is a great bike, and the performance is top tier for big game hunting. I will be getting plenty of use out of it this season. If you have been thinking about an ebike for hunting, the Rambo Rebel is a great choice available in two colorways TrueTimber viper western camo (color we tested) and the TrueTimber urban viper camo.
Related Articles: