One of the newest electric fat bikes to roll onto the market is the Retrospec Koa Rev+ 26″. It's a rugged, all-terrain ebike that's sleeker than most so you can feel comfortable riding it off-road or on city streets. This updated model doesn't reinvent the wheel but brings along several big improvements to the previous generation, making it a fierce competitor to today's best-selling fat tire ebikes. But is the new Koa Rev+ really the big plus we were hoping for? We've recently tested Retrospec's latest model and presented our thoughts below.
Retrospec brand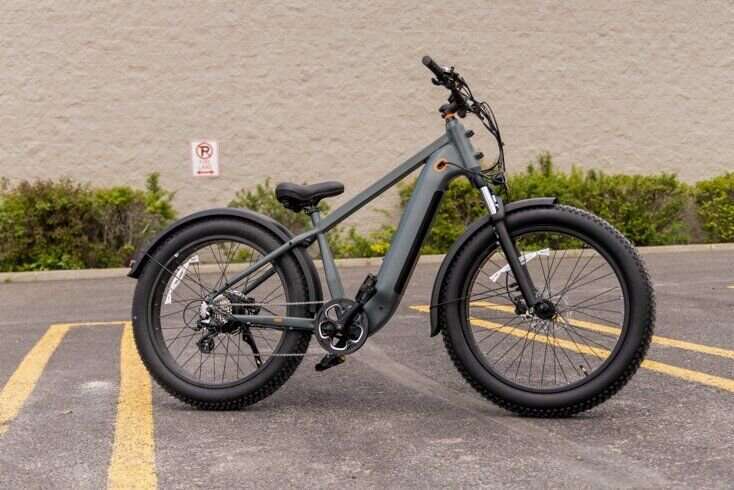 While most ebike brands stick to two-wheeled products, Retrospec offers an expansive catalog of bikes, longboards, paddle boards, and sports accessories. The outdoor lifestyle brand embraces a kind of vintage aesthetic with bright colors, hence the retro-inspired name. There is a wide selection of standard and electric bikes that are priced affordably— for example, the Chatham Beach Cruiser is a well-known model that's available in both versions. To our eyes, the design-forward Retrospec E-bikes appear to hit the sweet spot of style and price for recreational and entry-level riders.
Improved Features
The all-new Retrospec Koa Rev+ 26″ E-Bike comes with a host of updated features compared to the standard Koa Rev E-Bike. The most noticeable change is that the battery and controller unit are now integrated into the downtube rather than mounted externally to the frame. This makes the ebike appear sleeker and much less bulky, but I must say I prefer the shaped tubing on the standard Rev that has a bit more design personality.
Other upgrades include the color display, hydraulic brakes, built-in lights, and a boost in maximum payload capacity that's now up to 350 lbs. The standard model has a 9-speed drivetrain compared to the Rev+'s 8-speed setup. Off-road riders will prefer the chunky fat tires on the standard Rev since Retrospec swapped them out for slightly slicker tires on the Rev+, presumably for a smoother ride on paved surfaces.
These big changes solidify the Rev+ as a higher-spec model rather than simply the next-generation version with small tweaks. But the improvements do come at a premium with the Rev+ costing $1,899 which is nearly double the standard Koa Rev's current price tag of $999. The power and range ratings, however, are nearly identical across the two models which share the same 750W rear hub motor and similar 48V batteries.
Frame & Battery
As mentioned, the Koa Rev+ boasts a sleek frame that neatly houses the battery for an estimated range of 50 miles on a single charge. The removable battery can be taken out from the underside of the downtube for easy charging on or off the bike. The ebike is available with step-over and step-thru frame geometries.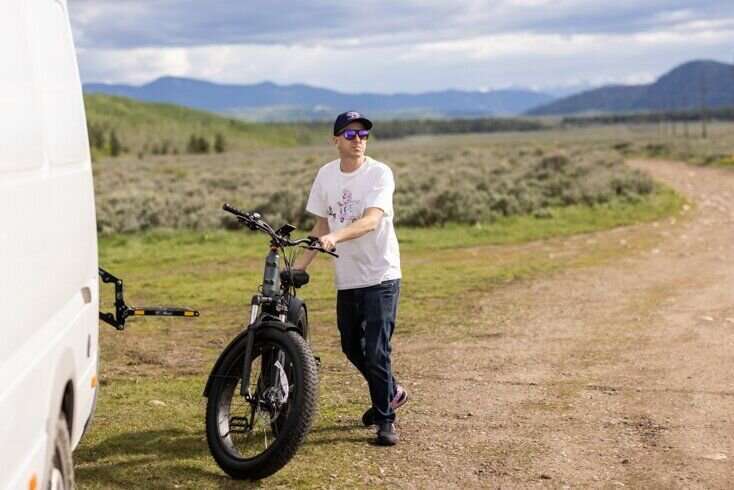 For the step-over version, Retrospec list that the recommended rider height is between 5'10" and 6'3", but we think that estimate is too high— riders from 5'5" should fit well on the bike.
The step-thru model is rated for smaller riders 5'3" to 5'10". Each frame option has two color options with orange accents— one black/gray and one green hue— and I'm a big fan of the "Matte Everglade" paint job on the step-over Koa Rev+.
Motor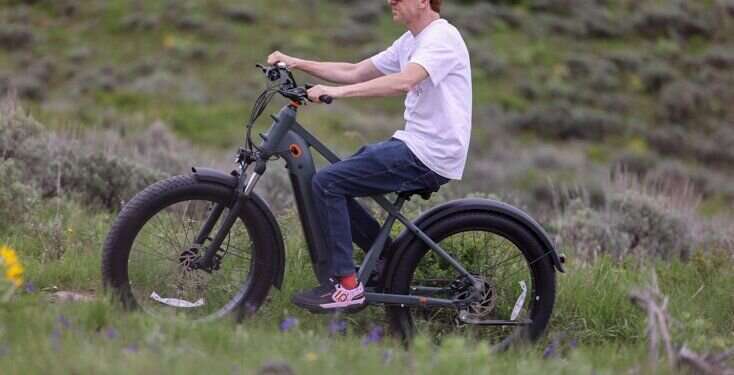 There's a powerful 750-watt rear hub motor that gets this brawny ebike up to speed, maxing out at 20 mph. Riders can toggle between 6 pedal assist levels (most ebikes have between 3 and 5) and a throttle model for pedal-free riding. The standard Koa Rev has a half-twist throttle but this model uses a thumb-actuated trigger throttle on the left side of the handlebars.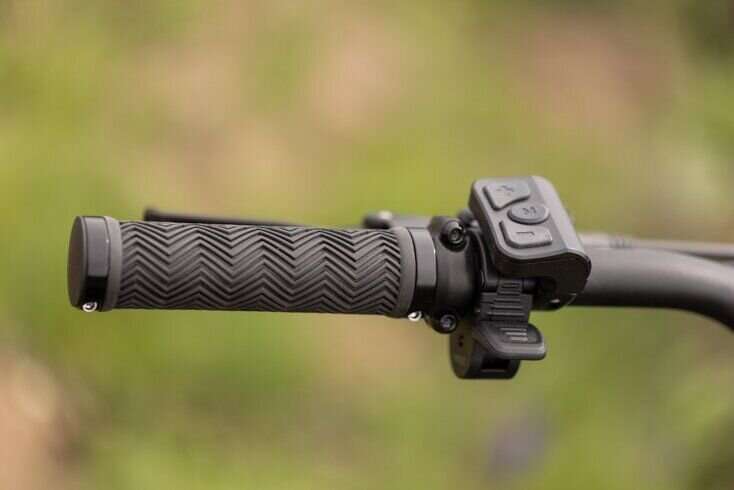 Dominant right-handers might find this awkward at first, but we enjoy the thumb trigger and having all the speed controls positioned together on the same side. During testing, we noticed that the motor lags when accelerating via the throttle but that problem seemed to fade slightly when using the pedal assist. The Koa Rev+ isn't the fastest off the line, but that's to be expected with such a beefy ebike that lacks a torque sensor.
Components
The wide fat tires and front suspension give the Koa Rev+ its all-terrain capabilities. The 26" wheels are fitted with puncture-resistant Kenda 4.0" fat tires that offer grip in tricky conditions like mud, sand, or loose dirt. It's a less heavily treaded pattern than pure mountain bikes but it allows the bike to ride efficiently on paved roads and paths.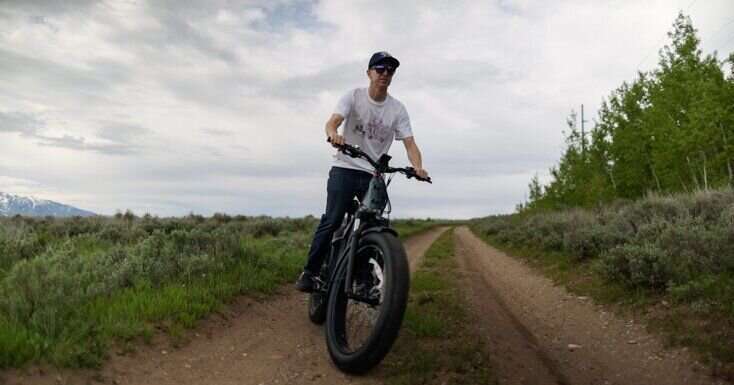 Dedicated mountain bikers may be let down by the 26" wheels that are small by today's standards, but this bike's all-rounder profile does fine with traditional 26" wheels and tires. There's also a Zoom front suspension fork with 80mm of travel and an impressively nice-feeling lockout feature. With so much versatility, the Koa Rev+ works well on dirt or gravel routes and is a great option for daily commuting, too.
The rugged ebike relies on a Shimano Altus 8-speed drivetrain so there are enough gears to find the right one, matching both the terrain and pedal assist you're in at the moment.
A much-appreciated piece of kit is the Tektro Hydraulic Disc Brakes which are an improvement on the standard Koa Rev's mechanical disc brakes. Many other entry-level ebikes opt for the lower-spec mechanical disc brakes rather than the hydraulic option for much more controlled stopping on heavy, motorized bikes.
Accessories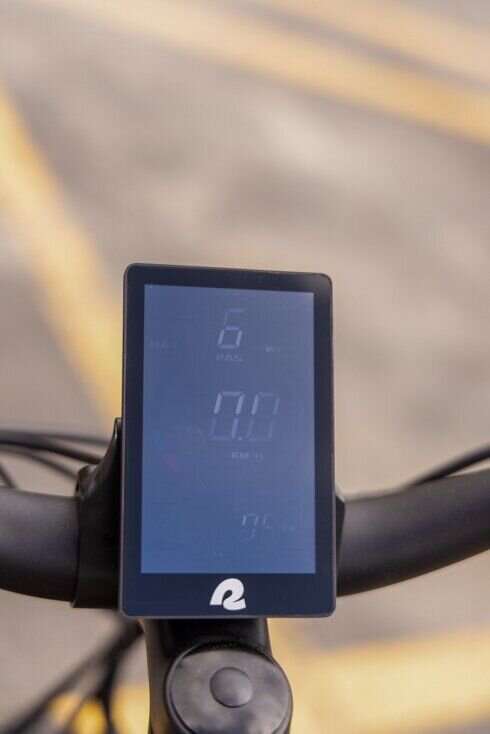 Retrospec has tricked out its latest model with an updated full-color display that's mounted at the center of the handlebars. It's a large screen that shows all your most important ride stats at a glance— but there's no branded app to go along with it. There are also new integrated front and rear lights that turn on automatically and serve as a useful brake light.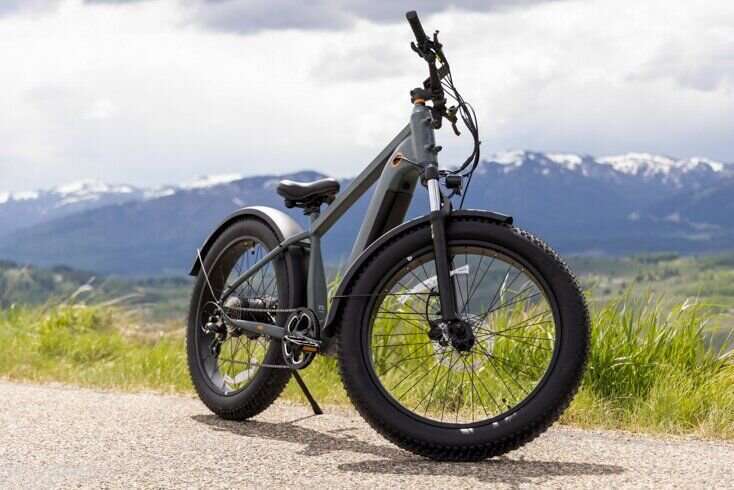 There are full-coverage fenders that are great for riding off-road or in the wet, but we noticed that they are quite prone to rattling on potholes and bumpy surfaces. There are eyelets to mount a rear rack as well as the ability to install a front basket directly to the head tube.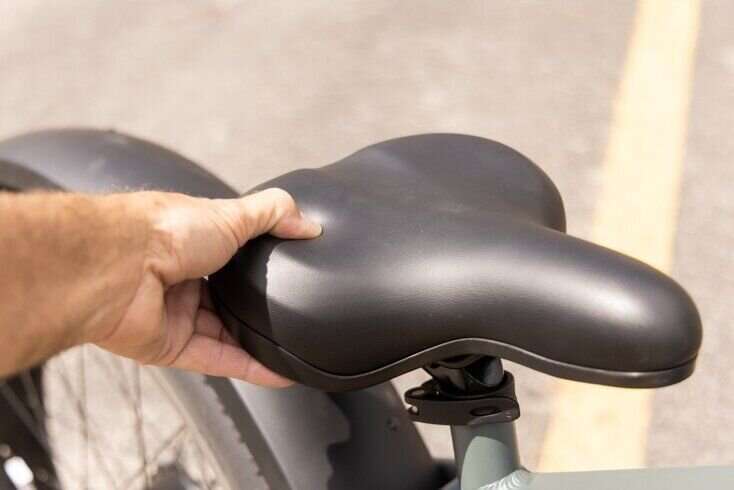 The saddle of the Koa Rev 26 Electric Fat Tire Bike offers a comfortable ride and you can carry a water bottle on the downtube, something that isn't always possible on ebikes because of the battery placed inside the frame.
Overall Impression
In the increasingly crowded marketplace of fat tire ebikes, the Retrospec Koa Rev+ holds its own as a well-designed model that's truly all-terrain. The front suspension travel and hydraulic disc brakes allow riders to explore off-piste paths with confidence and dominate pothole-ridden streets, all on the same machine. The Retrospec Koa Rev+ ($1,899) price tag sits at the upper end of entry-level ebikes, but this quality complete bike—free of any tech gimmicks or cutting corners— is a worthwhile all-rounder to have in your arsenal.
Related Articles: