Let's start with some real talk: RIDE's A-8 Bindings are the result of 30 years of making real gear for real shredders. This is a binding that's adaptable to any condition, delivering premium performance at the bottom of the premium binding pricelist. I mean, this is a foot locker every bit deserved of its gold chasis, perfect for the serious mountain slayer who can't help but follow a big pow sesh with a couple park laps.
Stout Construction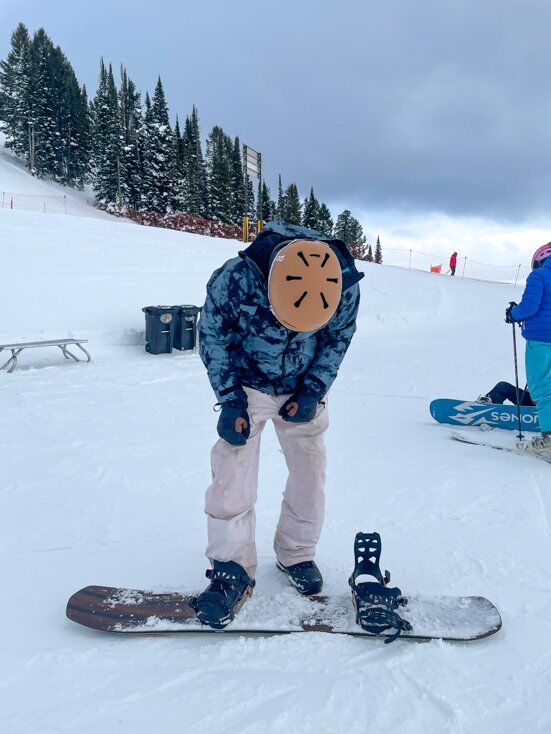 RIDE has been a force in the binding game since 1995. Over that time they've learned a few tricks, as evidenced by the A-8. Start with their A-Series aluminum chassis, bringing a perfect blend of strength and responsiveness and supreme lightness (there's a reason the F150 Aluminum is so popular).
Then the integrated rubber PODS and TPU basepads ensures max absorption, smoothing out the ride so you can better handle all that variable crud and chunk and sastrugi that trips up lessers. It's helped by the canted footbed that angles the ankles and knees to give a more natural position for the serious shredheads and keeps us OG wannabe rippers from ripping our gristly ACLs.
Plus there's the cored nylon high back, cut up to lower weight without sacrificing strength and durability. Unlike other cored highbacks, though, this one feels like it can actually handle super dynamic movements. The reversible ankle strap is where RIDE really gets fancy, though: it's reversible. Keep the stiff part on top for more aggressive response (think a day of ripping hardpack or super steep, committing lines). Then you can reverse it for a softer, more forgiving feel (like when you're spending all day dialing in your slopestyle runs).
Though the minimalist toe strap offers killer performance with low profile and weight. Finally that linkage ratchet makes for a damn smooth lockdown and release on the ladders on all your greatest rides.
Riding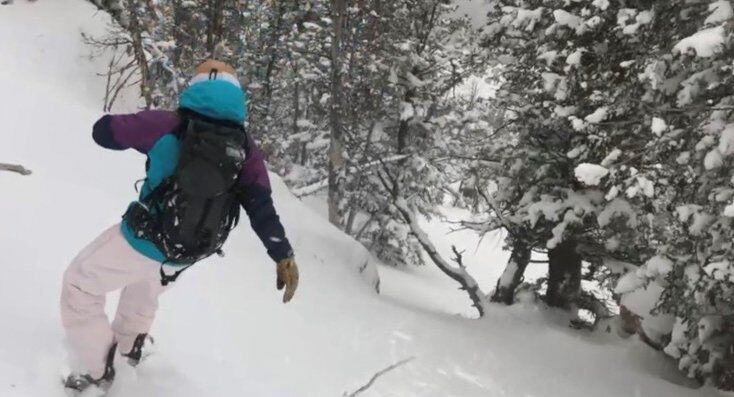 I started off on RIDE's A-8 on one of our gloriously deep November days riding down Mt. Glory through wood and wind and snow and wild. At first I noticed how tough it was. How endurable the binding was, though it was a bit heavier than most bindings. Though that solidity felt damn nice with powerful riding in the windboard top, then the responsiveness down as the snow softened and finally the quick turns through the wind-filled woods.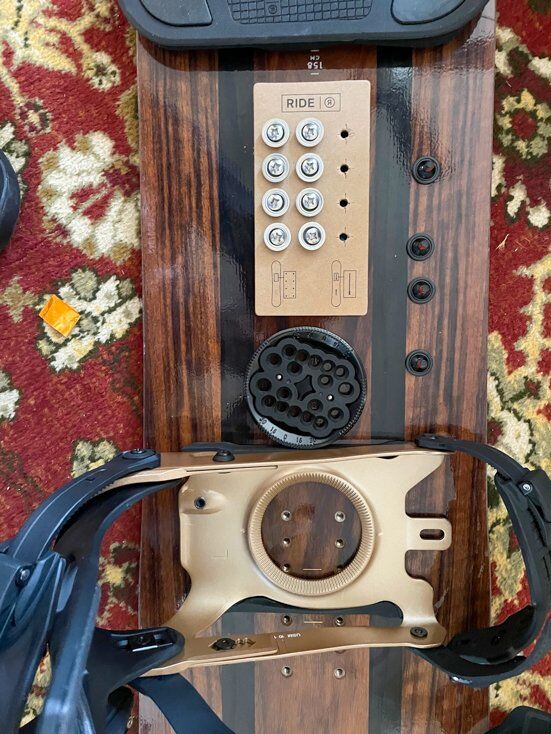 Really, though, it started with the screws. The Ride A-8 Snowboard Bindings with its own screws and beefy aluminum discs. I've mounted more sets of bindings than could count (I did turn screws at shops for a while in my younger years, long before I started testing gear). Yet my first time trying to mount these made me think the screws weren't long enough. Eventually I had to literally lean on my screwdriver for it to catch, and after that I got about a turn to lock the bindings in. Yet they held.
They held on that backcountry pow run. They held on laps of the local resort, full of spins and hardpack sidehits. These bindings respond to every touch, every movement, and handle my meathead snowboard legs and last minute saves. Dropping into pow, they seemed to keep my feet dialed in, responding to the most aggressive surf-inspired pow slashes. I discovered when riding and landing switch this binding had a fun switch responsiveness that came out in a little nose butter as I put down the landing gear. In short, it was glorious in every condition I could find.
Overall Impression
THE RIDE A-8: A TECHNICAL BINDING FOR ALL-MOUNTAIN CHARGING: I've now taken the A-8 on backcountry and inbounds hike terrain, on hardpack, variable, park terrain and even super-groomed corduroy on our local, uncrowded Teton ski hill. The Ride A-8 Bindings ($319.95) are every bit as responsive and durable as a serious shredhead could dream of, with even a few customizations making it a one-stop sideways fun shop. The A-8 ate everything up I could throw at it and was hungry for more.
If you don't compromise in your riding, always looking to explore and progress and like to ride high speed all the time, RIDE has poured about 3 decades of experience as a top name in the world of boot-lockers to make a binding just for you. Pick up the Ride A-8 Snowboard Bindings if you expect your binding to charge as hard as you do.
Related Articles: