The Jackson Hole Shaper Summit founded by Rob Kingwill is a snowboard test that focuses on riding powder boards and freeride snowboard shapes.  The valuable and honest feedback the testers known as Mountain Warriors give is in turn shared with the board's designers and brands.
This year Jackson Hole Shaper Summit went off with 6 feet of snow in 5 days at the legendary as Jackson Hole Mountain Resort.
Shaper Summit Jackson Hole Photos

Price: $599.95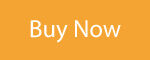 Winterstick Rob Kingwill ARK
Price: $1,099
Rob's Winterstick Pro Model Snowboard was my personal favorite riding the mountain top to bottom

Price: $599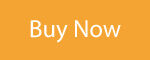 Price: $749.99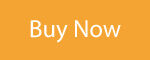 The only hiccup with testing boards in a format like this is Jackson Hole Mountain Resort is a burly mountain.  When the snow's super deep and untracked you can get away with riding a board with a huge tail or some funky surf-inspired shape.
Why did I ride these boards? When the snow starts to gets tracked it's much easier and safer to pick a snowboard that will offer a more familiar feel.  In my case, that's more of a twin tip, directional board to be able to handle riding Jackson Hole Mountain Resort from the top to bottom across a variety of terrain and snow conditions.
Wondering what powder boards made the Mountain Weekly News best-of list this year?  Check out this piece we did on the best 2020 powder boards.
Shaper Summit Jackson Hole Photos
Looking for snowboards in Jackson, Wyoming?  REI Jackson Wyoming store to open in 2021.
Related Articles: