The best money can buy comes from Burton Snowboards. The Men's Burton Family Tree Flight Attendant X Splitboard offered the most fun out of all the splitboard's I tested last winter. Most likely this was due in part to the splitboard's weight, Burton uses a Dragonfly core giving the splitboard considerable weight reduction. Essentially The Dragonfly places thicker wood in high impact areas and thinner wood in places that don't need it as much.
Why is less weight important? We spend 75% of the day touring, so being fatigued when you're going to strap in won't help you any on the way downhill. The Burton Family Tree Flight Attendant X Splitboard, when paired with the new Spark R&D Arc Pro Bindings, is possibly the lightest soft boot setup available on the market. This direction camber splitboard is extremely nimble, poppy and quick.
Price: $1,499.00
Not Compatible with Union Bindings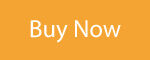 CAPITA has a splitboard called the Neo Slasher which simply rips going downhill, especially when paired with the Union Explorer Bindings. So what makes this splitboard stand out? It's ability to crush the entire mountains, thanks in part to the addition of traditional positive camber underfoot and flat camber in the rear. Plus reverse camber where you need it most, at the tip and tail.
If you spent time snowboarding when camber was a thing back in the 90's Capita's Neo Slasher will offer a very familiar, responsive feel. The CAPITA Neo Slasher Splitboard has tons of pop, solid durability, and a sintered base. CAPITA snowboards are built by hand at their Mothership factory in Austria.
Price: $749.00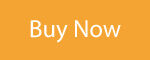 Camber, hmm that seems to a be a trend in all the boards above including this one from Arbor Snowboards. The Arbor Bryan Iguchi Pro Splitboard was designed by Bryan Iguchi who likes camber. And for good reasons, camber is powerful and reliable. The 2019 Arbor Bryan Iguchi Splitboard comes in a Med-Stiff Flex which seems to be a little damper and more responsive than the solid version of this board I tested a few years back.
This splitboard uses a Grip Tech sidecut which offers incredible edge hold in shitty snow. Thanks to tip and tail fenders the Bryan Icghuci Pro Splitboard offers a more forgiving catch-free ride.
Price: $799.99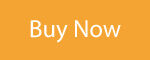 Ahh CamRock, Jones Snowboards gets it clearly with a guy like Jeremy Jones behind the scenes. The 2019 Jones Mountain Twin Splitboard offers camber in the middle of the board, underfoot and between the bindings with a rockered tip and tail. This blend allows for camber pop and edge hold and a ton of freestyle fun. For years the Jones Mountain Twin was always my go-to solid board for a true twin splitboard.
If you like to send kickers in the backcountry, this board is for you. It's one of the few splitboards you can actually ride inbounds and have a blast on too. Would pair nicely with the new Karakoram Prime Connect Splitboard Bindings. With Bamboo stringers and a wood core, this splitboard can really absorb chatter on the descent. Last but not least the Jones Mountain Twin Split comes with a Quick Tension Tail notch. This system allows Jones Pomoca Skins to attach through the topsheet essentially making your skins stay in place throughout the day. This is hands down the best freestyle splitboard available.
Price: $799.95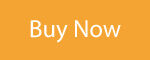 Weston Snowboards based in Colorado made a board for one of their team riders. If you lived in Colorado you might be familiar with the brand; for everyone else, take note: These are some rad splitboards. I had a chance to test the Weston Range Splitboard which was designed by snowboarder Joe Otremba. Like just about every other board on this list, the 2019 Weston Range Splitboard is built with camber underfoot and rocker at the tip and tail.
This directional twin shape allows you to really throw down in the backcountry, another splitboard that won't sacrifice your freestyle abilities on the way downhill. The Range is a little heavier than other boards we tested, but with that comes added durability in the Polamine topsheet.
Price: $849.95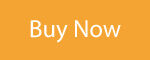 A Rockered splitboard made the list. And the cat's out of the bag here, I freaking love this board and always have. The 2019 Arbor Coda Splitboard is a blast going downhill. With Arbor's System Rocker you literally float down the mountain with ease for the ultimate surf-inspired session. The board is similar to the old Abacus that we loved and not much has changed, they got it dialed with this board.
Everything here works, however, touring can be a pain in the ass depending on conditions with the Parabolic Rocker. You might think your skins are failing, perhaps they are. Arbor is seeing the trend of camber for splitboarding, so they went and shaved down the amount of rocker in the tail of the Coda Splitboard. This allows the board to stay against the snow surface while touring more than in years past.
Price: $749.99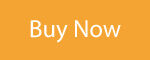 Furberg is back on the list with their updated Freeride Split. One of the most noticeable changes to the 2019 splitboard is Furberg's use of an Isosport Polyamide topsheet. When it comes to splitboarding on hard snow or even wind buffed the Freeride Split delivers confidence with a shorter turning radius than in years past. The Freeride Split is built with low camber underfoot and rocker at the tip and tail of the board.
The Freeride split is able to cut through the snow with ease, almost too easy at times. If you find yourself riding in places with heavier wetter, even firmer snow this version of the Furberg Freeride Split is for you.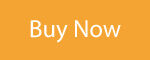 TahoeLab is a smaller under-the-radar, for now, splitboard, snowboard and ski manufacturer based in Lake Tahoe, California. I had a chance to test the TahoeLab Directional Splitboard last winter and really only had good things to say about the board. With a directional camber profile and early rise tip and tail, the Directional Splitboard offers great stability and float all in one.
The Directional Splitboard is not as lightweight as the Burton Flight Attendant X, but it sure comes close. TahoeLabs figured out how to wrap sheets of carbon around the wood core for their Phantom layup. If you like to go fast this splitboard is for you.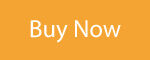 For anyone that plans to be in the Tetons this winter, look me and well go for a tour. Most of these boards are currently in the office and are available for demo.