Discovering the best snowboard isn't easy. There are so many potential planks and new models out there that it can feel overwhelming to pick a board depending on your riding style. But when you get it right? Euphoria. To facilitate that feeling, we have sifted through snowboard after snowboard to arrive at this list of what we feel are the best snowboards of the 2023 season.
Best Snowboards 2023
The Ride MTNPIG is no timid little piggy. It's a hard-charging boar with an all-mountain appetite. The MTNPIG from Ride is a uniquely shaped directional board with a split tail for advanced riders aggressively seeking fast turns and prime lines. Equally at home laying down deep carves on the groom as it is frollicking through fields of deep powder or going ham off cliffs, this snowboard lives to feast on whatever the mountain cooks up.
Technically a hybrid, but with much more camber than rocker, the MTNPIG profiles as an all-hitter, no-quitter that goes hard from first chair to last call. The Carbon Slimewalls are a favorite feature of ours. The material cuts excess weight, mutes board chatter, and delivers impressive energy transfer. Speaking of Carbon, Ride has even infused it into the glass layer to provide additional pop so you can get extra sendy. With the Ride MTNPIG Snowboard, there is truly nothing standing in your way of a good time.
Price: $649.95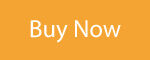 Hop on this board or get out of the way! The Excavator from K2 snowboards is built to tear apart groomed or powdered runs with deep carves and superior float which made this all mountain slayer top pick for best 2023 snowboards. It has a wider base that allows you to size down a couple cm from your norm while enjoying increased stability and decreased toe drag when you're digging into a mean trench of a turn. A broad nose and mini swallow tail equip the hybrid-profiled, directionally-designated Excavator with the best shape for deconstructing all kinds of lines.
K2 touts the Excavator as a freeride unisex snowboard, which means any rider can appreciate the elements that make this shredder a standout selection. The new S1 core incorporates three different wood types with each playing their part to dampen vibrations, provide snap, and pump up the strength. It's impossible not to be a fan of the Wax-Infused Sintered 4001 Base. It's tough. It's fast. And it retains wax better than other bases. Plus, a 5-yr warranty is one of the best around. Get to work with the K2 Excavator Snowboard!
Price: $549.95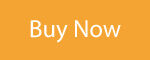 Trust the process, the Burton Process that is. If you're the type of snowboarder who likes to bring a freestyle element to every aspect of the mountain, you can't go wrong with this snowboard from the biggest name in the game. In its continual pursuit of cutting weight and cranking up pop, the twin-shaped, cambered Process has plenty going on under the hood, but before we get into that, we have to mention the graphics…Panda! Oh, and that faint Yin Yang symbol at the nose? Charge it up with some sunlight exposure and it'll glow in the dark!
From the edges to the core, Burton has the Process dialed in. Frostbite Edges offer additional bite when conditions demand it, but stay buttery smooth the rest of the time. The Squeezebox profile and Super Fly II core is constantly coiled and ready to strike while improving stability and energy transfer. The Burton Process Snowboard has been around for years and it just keeps getting better. That's why it has earned a place among the best snowboards of 2023.
Price: $629.00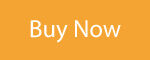 As the product of a successful Kickstarter funding campaign, the Cardiff Lynx was brought to life thanks to fans of surfy, playful, freeride twin snowboards. Cardiff builds all their boards as splitboards first. The Lynx is available in both a split and solid model. Each is ideal for intermediate riders who want to explore more and push their limits. From starting out in the backcountry to ripping cord at your favorite resort, the Lynx is a true crowd pleaser.
Gradually rockered throughout and only placing camber where necessary, the Lynx is a forgiving, softer flexing savant of the snow. Cardiff doesn't play favorites when it comes to Radial or Progressive sidecuts. Instead they blend them both into what they call their RADiCAL SIDECUT, which gives the Cardiff Lynx SNowboard a truly unique shape and character all its own.
Price: $580.00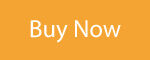 For those of you park rats who made it this far and are wondering, "What about the best freestyle snowboard," fear not – we got you. The Outsiders from CAPiTA is our pick for the park, and here's why it should be yours too. This medium flexing, true twin with camber allows you to confidently go bigger, send it farther, and stomp it cleaner than any other snowboard in its class.
Features? You want features? Oh The CAPiTA The Outsiders Snowboard has got features. Aramid Body Armor™ facilitates supreme vibration damping for a tranquil ascent to the lip. The PARK V1 camber profile instigates premium pop for bigger boosts. And the Hyperdrive™ Base has been scientifically engineered to satiate those thirsting for maximum speed so that nothing can hold you back. If it's an advanced freestyle snowboard you're after to truly punish the terrain park and gnarly natural features, you can't go wrong with CAPiTA's The Outsiders.
Price: $579.95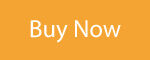 This board straight up CHARGES. Born from Mark Carter's love of technical terrain in his Wyoming Tetons, the Arbor Clovis is an absolute bull. Rookie cowboys need not apply. Hang on as this directional freeride snowboard bursts out of the gate and wrangles expert terrain into submission. Big mountain powder is yours for the hunting with the Arbor Clovis Snowboard.
Enjoy the full-camber experience thanks to 3° Uprise Fenders that lift the tip & tail without sacrificing any pop or response. The AWD Carbon A-Frame is an insert that amps up torsional performance and delivers uncompromising performance when you're blazing down the steeps. We have to give Arbor a shoutout for their eco-friendly topsheet made using Castor Bean Oil, which is actually super tough and repels moisture like a champ. Point that oversized nose wherever you wish and the Clovis won't hesitate to crush it with confidence. Heck you can even ride switch on this board.
Price: $599.99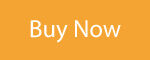 If you're an aggressive big mountain rider, the XV snowboard from Rossignol just might be the total package. Xavier De Le Rue pulled out all the stops when helping design his weapon of choice. Huge pop and trustworthy stability? Check. Supreme edge hold and maximum maneuverability? You bet. Shock absorption and dynomite durability? Do you even have to ask? The Rossignol XV snowboard checks all the boxes.
With a stiff flex and directional orientation, the Rossignol XV Snowboard beautifully blends rocker and camber where it matters most to deliver a smooth, yet explosive experience. Rossignol incorporates a material called Microcell into the wood core to reduce unnecessary weight all while injecting a new level of liveliness into the board. Gnarly freeride lines tremble in your presence. Powder and steeps bow to your authority. The Rossignol XV snowboard is your license to thrill with it's unique nose and tail design the board wants to go fast, like really fast.
Price: $729.99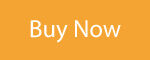 Equally cozy cutting cord and pummeling powder as it is punishing the park and sending steeps, the Gilson Homebrew is an all-mountain maven designed to go full throttle across every type of terrain. Featuring a Hybrid Camber profile that is flat between the feet with some camber beneath them to provide pop, stability and grip, the Homebrew is the epitome of versatility.
Just one of the many elements we dig about this smooth riding stick is the fact that Gilson equipped it with a butter pad. That means you can spread some creamy style onto your run in a way most all-mountain snowboards don't offer. Crafted with durability as the focus, this is one of the best snowboards, because it's not going to fail you or leave you needing an upgrade after a couple seasons. In fact, this is another snowboard that comes with a 5-year warranty. If you're looking for one board that can do it all, do it well, and do it for a long time, look no further than the Gilson Homebrew Snowboard.
Price: $629.99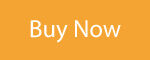 If you're tired of blaming your board for holding you back, saddle up with the Shaper Twin from Never Summer. Its versatility gives you the keys to make the jump to the next level wherever you point the Shaper Twin. This piece is the true definition of an all-mountain snowboard as it begs, borrows, and steals features from other boards that make it a stand-out across categories.
Versatility is the name of the game with the Never Summer Shaper Twin Snowboard. This medium flexing, directional twin incorporates a blend of rocker and camber that provides a playful feel when you want it and explosiveness when you need it. We dig the Blower Stance option that lets you set those bindings waaaaay back on deep days to fully enjoy the fluff. Those Sintered P-Tex Sidewalls are a nice bonus, too, as they'll stay strong and resist cracking no matter how cold it gets. Exceeding expectations at every turn, the Never Summer Shaper Twin is geared to go next-level.
Price: $619.00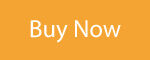 Hit those hips and slash them lips with the Bowlrider. Lesser known, but not for long, Stranda engineered this snowboard to have a classic look with a new age feel. The Bowlrider keeps the camber short and sweet through the middle while getting a bit more turned up with rocker in the tip and tail. This directional driver combines elite carving capabilities with the easy maneuverability typically found in shorter boards.
A mid-stiff flex maintains snap and a setback stance keeps your legs feeling fresher longer even on deep powder days. Reinforced with Triax Glass and Carbon Torsion Rods, you'll enjoy enhanced responsiveness as you pop in and out of carves. If you're at your happiest laying down crisp soul turns, the Stranda Bowlrider Snowboard consistently delivers the kind of performance that purists will savor.
Price: $769.99