Often mimicked, but never cloned the Burton Custom Flying V ascends above the imitators. The Burton Custom Flying V is an all mountain freeride snowboard that features a medium flex and a directional twin shape. It straight up gets down whether you are cruising the cord, playing in the park, or dissecting a double black diamond. Just woke up to a foot of fresh? No problem. The rocker portion of the hybrid profile lets you float the fluff until you've had your fill.
The Infinite Ride is a proprietary process that Burton uses to ensure the longevity of each board's flex, pop, and strength. They do this by overbuilding the Burton Custom Flying V Snowboard and running it through a machine that breaks it in to the point of perfection. That long-lasting, consistent feel is what makes this snowboard one of the best all mountain snowboards from a brand you can trust, Burton Snowboards.
Price: $629.00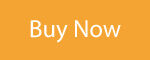 If you recognize the Never Summer Proto Synthesis from our list of best snowboards last year, that's no mistake. This board is back again as one of the best snowboards for the 21/22 season. Engineered by Never Summer to outlast your previous board that could only hack it a couple seasons, you'll be ripping strong on this true twin snowboard year after year. With a medium flex and a rocker/camber hybrid profile that beautifully blends a surfy style with plenty of pop, the Proto Synthesis converts snow to woah!
The bombproof nature of the Never Summer Proto Synthesis Snowboard is just one of the reasons it makes our list for the second season in a row. Never Summer was the original manufacturer to use Sintered P-Tex Sidewalls. This dedication to durability means no cracked sidewalls even with the thermometer reporting sub-zero temps. Built to thrash and engineered the last, the Proto Synthesis is always up for another run.
Price: $619.99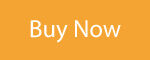 The Ride Berzerker Snowboard is one of the best, because there's absolutely nothing it can't handle. Jake Blauvelt is one of the smoothest shredders out there and he collaborated with Ride to design an all mountain freestyle snowboard, it's a directional stick that thrashes wherever you point it. We love the Berzerker, because it clocks in with an approachable price, especially for a snowboard geared towards advanced riders who demand aggressive response.
There are plenty of techy features that Ride used on the Berzerker to make it so excellent, but since we're here to play favorites, we must highlight the Carbon Slimerods 2.0. Strategically situated to pump up the pop when you need an extra boost, these hidden treasures even help generate smooth landings that won't get you bucked. Go big and go everywhere on the Ride Berzerker Snowboard.
Price: $549.00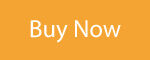 The temperature is rising on the CAPiTA Mercury as more and more snowboards are giving this board the nod as their weapon of choice. Impossible to ignore, the Mercury has earned its place among the best all mountain snowboards thanks to an ideal blend of rocker and camber. A surgeon in the powder and a butcher in the chunder, this sweet slice of shred is absolutely unstoppable.
If you're all about that hot nasty speed, CAPiTA has outfitted the Mercury to get you your fix. The Hyperdrive base is specially created with all the right ingredients to make your fast faster. And to keep you in control when you reach warpspeed, the camber platform through the middle of the board promotes edge hold and stability. Fly close to the sun without getting burned by blasting off with the CAPiTA Mercury Snowboard.
Price: $599.99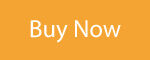 The final holdover from our previous best snowboards list, the Lib Tech Skate Banana is back again to make snowboarding more fun. This twin freestyle board comes in on the looser side of a medium flex and it is 100% here for the good times. It can jib and jab with the best of 'em, but it's also got the juice to get after it outside the park.
Instead of being simply a pure butter board, the Skate Banana slips in plenty of versatility thanks to a hybrid profile that incorporates a touch of camber for pop, and Magne-Traction technology on the edges delivers better hold than most snowboards in its class. If you're all about those good times at the resort, peel off a hefty helping of fun with the Skate Banana Snowboard from Lib Tech one of the top snowboard brands building boards by hand locally in North America.
Price: $499.99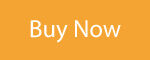 If ya'll wanna party like we do, grab yourself a slice of the K2 Party Platter. This directional powder board is designed to absolutely obliterate all things soft, steep, and deep. It intentionally rides a little shorter than your average board for increased maneuverability and response. This makes it perfect for tight tree turns, skinny chutes, and all the technical terrain you can sniff out on a powder day.
The K2 Party Platter Snowboard is served with the reverse camber you might expect in a powder board to facilitate float. However, the portion of the profile that comes as a surprise is the Ollie Bar. K2 snuck in a pre-loaded bit of camber between the screw holes to generate a generous amount of pop so that when the snow is deeper, you can go bigger. If the mountain is getting dumped on, come hungry with the K2 Party Platter.
With this season getting started a little later than normal for a lot of resorts, you've got to get after it and make the most of every day on the hill. There's no better way to maximize your good times than with one of the best "cool snowboards" for 2022.
Price: $499.95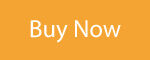 Another snowboard making a return to our list from last year is the Jones Mountain Twin. If you're the kind of rider who envisions the entire mountain as an infinite park, this board is for you. Seriously, this thing was crafted especially for those who spend the whole chair ride scoping out hidden side hits, fresh pillows to punish, and trees to tap. The rocker/camber blend, directional twin shape, and semi-stiff flex all add up to one board to rule them all, an all mountain snowboard freestyle slayer.
We could go on for days about all the different elements of this snowboard that make it so epic, but if we're keeping it brief with just one, we have to highlight the Traction Tech 3.0 that improves your grip on icy surfaces and chundery terrain. Ok, we can't help ourselves. The 3D Contour Base must also be celebrated as it makes turning feel incredibly natural and smooth. Playful, yet powerful, the Jones Mountain Twin Snowboard is back at it again because its thirst to dominate all aspects of every run is never quenched.
Price: $499.95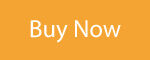 You can pick your friends, you can even pick your nose, and now, you can pick your line thanks to Yes. This stiff directional snowboard is for advanced freeride freaks who demand an aggressive whip that chews through the gnarliest terrain anywhere on the mountain. There is a bit of rocker in the tip and tail, but this is mainly a camber board that charges hard wherever you point it.
Tapered UnderBite is the next level of tapered board design. It provides flawless turn initiation and powder floatation as you would expect with traditional taper, but takes things a step farther. There are corrective hooks incorporated into the taper to prevent wash out on deep carves so you can lay deep into your turns with a trusted edge. The Yes. Pick Your Line snowboard is a cheat code that unlocks the full potential of every run.
Price: $599.95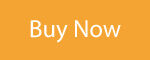 Best Beginner Snowboards
This is it. This is where you lay the groundwork for your lifelong love of snowboarding. The Arbor Foundation is a good begginers snowboard for those who are new to the game, but looking to build a future as a snowboarder. With a friendly, catch-free rocker profile and forgiving flex, Foundation is one of the best snowboards for beginners.
Arbor thoughtfully designed this snowboard to make life easier for riders who are learning the ins and outs of all things shred. They used a tough Extruded Base that is easy to repair. The Arbor Foundation Snowboard also comes equipped with Fully Wrapped Sidewalls to enhance the durability of this board. Basically, Arbor knows that beginner boards get put through the ringer, so they made this one a tough SOB to last from the first season through the early progression years. And trust us, you are destined for progress when you begin with the aptly named Foundation.
Price: $459.00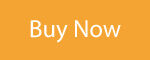 If you're looking to develop your freestyle skills, the Rossignol District is our favorite park progression snowboard. This softer flexing stick is a true twin snowboard shape that is a great choice for those who want to graduate from the baby park to some bigger features or begin taking on the half pipe. Rocker and camber in all the right places offers an ideal blend of pop, control, balance, and pressability.
We never want to miss an opportunity to celebrate sustainability. Not only does the District's wood core offer loads of performance and solid durability, but Rossi makes it happen with materials that are harvested from sustainably grown forests. Eco-friendly AND prepared to pump your park performance? That's what the Rossignol District is all about.
Price: $349.95